How Chinese (and Biblical) Wisdom Can Help Our Dull, Closed Minded, Uncreative College Students
How Chinese (and Biblical) Wisdom Can Help Our Dull, Closed Minded, Uncreative College Students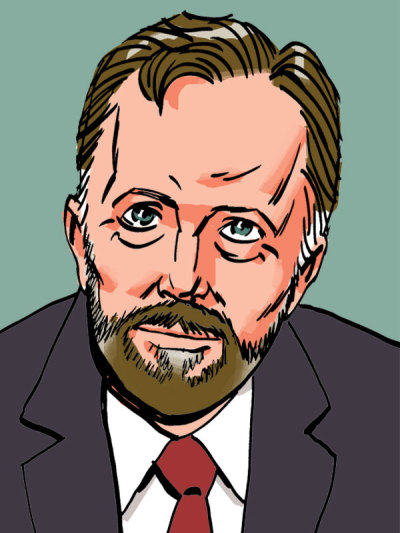 Can we draw attention again to the tragic brokenness of American college education? Many of us are wondering this year how Washington DC became so broken. Perhaps some of the deeper moral problems of our national leadership are pathologies that affect much of the whole country.
Broken education can be a crucial factor for what could destroy a person and a nation. At the same time, a truly renewing education can be liberating, through opening minds and shining light on the path to hope and wholeness.
Education is never salvation — but it can still help point the way.
The Wall Street Journal recently helped reveal a huge source of brokenness and blindness in American college education that has not recently been given sufficient attention!
In the cover story of the Review section of WSJ's April 2-3 weekend edition — "The College of Chinese Wisdom" — the authors alert us that the current college education "mantra" of each child finding his or her "true self" is frequently producing dull, closed minded, uncreative graduates.
This all-encompassing search for one's "true self" is part of the increasing justification of university "safe spaces" where no one's ideas can be challenged. Many engaging speakers — especially Christian thinkers — are no longer welcomed to platforms at college and university campuses because the alternative ideas they represent might invalidate some students' "experiences." Even honest debate could risk "damaging" our universities' fragile students' self-acceptance!
Even the thought that there could be a viable alternative to the reigning secular, agnostic, intellectual ideologies of too many of our universities sends numerous young "scholars" searching for "safe spaces" where disagreement is prohibited. Consequently, much of the liberating power of "liberal arts" college education has now been degraded into mere "liberal" indoctrination.
The alternative that "Chinese wisdom" offers, according to the referenced WSJ article, is mental openness combined with trained spontaneity. Trained spontaneity — what I have elsewhere called "disciplined spontaneity" — is not to be confused with mere infantile, unfettered expressions of desires. Instead, this trained spontaneous openness feeds the splendid joy of accomplishment when we master an important skill or expand personal awareness —  whether in science, sports, music, faith, Bible-engagement, or whatever. With this trained spontaneity, we can then ride that skill or awareness further to additional exciting and rewarding levels of achievement, excellence, and virtuosity.
The WJS authors are right: This openness and trained spontaneity is the diametric opposite of the flawed American focus on "finding yourself." It supports "becoming," not just "being." It moves us on a journey, free of frustrating private introspection, liberated from needing to justify some old self.
However, the WSJ authors miss one important truth: This openness and trained spontaneity the authors call "Chinese wisdom" is eminently Biblical wisdom, too. And the Biblical sources are more original. In fact, huge themes of the whole Bible support this "openness" and "trained spontaneity."
Please consider:
As the personal images of God, we humans become ourselves only in vibrant relationship with Someone

outside

 of our selves. That profound truth was originally revealed to humanity's earliest ancestors — and later recorded in Genesis 1.

An essential aspect of humanity's first sin was Adam and Eve's desire to have moral and spiritual knowledge completely

within

 themselves, not through open, daily discovery while walking with the Almighty.

Even now, personal introspection in search of our "real selves" is always frustrating and futile because at our core we are empty — truly empty apart from a vibrant relationship with our Creator. In particular, we each have a God-shaped vacuum at our center. Consequently, we cannot fruitfully explore our inner selves without the Almighty's essential presence and wise guidance.

Our secular universities' curriculum for self-absorbed, self-centered, self-focused learning, behavior, and belief is a very powerful and intoxicating form of rebellion against our Creator.

The most liberating behavior we can pursue each day is 10 minutes or more of Bible-engagement. Regularly reading the Bible with an open mind and sensitive heart leads to well-grounded excellence and trained spontaneity — in every good thing. Targeted self-improvement programs are sometimes partially helpful, but Bible-engagement [see

http://www.backtothebible.org/research

.] itself changes us so that we are then more likely to become vibrant, creative people — sharing the Gospel (up 228%), helping guide others (up 231%), contributing to charity (up 218%), giving to church (up 416%), and much more.

The trained spontaneity of regular Bible-engagement also results in huge declines in interest in pornography, tremendous decreases in marriage unfaithfulness, substantial reductions in violent thoughts, and other liberating personal changes. This is the Bible's power to open our behavior and belief — the power of the Word, not enhanced at all by devotionals or commentaries [see

http://www.backtothebible.org/research

].

Serious, regular Bible-engagement itself is the ultimate "liberal arts" education! The Bible is the supreme text of liberation for both the self and society — both the Old Testament and New Testament — and it remains the ultimate light on the path toward precious personal

openness

 and

trained spontaneity

.
The benefits of Chinese wisdom engaged and encouraged by the WSJ authors are certainly attractive. However, those priceless benefits are best received when they are deeply rooted in the uniquely living and powerful text, originally from the Near East rather than the Far East — the precious Holy Bible. We all will discover the transforming relationships and the new worlds we most need when we engage that unique and original "Eastern" source.
Dr. Paul de Vries is the president of New York Divinity School, and a pastor, speaker and author. He is a specialist in Biblical hermeneutics and ethics and a life-long advocate of Biblical activism.