How Should Christians Respond to ISIS?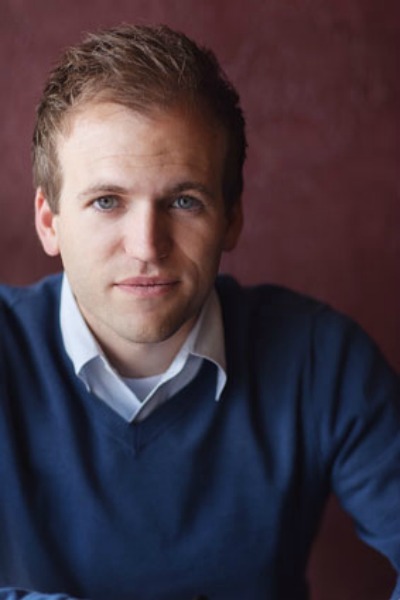 It seems that every day is met with a new atrocity stemming from the Islamic State. We've lost track of the executions, the crimes against women and children are incalculable and unconscionable, and it seems that every drop of innocent blood feeds a thirst for more.
Their particular taste for Christian blood is most alarming to many of us who've watched from afar at their unrelenting advance on ancient Christian communities that have –until now- thrived in Iraq and Syria for nearly two thousand years.
ISIS has displaced tens-of-thousands and burned their churches, targeted their pastors, sold their children as slaves, and murdered countless among them. One particular account I've documented in my book Defying ISIS describes how the terror group arrived in one Christian town along the Nineveh Plain waving daggers and swords as they screamed, "shall we start beheading women and children or start with the old and the disabled? … we will behead all of you unless you convert."
Christianity was born in the east, not the west, and we are witnessing a once-in-a-thousand-year attempt at destroying it in the place of its birth; so, how should we as Christians in the west respond to the threat of ISIS against Christians in the east?
 Educate Ourselves
A global lack of concern isn't for a lack of information. Nearly every major news organization in the United States, and abroad, has given significant coverage to the threat of ISIS against Christians and other religious minorities. It's time we pay attention to the news, and pay particular attention to those outlets based in Europe (like France 24, BBC, and Sky News) and in the Middle East (like Al Jazeera, and Rudaw). Follow reporters like Jane Arraf on twitter who are covering the situation from within the region, and follow non-profit organizations that give particular attention to the threats against religious minorities (like the Syrian Observatory for Human Rights, Human Rights Watch, and The Institute for Global Engagement.).
When you know what's happening, and know the stories of those in harm's way, it gives you empathy, inspires you to action, and prepares you to rally others to the cause. It also helps prevent you from underestimating or oversimplifying this crisis. I wrote Defying ISIS precisely to serve as an introduction to the issue for those who want to know more. Thankfully, Harper Collins Christian Publishing made the remarkable decision to release the eBook early because of their own corporate concern for endangered Christians.
Read it and recommend it to others.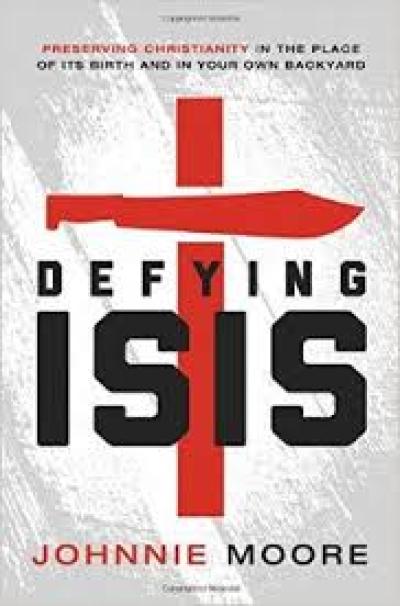 Churches and Christians Must Pray As Never Before
We are witnessing one of the most severe and unrelenting attempts at Christian persecution in church history. It's happening in our time – in our modern era – and on our watch. This isn't a time for churches to dedicate a Sunday a year to praying for the persecuted church, but a time when every single Christian church in every single place ought to be praying without pause for our brothers and sisters in Christ who sit in the path of ISIS. There should not be a single Sunday or a single church where this isn't a topic of focused prayer every day. This type of crisis happens once in a millennium, and it demands that we pray as we never have before, and that we pray as we hope others would pray for us.
Churches must also do as the early church in Antioch did when the church in Judea was suffering through a famine. They generously gave to help their brothers and sisters survive. Churches in the west ought to be collecting tens of millions of dollars to help those in the east who've been displaced and who are under threat. The humanitarian crisis caused by ISIS in Iraq and Syria has been deemed the "worst of our time" by the United Nations.
Every act of love on behalf of those whom ISIS hates is a dagger in the heart of ISIS. If those who've fled ISIS die for lack of food, medicine or shelter then ISIS wins anyhow. We mustn't allow this to happen.
There are many wonderful organizations who are working at preserving and rebuilding these broken lives, organizations like: The Cradle Fund, World Help, Open Doors, the Preemptive Love Coalition, The Assyrian Aid Society, Samaritan's Purse, Focus on the Family, and the Foundation for Relief and Reconciliation in the Middle East.
In a world of two billion Christians, surely we can do more good.
Let Us Be Known for Our Love
It has never been more important for the best of faith to shine brightly in the face of the worst of religion. There should not be a Muslim or mosque in any country in the world that hasn't been subject to the exuberant, generous, and abundant love of the Christian community. They mustn't know us by our religion or by our politics, by our prejudice or by our power. They must - as Jesus told us so clearly so long ago - "know us by our love."
We ought to rush into the communities in our countries that have the potential to incubate extremism, and we must lavish them in Christian love and kindness. One of the great tragedies of our time is that despite living in an enormously diverse world, we rarely know the names, stories and beliefs of those who are different than us. This lack of relationship makes it easier to come to false and unhelpful conclusions about one another. It makes it easier for every Christian to think that every Muslim is a jihadist and for every Muslim to think that every Christian is a crusader. These are laughable conclusions, but the fact is that most Christians in the west haven't a clue about Islam and they don't know a single Muslim, and many Muslims in the west live their lives separate form the Christians in their communities.
Ironically, most of my own work in the Middle East on behalf of Christians started because kindhearted Muslims in the region invited me into their own concern about their persecuted, Christian neighbors.
Christians and Muslims must work together to defeat ISIS, and Christianity must be known around the world for our love, especially for Muslims.
We Must Not be Silent
This is not the time to sit idly by. This is a time to insist that people of influence and of affluence, people in politics and in places of power, feel unrelenting pressure to protect those who might be massacred and to utterly and thoroughly destroy ISIS as quickly as possible.
The fact is that the people who have the power to end this crisis often only react when they feel pressure from others. So, we must keep the pressure on.
Just the other morning, I received an email from deep within Syria just before the sun was rising in America. The email said that ISIS was moving towards another group of Assyrian, Christian villages along the Khabour River in Syria. Immediately, a small group of us who are involved in this issue started notifying congressmen, the press and the military. We insisted on a decisive response and a strong one. Within a few hours, we learned that coalition forces reacted with airstrikes, pushing ISIS back, and saving those Assyrian Christians who might have been kidnapped or killed.
We don't know whether we made THE difference or not, but we do know that our voices mattered and we suspect that they applied the right pressure in the right places at the right time.
We must raise our voices every single day until this crisis ends. In so doing we will literally save lives.
Use #DefyingISIS when you do, and in turn we shall show the world that we care too much to quiet down. We will force leaders to act or shame them for their indifference.
Soon enough – if we do – I believe that "The God of peace will crush Satan under his feet" [Romans 1:16].
May it happen quickly, and may our brothers and sisters in Christ know they haven't been forgotten.