How Should Christians Respond to Trump's Climate Stance?
From heads of state to business leaders, from mayors to doctors, the international community and a majority of Americans were united in their condemnation of President Trump's decision to withdraw from the Paris Agreement on Climate Change earlier this month.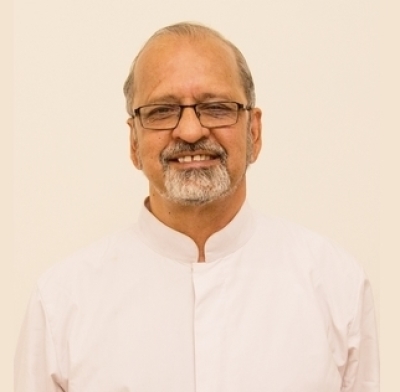 Contrary to Trump's stated intentions, this decision was bad for the planet, unhelpful for U.S. diplomatic relations and an extremely worrying signal for American workers at a time when U.S. solar and wind jobs are growing twelve times faster than the rest of the economy.
As an Indian bishop frequently witnessing the devastation climate change brings in the form of more intense and frequent floods and droughts in my home country, I was also surprised to hear Trump barely mention climate change and its disastrous consequences for humanity at all in his withdrawal speech. Indeed, he announced an end to U.S. payments to the Green Climate Fund, which helps developing countries adapt to climate change and reduce their contribution to it.
Jesus never said "Love one another as I have loved you, within a radius of 1,000 miles".
Climate change — which the overwhelming majority of climate scientists agree is mostly being caused by the greenhouse gases emitted when we burn fossil fuels like coal, oil and gas — is already having a severe negative impact on communities in India, the U.S. and many other countries around the world. Globally, 2014, 2015 and 2016 were the three hottest years on record. In 2015, climate change contributed to floods in the Indian city of Chennai that killed over 250 people. In January 2017, this was followed by droughts in the same region. From January to March 2017, the U.S. experienced five billion-dollar weather and climate disasters, a national record that killed 37 people. Climate change likely worsened the impact of Colorado's deadly 2013 floods and exacerbated 2015 droughts in California.
However, Christians have a habit of drawing hope from despair and galvanizing inaction into positive momentum. Two years after Pope Francis invited us in his Laudato Si'' (translatable as 'Praised Be') Encyclical to think about the impacts human systems have on the planet and our climate, it is time to ask: are we doing all we can to care for our common home? Or are we content to complain uneasily amongst ourselves?
The transformation necessary to tackle climate change is hugely beneficial to communities. Many Christians already understand this, with increasing numbers of people saving their parishes money by installing solar panels on church roofs as an alternative to fossil fuel-powered ways of generating electricity and heating, for example.
Furthermore, few would disagree with President Trump that high employment is important for communities.
In Laudato Si', Pope Francis writes that, "Work is a necessity, part of the meaning of life on this earth, a path to growth, human development and personal fulfilment" (128).
That this fulfilment isn't going to come from coal, oil or gas is clear, however: within the U.S., renewables are already creating more jobs than fossil fuels.
But we could do more and need to do more to save humanity from the worst impacts of climate change. That is why the Global Catholic Climate Movement has just launched its Laudato Si' pledge campaign to encourage as many Catholics as possible to pray for creation, live in a sustainable way and call on politicians and others to protect our common home.
That's also why soon I'll be doing a Laudato Si' Roadshow in the U.S. in the fall to talk to ordinary Catholics and the local clergy about the climate change I have witnessed, to listen to their questions, anxieties and experiences, and to discuss the ways in which we can contribute, together, to caring for our common home.
It is not enough just to believe in climate change, be aware of the solutions and feel aggrieved by the inaction of others. The misguided actions of Trump are an opportunity to ask, "am I doing my fair share?" By reflecting, acting and appealing to others to do the same, we can make the Christian response to climate change even stronger.
Bishop Allwyn D'Silva is Auxiliary Bishop of Archdiocese of Bombay and Secretary of the Federation of Asian Bishops' Conferences (FABC) Climate Change Desk.