How to Explain Donald Trump to Your Kids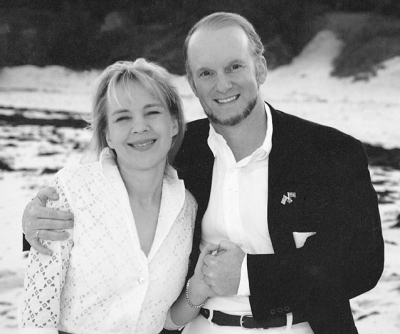 Parents Question:  
We are shocked by the vulgarity and untruths being told by certain presidential candidates this year. We have always tried to raise our children to be respectful of others and to conduct themselves with honor and decency: to "treat others as they would like to be treated."
So it is very hard for us to see candidates like Donald Trump, who seems to glory in putting others down and puffing himself up, doing so well in the Republican primary. How can we explain this to our kids?
Mom Says:
The Bible is very clear about the boastful, the vain and the proud. They may seem to have it all for a brief moment in time, but their fall comes all too soon. "Pride goeth before destruction" is a truth from the Proverbs that we have seen many times in our lives.
The proud man stops listening to others, stops trusting others, stops respecting others. When that happens, the end is near. As Donald Trump said this week when asked about his foreign policy advisors "I am my own advisor."
And this from a man who still isn't clear about the difference between Sunni and Shi'a branches of Islam. The truth is that we all need advisors, none of us is designed to be an island. And the Donald is about to learn that lesson. Remind your children that "the LORD opposes the proud but gives grace to the humble." Humility is a under-appreciated virtue these days. But it is a wonderful virtue never-the-less.
Yes, at this point it looks like Donald Trump is riding high. But Psalm 73 tells us his end will be swift and his fall will be hard. "Pride goeth before destruction" indeed. We are about to witness that Biblical truth (once again) in a very big way in the case of Donald Trump. It may take months, but it will not take years. Watch and see. And be sure your kids are watching too. It will be a great lesson for them.
Dad Says:
This has been the most difficult election cycle of our lives. Good men and women have been cast aside by candidates who cynically manipulate the media with bold faced lies. These same candidates whip up resentments and hatreds against others, be it the "establishment" or "immigrants" or the "elites" — essentially whatever scapegoat they find most convenient that day. When America most needs a healer and a wise servant leader to bring us together, certain candidates have set up an 'us vs. them' Armageddon like atmosphere...and we are all the poorer for it.
There are too many Americans today who feel left out, taken advantage of or let down by their Party or their Nation. It's ironic that our Nation has never been wealthier or more powerful, but we have more people addicted to drugs, more people committing suicide and more people in jail than at any time in our history. In the history of the United States, we have had other times of great crisis.
The birth of our Nation for example. Our Civil War. The Great Depression. The Cold War. And in every one of these periods, a true servant leader has been elected President and has led us through the challenge. George Washington, Abraham Lincoln, FDR, Ronald Reagan. None of these men would have accepted the gutter politics of this race or the overweening pride of some of the candidates. Neither should we.
"Mom Says/Dad Says," an exclusive Christian parental advice column by Gregory Slayton, former U.S. Ambassador to Bermuda and author of the best-selling book Be a Better Dad Today: Ten Tools Every Father Needs, and his wife, Marina Slayton, author of the new book Be The Best Mom You Can Be. The Slaytons have been featured on Fox and Friends, Focus on the Family Radio and numerous other media outlets. They donate 100% of their royalties from parenting books to fatherhood and family nonprofits.
Senators John McCain and Joe Lieberman, Governors Jeb Bush and Sam Brownback and Pastors Tim Keller and Luis Palau, among others, have endorsed the Slaytons. In their exclusive series for The Christian Post, both Marina and Gregory will answer thoughtful Christian parents seeking to raise their children up in the goodness of the Gospel and the Glory of God. If you would like to have Marina and Gregory answer your questions, please contact them via momsaysdadsays@christianpost.com.
.