When College Threatens to Be an Obsession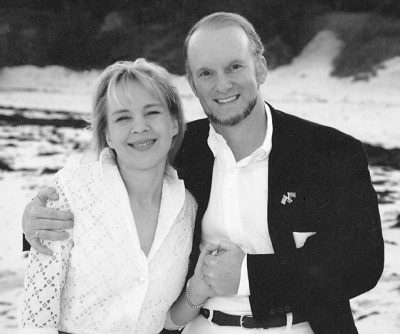 "Mom Says/Dad Says," an exclusive Christian parental advice column by Gregory Slayton, former U.S. Ambassador to Bermuda and author of the best-selling book Be a Better Dad Today: Ten Tools Every Father Needs, and his wife, Marina Slayton, author of the new book Be The Best Mom You Can Be. The Slaytons have been featured on Fox and Friends, Focus on the Family Radio and numerous other media outlets. They donate 100% of their royalties from parenting books to fatherhood and family nonprofits.
Senators John McCain and Joe Lieberman, Governors Jeb Bush and Sam Brownback and Pastors Tim Keller and Luis Palau, among others, have endorsed the Slaytons. In their exclusive series for The Christian Post, both Marina and Gregory will answer thoughtful Christian parents seeking to raise their children up in the goodness of the Gospel and the Glory of God. If you would like to have Marina and Gregory answer your questions, please contact them via momsaysdadsays@christianpost.com.
Parent Question:  My daughter is waiting on pins and needles for responses to her college applications (12 of them — is that normal?). She seems to think her life will end if she does not get into her top choice. My husband and I are thrilled she is so serious about her academics, but we are sad that college appears to have become a near life or death proposition for her. How can we help our younger children so that they are not so stressed out when it is their turn to apply to college?
Mom Says:  Your daughter has worked hard in school and wants to experience the fruit of her labor. That normal, in fact it is very good. And yes, many kids are applying to 8, 10, 12 or even more elite colleges. As long as she feels good about all 12, we think that is fine. But what get us all into trouble is when success is turned into an idol. Idols can become brutal taskmasters and suck the joy out of life. "I will be happy/satisfied/worthy if I get ___________ (the top job, the top school or whatever the idol might be).
We parents can be fooled into thinking that a great university for their kids validates both our parenting skills and all our hard work. But the truth is that lousy parents get their kids into elite universities too. Our middle son is a junior at a fine university, where so far two kids in his class have committed suicide. It is a misconception that an elite school guarantees that you have been a great parent. But for some parents getting their kids into 'top schools' can become an idol. That's where many kids get the problem from in the first place. So first and foremost we must be sure our kids know that we love them NO MATTER WHAT. We must show them that we are proud of them NO MATTER WHAT. And we let them know that wherever they go to school … we are with them and for them 100%
May teens think that entry to an elite university is the surest gateway to honor and success. That is also not always true, or even close to true. Sure, a degree from a fine university helps. No doubt. But even more important is one's character, one's moral compass, one's social skills and ability to work hard. Those are building blocks to life success that are, in the long run, much more important than where you went to college.
Dad Says: Here's the truth: giving our best to important endeavors (like school work and getting into a good college) is not the same as bowing down before them as an idol. We can work hard at our endeavors and enjoy the challenge and fruit that they bring in and of themselves (learning, discipline, self-mastery, etc.). But if our work becomes our identity and the master which drives us, it begins to 'own' us. Money is one of the most common idols in our world today. And as I frequently write: 'Money is a good servant but a terrible master." The same is true of a college education at a fine university. It can be a great servant … but if it becomes an idol it can be a terrible master.
Please talk with your daughter directly about this. Take her out for lunch or dinner … and ask her how she is feeling about the application process. Share with her what you went thru when you were applying to college. Hopefully she will be honest with you. That will give you the opportunity to explore the whole subject with her — and help her to realize that you love her no matter what, that she is loved and valuable no matter what … in short that she doesn't need this idol (or any idol) to be loved and valuable and important.
That is a reality we must convey to our children time and time again.
Thanks for caring so much about your family!!