Hugh Hefner: Pied Piper of the Sexual Revolution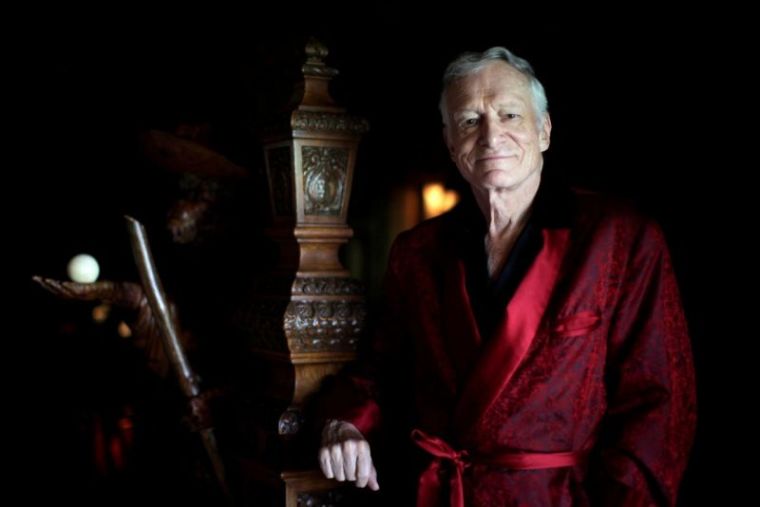 Near the end of last month (Sept. 27), Hugh Hefner, the founder and publisher of Playboy magazine and the once thriving, far-flung Playboy entertainment empire, died at the age of 91.
Sadly, Hefner's death generated far too much positive response, hailing "Hef" as a proto-feminist, political progressive and civil libertarian. Such positive coverage reveals far more about the eulogizers and the culture they reflect, than it does about Hefner's true place in American cultural history.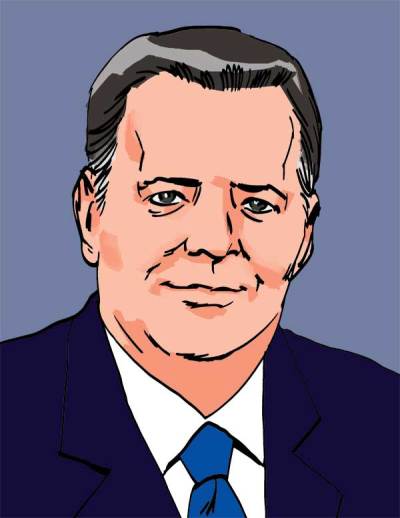 Hugh Hefner was a baneful influence in American life across the last six decades. Hefner's telltale, cloven-hooved footprints are deeply imprinted on much of the misshapen, broken American social and sexual landscape that is littered with the manifold casualties and victims of the sexual revolution he did far too much to popularize and promote.
Hugh Hefner was a shill, pimp, and PR flack for the so-called "sexual revolution." Far from being a feminist, Hefner objectified women, quite literally portraying them as blatant sex objects. Hefner's so-called Playboy "philosophy" (an insult to real philosophy) was a warmed over, toxic brew of male chauvinism and narcissistic priapism that shamelessly exploited women and promoted promiscuity with no responsibilities or consequences.
Hefner was a preening, pretentious, vacuous, smut peddler — a purveyor of dirty pictures posing as some avant-garde sophisticate. The permissive and consequence-free sexual life-style Hefner advocated, popularized and made so culturally acceptable, also spawned his reptilian successors like Hustler's Larry Flynt and the human gargoyles and trolls who patrol and control the ever darker subterranean electronic world of internet pornography.
The consequences have been grievous and catastrophic for three generations of Americans — especially, but not limited to, women and children.
From the very beginning, when he published his first issue of Playboy in 1953 containing nude pictures of the newly famous Marilyn Monroe, Hefner made his intentions, and condescension, clear. In that first issue he editorialized, "We want to make it very clear from the start, we aren't a 'family' magazine. If you're somebody's sister, wife, or mother-in-law and picked us up by mistake, please pass us along to the man in your life and get back to the Ladies Home Companion."
In important ways Hefner was a character in a much larger drama in Western Civilization. In the 1930s a British social scientist, Dr. J.D. Unwin, set out to prove Sigmund Freud's theory that human civilizations destroy themselves by being too repressive and restrictive on sexual practices. Freud was particularly concerned about societal restriction to total sexual abstinence except within marriage (i.e., traditional morality). Freud considered such restrictions destructive and pathological, and he believed they would seriously weaken or destroy civilization. Unwin agreed with him and set out to prove it. 
Dr. Unwin studied six major civilizations, ancient and modern and 80 lesser societies, covering 5000 years of history, and what he discovered, much to his surprise, was exactly the opposite of what he expected to find.
Unwin found in every civilization that restricted sex to marriage, it had positive results and not doing so weakened society. He found that sexual license is always "the immediate cause of cultural decline" in every human society he studied, ancient, medieval, and modern, and he concluded that "in human records there is no instance of a society retaining its energy after a complete new generation has inherited a tradition which does not insist on pre-nuptial premarital and post-marital continence. In every verifiable case he found that once a group became sexually permissive, the energy of society decreased and finally disappeared."
America has proven to be no exception.
The sexual revolution has engulfed traditional morality in a tidal wave of moral relativism and hedonism. In fact, at least a plurality of Americans have apparently embraced a polymorphous perversity that is increasingly uncomfortable with categories like "moral" and "immoral" or even "normal" and "abnormal."
A majority of Americans now see sex as a consumer choice, an act of the will, an expression of self, a casual activity based on personal preference, designed primarily for recreation and pleasure. They view sex as merely a biological fact of life, a casual activity signifying little more than pleasure, recreation, and physical gratification.
As Unwin discovered almost a century ago, such sexual license and permissiveness produce a horrific and heart-breaking list of destruction: broken trust, broken hearts, sexualized children and youth, fatherless children, broken homes, sexually transmitted diseases, abortion of unwanted children, family breakdown, increasingly corrosive and vile pornography, sex trafficking, and the list goes on.
A short news item that appeared in The New York Times Oct. 3, 2017 punctuates the tragic truth of Unwin's research. It announced matter-of-factly that the Center for Disease Control and Prevention states, "At any given time, there are an estimated 110 million sexually transmitted infections in the United States."
If the estimated adult population of the United States is approximately 245 million, then there is an STD "at any given time" for approximately 45% of the adult population. Even if some adults have more than one STD at a time, you would think such an alarming statistic would merit more attention than page three of the D section of the New York Times — unless, of course, such a gruesome reality has become commonplace.
Such is the legacy of the sexual revolution's pied piper, Hugh Hefner.
Dr. Richard Land is president of Southern Evangelical Seminary and executive editor of The Christian Post.