Hulk Hogan Surrenders 'Control' to 'God' After WWE Terminates Him for Racist Rant
Hulk Hogan Surrenders 'Control' to 'God' After WWE Terminates Him for Racist Rant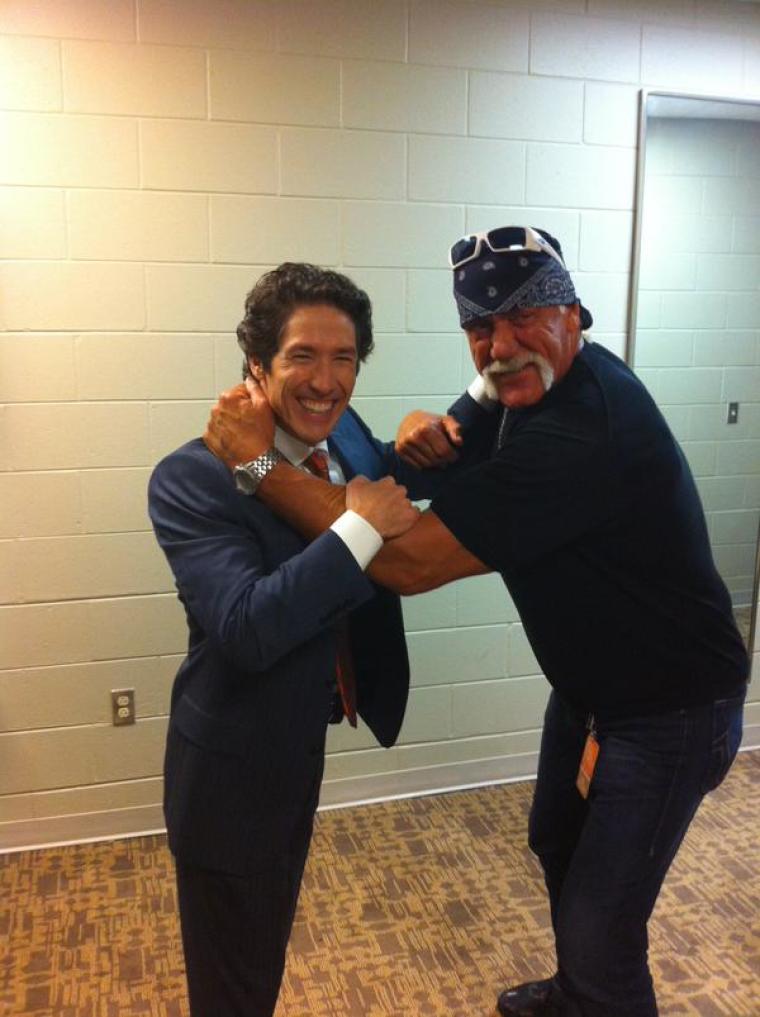 Pro-wrestler and former reality star Hulk Hogan says he's surrendered control of his life to God after his name was removed from all World Wrestling Entertainment media including its Hall of Fame, website and alumni. His merchandise can no longer be found and he's been terminated by the company.
"In the storm I release control, God and his Universe will sail me where he wants me to be, one love. HH," wrote Hulk Hogan via Twitter on Friday.
The WWE decision was made after an audio clip from Hogan's 2012 sex tape was released by the National Enquirer where the wrestler uses the N-word.
On the tape, Hogan is discussing how a "black billionaire guy" offered to fund his daughter Brooke's music career when he engages in a racist rant.
Following the National Enquirer report, the WWE released a statement to FOR THE WIN regarding Hulk Hogan's termination.
"WWE terminated its contract with Terry Bollea (aka Hulk Hogan). WWE is committed to embracing and celebrating individuals from all backgrounds as demonstrated by the diversity of our employees, performers and fans worldwide."
Hogan also threw the N-word around freely during an interview from 2012 with Sirius XM radio host and 50 Cent affiliate DJ Whoo Kid.
DJ Whoo Kid asked Hogan about his use of the word "brother" as a term of endearment, and then inquires if he uses the N-word when he's around black people. Hogan responded with a story about how he talked when he was around certain rap artists while living in Miami, Florida.
Hogan is a professing Christian and closely follows Joel Osteen. He has offered praise to the megachurch pastor on his Twitter account in the past.
"Joel Osteen always has God's perfect words to help you have a perfect vibrational match with God's universe," said Hogan on Twitter in 2012. "Much love."
Hulk Hogan discussed his spiritual awakening with Oprah Winfrey on her show "Oprah: Where Are They Now?" back in 2013.
The wrestler told Winfrey that after his reality series "Hogan Knows Best" was canceled, he hit rock bottom. Hogan fell into a deep depression and tried to address it with alcohol abuse. He eventually turned to God with the help of his second wife, Jennifer McDaniel.
"I now realize I had to go through all this stuff to be who I am today, to make me who I am today," said Hogan to Winfrey. "And then I realized all that stuff — the peace, love, the joy, that still, small voice, the energy, that God presence — is part of who I'm meant to be."