Human Skull and Bones of 3rd Century Christian Saint Uncovered in Syrian Town Recaptured From ISIS
Human Skull and Bones of 3rd Century Christian Saint Uncovered in Syrian Town Recaptured From ISIS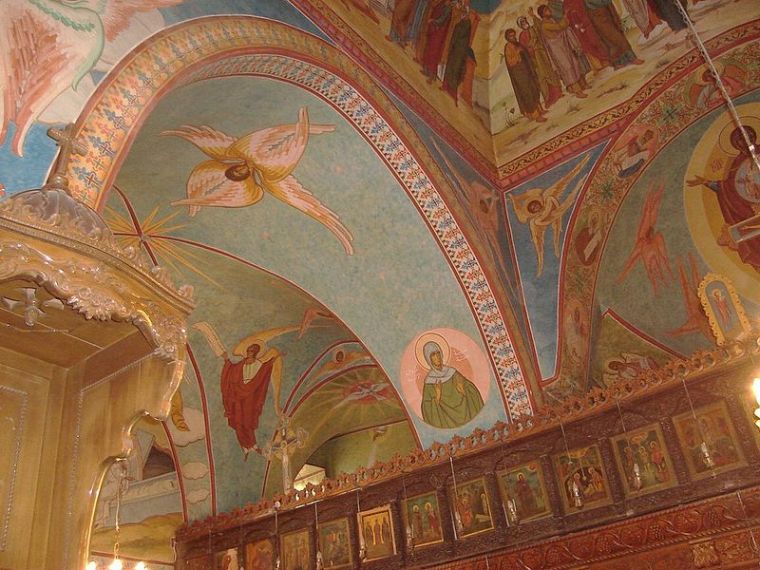 The skull and bones of a Christian saint believed to have been martyred in 284 AD for refusing to deny his faith have been uncovered in the Syrian town of Qaryatain, which was recently recaptured from the control of the Islamic State terror group.
The Associated Press reported Tuesday that journalists were able to take photos of the ruins of the Mar Elian (St. Julian) monastery, which apparently show a destroyed sarcophagus containing a skull and bones.
Qaryatain, which once had a thriving Christian community, was captured by IS last summer as part of the terror group's ongoing campaign to establish its Caliphate on the territories of Iraq and Syria.
The town hosted close to 40,000 Sunni Muslims and Christians before it was captured by IS, but once the attack started, many of the Christians were forced to flee. Close to 200 people, mostly Christians, were taken by the radicals, who have kidnapped thousands of men, women and children across the region, including many Assyrian Christians.
The fifth century Christian monastery in Qaryatain was bulldozed by the Islamic radicals, who have made it their mission to desecrate and destroy Christian symbols and relics.
Syrian government troops have since taken back control of the town, but have allowed only limited access to journalists since they are still clearing explosives and mines left by the terror group.
The Mirror noted that photos of the destroyed sarcophagus also show more of the bones piled up in cardboard and plastic boxes.
Saint Elian was believed to be a physician by trade who healed the sick, but was killed by his own father, who was a Roman officer. The saint was buried at the monastery, and his sarcophagus had not been uncovered for hundreds of years.
Channel 4's Lindsey Hilsum reported that a Syrian government colonel, who wasn't named, suggested that IS had used the saint's former living quarters to gather gas canisters and create explosive devices.
"You come somewhere like this, and think about the way Islamic State operates — the targets they choose, someone else's religion — and that is horrific," Hilsum said.
The Syrian Observatory of Human Rights said back in 2015 that IS destroyed the monastery "on the pretext that it was used for worshiping others than God."
Rumors that Saint Elian's bones had been desecrated by IS emerged last August when IS first captured the town, though the claim was not verified at the time.