Hundreds of Christians Demonstrate Wearing Sackcloths to Seek God's Forgiveness for War-Torn South Sudan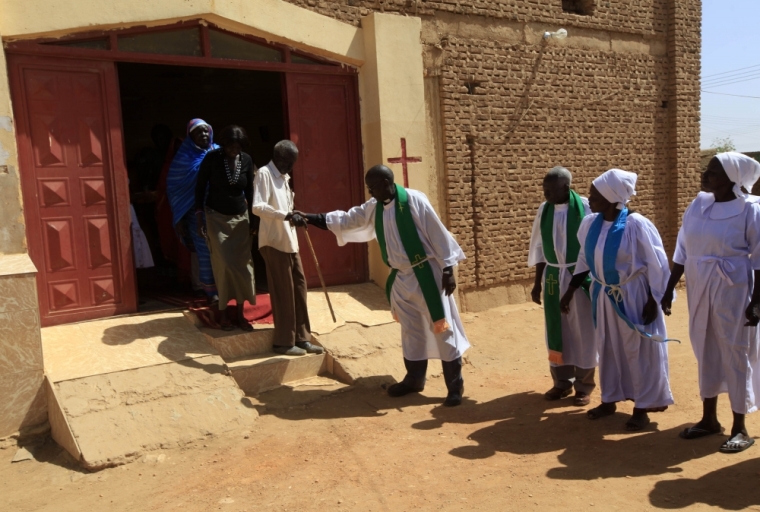 Hundreds of Christians in the town of Yei in South Sudan reportedly wore sackcloths in a mass demonstration calling for repentance, urging God to forgive the war-torn country as human rights atrocities continue to be exposed.
Radio Tamazuj reported on Monday that Christians took to the streets of Yei on Saturday, with Pastor John Sebit Edward of the Christian Revival Centre quoting from the Bible and urging his fellow citizens to seek God for wisdom, reconciliation and repentance.
"We want to bring the nation of South Sudan before God by putting on sackcloths as a symbol of humility, wisdom and repentance so that God can forgive us to develop South Sudan together," the pastor reportedly said.
The Christian demonstrators walked throughout the residential areas and major streets of the town with hand-held microphones, preaching messages of peace, reconciliation and repentance.
Untold numbers of Christians and other civilians have been killed in the civil war that has gripped Africa's newest country, with churches being some of the only sources of refuge for people trapped in the fight between President Salva Kiir and former First Vice President Riek Machar.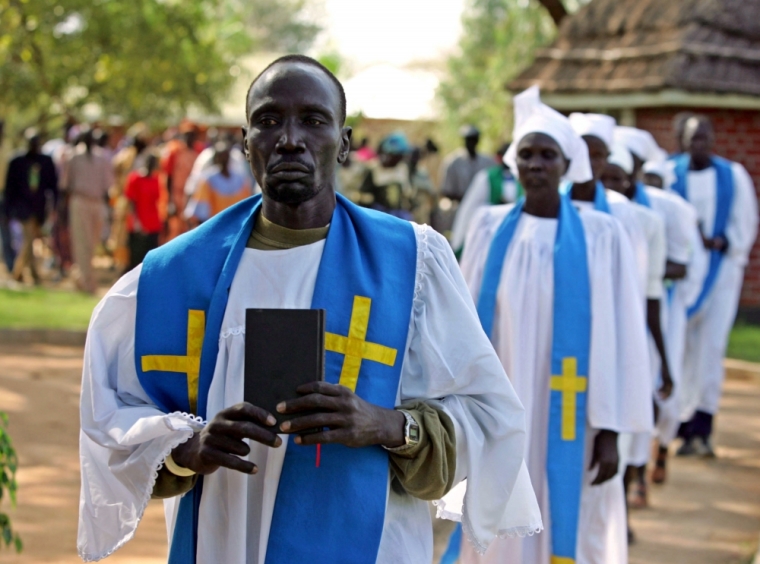 "The humanitarian issue is the most urgent, starting from the lack of drinking water. Thousands of people have taken refuge in churches and much is being done to offer them assistance, despite a thousand difficulties. The International Red Cross has managed to send their teams in the two main hospitals," church sources said in July, when a ceasefire was declared.
Back in March, church officials also confirmed a United Nations report that revealed stories of mass rapes, and children and the disabled being burned alive, hanged, or cut to pieces in the war.
U.N. High Commissioner for Human Rights Zeid Ra'ad Al Hussein said at the time: "The scale and types of sexual violence — primarily by government SPLA forces and affiliated militia — are described in searing, devastating detail, as is the almost casual, yet calculated, attitude of those slaughtering civilians and destroying property and livelihoods."
As many as 2.5 million people were forced out of their homes, while millions more face hunger, the U.N. said.
BBC News reported on Monday that a new report has accused both Machar and Kiir of having profited from the civil war, while the general population has suffered greatly.
The report found that "top officials ultimately responsible for mass atrocities in South Sudan have at the same time managed to accumulate fortunes, despite modest government salaries."
It added: "Some have been involved in questionable business deals while others have apparently received large payments from corporations doing business in South Sudan."
JR Mailey, the author of the report by The Sentry, which is a collaboration between The Enough Project, Not On Our Watch, and C4ADS, said that the evidence shows that a very small number of people in South Sudan control the majority of its economy, claiming ownership over airlines, banks, oil companies, mining companies, casinos, and other institutions.