Hundreds of Kurdish Fighters Rush to Syria to Defend Areas Under ISIS Attack; 70,000 Civilians Flee to Turkey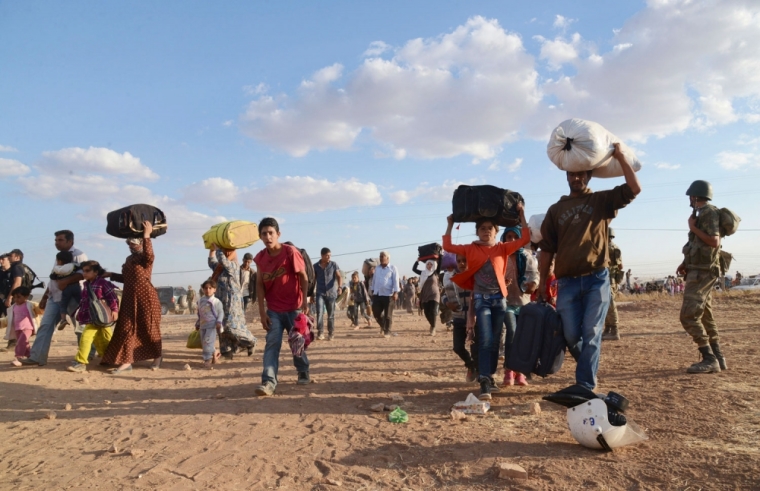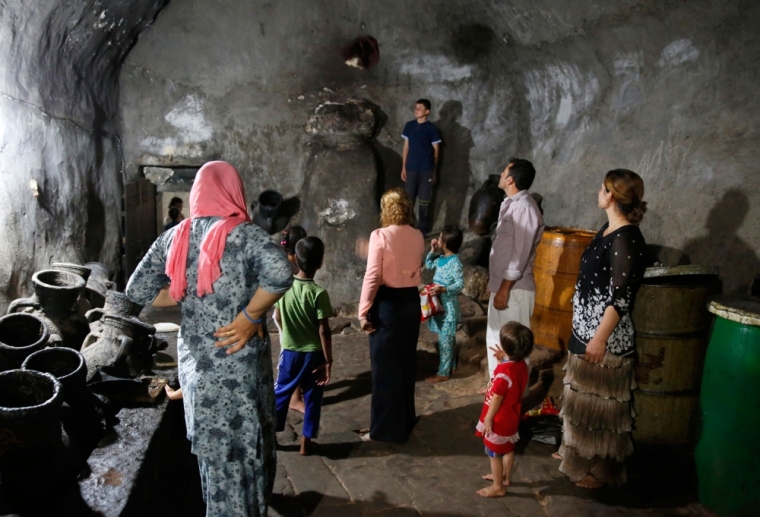 View Photos
Even as more than 70,000 mostly Kurdish refugees have fled an ongoing offensive by the terror group Islamic State, or ISIS, in northeastern Syria over the last three days, hundreds of Kurdish fighters from Turkey and Iraq have streamed into Syria to shield the region under attack.
At least 70,000 civilians, mostly Syrian Kurds, have crossed into Turkey since Friday due to an ISIS onslaught in northern Kobani area, according to United Nations High Commissioner for Refugees. The Kobani area borders Turkey.
The UNHCR "is stepping up its response to help Turkey come to the aid of … Syrians who crossed into Turkey in the last 24 hours," the agency said, according to Agence France Presse.
ISIS militants are just a few miles from the strategic northern border town of Kobane, and they have already captured more than 60 villages around the town over the past five days. They have also killed at least 11 Kurdish civilians, some of them children.
"Kobani is facing the fiercest and most barbaric attack in its history," The Associated Press quoted Mohammed Saleh Muslim, an official and head of Syria's Kurdish Democratic Union, as saying. "Kobani calls on all those who defend humane and democratic values ... to stand by Kobani and support it immediately. The coming hours are decisive," he added.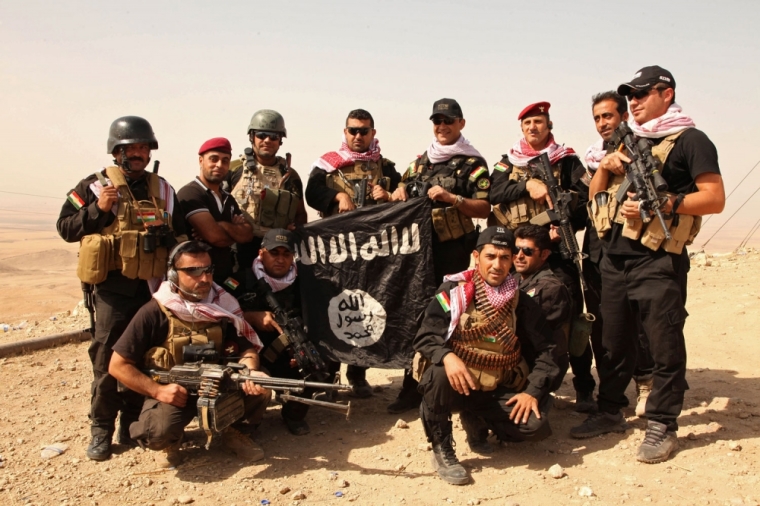 Masoud Barzani, the president of Iraq's largely autonomous Kurdish region, has warned that the attacks in Kobani "threaten the whole entirety of the Kurdish nation."
The ISIS onslaught has led to several hundred Kurdish fighters streaming into Syria, according to the U.K.-based Syrian Observatory for Human Rights, which receives information from a network of doctors and activists in Syria.
These include more than 600 fighters from Iraq's Kurdistan Workers' Party, known as PKK.
At least 27 Kurdish fighters have lost their lives fighting ISIS. However, they have also killed at least 37 ISIS militants.
ISIS, or Islamic State of Iraq and Syria, is an al-Qaeda offshoot, which wants to form an Islamic emirate in the Levant region through "jihad." According to the CIA, ISIS has about 31,500 fighters across Iraq and Syria.
ISIS is believed to have hundreds of foreign fighters, including those from the United States and Europe. Its men have killed hundreds of civilians in Iraq. Numerous members of the Christian and Yazidi minorities have also been killed, and tens of thousands of them have fled their homes.
ISIS released a video last week showing the beheading of a 44-year-old British aid worker, David Haines, the father of two who went to Syria to serve at a refugee camp.
The Sunni terror group previously released two more videos showing the beheadings of U.S. journalists James Foley and Steven Sotloff, and has threatened to kill more Western hostages.
While the United States has launched 183 airstrikes across Iraq to fight ISIS militants since August, it has yet to conduct such attacks in Syria. Washington is currently working on details for military action through an international coalition.