Hundreds of Lay Preachers Sign Up for New Reality Show 'So You Think You Can Preach' Offering Winner 25K, New Car and Big Stage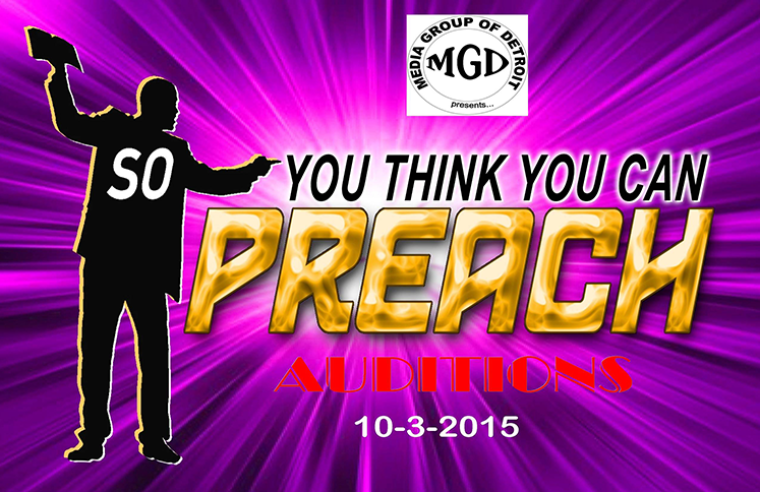 Hundreds of lay preachers seeking a spot in the limelight are now lining up to appear on a new reality show billed "So You Think You Can Preach" for a chance to win $25,000, a new car and a lifetime opening at the pulpit of at least two unnamed megachurches.
The show's creator Bishop Cashma Bryan of the Holiness Church of Jesus Christ in the Apostles Doctrine in Detroit, Michigan told The Christian Post Wednesday that the show hasn't been picked up by a network yet but promises that it will be "like American Idol in a religious way."
He said he launched the show's website about two weeks ago to register contestants and was overwhelmed by the response.
"I think we have gone over a 1000 applications so far and we haven't even blasted it on YouTube yet," said Bryan.
"It's taken me by surprise just to see how it has exploded in such a short time so it tells me it's gonna be a great show. I'm telling you it's crazy," he added.
The first auditions for the show will take place in Dearborn Heights, Michigan at the Shepherd Star Church on Saturday October 3, 2015 according to a notice on the website.
Despite language on parts of the website appearing to indicate there would be an application fee, Bryan assured The Christian Post that there was no fee to register.
He said he was overwhelmed by the reactions to the show so far because he has not even started to officially promote the show just yet beyond the website.
"We are getting people from all over. I just had to expand the website's bandwidth …," he said, still wrapping his mind around the response to the show's concept.
"The vision for the show was expected to be big but as you know sometimes you are always overwhelmed when it does happen …This is fresh, this is new, entertaining, exciting and everything," he said.
"To be honest, I didn't think it would get off like this. I haven't even done that much of a promotion yet because we are still in the early stage and I'm telling you it has been going like a wildfire. I mean it's going like crazy," he confessed.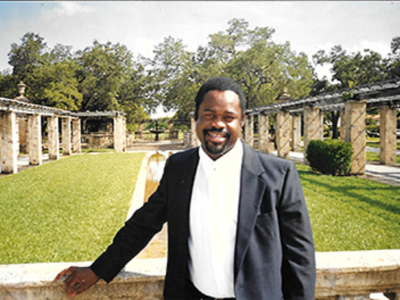 Bryan explained that he knows there are people who will criticize the idea behind the show but said it was inspired by God.
"This is a vision God gave me. I had a vision for a talent show 'So Detroit Have Talent' that was the vision I had. And so I came home one day from work and then I went to the shower. Came out the shower and a thought just popped up in my head, 'So You Think You Can Preach,'" he said.
Bryan explained that he walked around on his house repeating the idea then he started singing it. The next day he went to his job and shared the idea with a few colleagues and they all thought it was great.
"Christians and non-Christians and everybody was so excited at the thought because it was so catchy. I'm telling you, wait till you see the trailer," he said. "The trailer speaks for itself," he said laughing.
"We have judges, it's just like American idol. It's very structured, the format is there and everything. So it's just like American Idol except in a religious way. And it's Christian, non-Christian, diversity. It's gonna be a very interesting show across the nation. I can't wait for it," it said.
Bryan says he expects to have a trailer for the show ready in two weeks and is currently working with a number of megachurches and other partners which he declined to name because "it's not the time yet."
And why does he think God wants him to do the show?
"Well because there are so many misconceptions of ministers and preaching the Gospel," said Bryan.
"A lot of people think it's a joke. It's for fun. And so people go in the pulpit and they do some crazy stuff. [The show] will show, this is what it's about, this is preaching. If you are a church person, I know you have come in a lot of that experience … where people just go to the pulpit and talk and carry on," he explained.
"People need to be edified and so when it comes to the public, 'So You Think You Can Preach,' I'm hoping when people get out before national TV and judges watch them perform … [They will understand the process of preaching better]," he said.
"I am prepared for the fight. I know there will be some people who have no knowledge and understanding of the nature of the show, just the thought of it they're gonna be like 'well this can't be God.' But at the end of the day the truth speaks for itself," he ended.