Hundreds of Thousands of Students to Take Part in 'Bring Your Bible to School Day'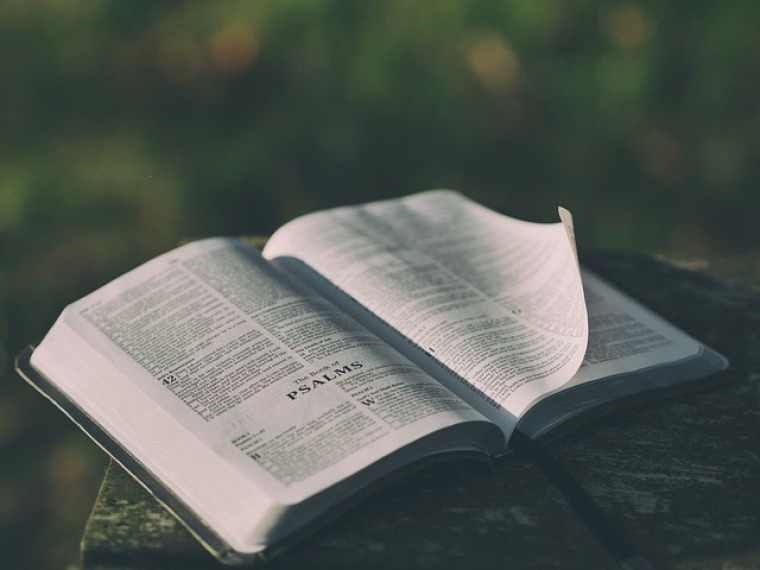 Hundreds of thousands of students across the United States are expected to take part in a Focus on the Family-sponsored event that involves them taking their Bibles to school.
The annual "Bring Your Bible to School Day" is scheduled to take place on Thursday. Last year, the observance had an estimated 356,000 students participate.
Candi Cushman, FOTF education analyst and spokesperson for the Bring Your Bible observance, told The Christian Post that this year's observance "comes at a time of brokenness for the nation."
"We've all seen the headlines — from the hurricanes last month to the horrific tragedy in Las Vegas earlier this week," said Cushman.
"In the midst of this brokenness, Christian students are equipped through this event to share encouraging Bible verses and point to the comfort that God brings in the midst of pain."
Cushman also told CP that students "have the chance to express the foundation of their own hope — one that's not shaken by trials and uncertainty, but that is built on a strong faith."
"The Word of God has the power to heal, to comfort and to shine light in a dark world. These kids will be communicating hope for the future," continued Cushman.
"The Bible reminds us that good will overcome evil in the end, no matter how heavy the darkness feels. John 16:33 says 'I have said these things to you, that in me you may have peace. In the world you will have tribulation. But take heart; I have overcome the world.'"
Meant as a way for Christian students to express their faith and First Amendment rights, Bring Your Bible to School Day has seen tremendous growth over the past few years.
In an interview with CP from 2016, FOTF President Jim Daly explained that while in 2014 about 8,000 students participated, by 2015 the number had increased to 155,000.
Daly also told CP last year that religious freedom is a key component of Bring Your Bible to School Day, calling the observance "a nationwide, religious-freedom initiative for students from kindergarten to college."
"On this day, they celebrate religious freedom and share God's hope by taking a simple action — bringing their Bibles to school and talking about it with friends before and after class," said Daly.
"Unfortunately, too many schools are sending the message that Christian kids need to hide their faith. So I think the exponential response among youth has do to with the fact that it's something positive, redemptive, and tangible that Christian students can easily do in their schools to celebrate their faith — and to visibly see that they are joined by thousands nationwide."
Cushman told CP that she hopes kids see the observance as "a chance to remind Americans that students don't have to check the eternal hope that lives within their hearts — or their First Amendment rights — at the school door."
"They can bring that hope into conversations they're having with friends at school," added Cushman. "'Bring Your Bible to School Day' provides a great opportunity to educate and increase awareness of the religious freedoms and freedom of expression that all students enjoy, even those in public schools."