Hurricane Causes World Vision Disaster Response Workers to Evacuate NYC Post
While preparing to help the victims of Hurricane Sandy on Monday, World Vision workers in New York City were forced to evacuate their own facilities and leave their relief supplies behind due to fear of flooding.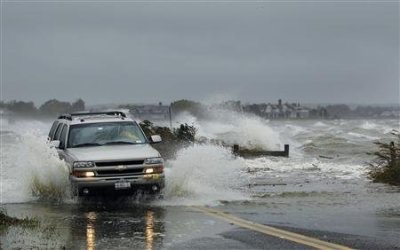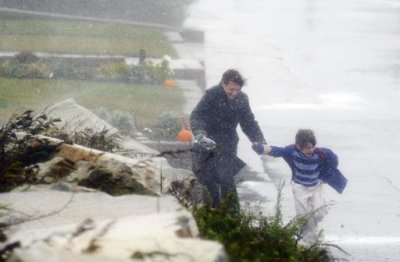 Phyllis Freeman, the organization's domestic disaster director, told The Christian Post on Monday that the World Vision office and warehouse in New York is located near the East River in the Bronx. That area flooded when Hurricane Irene hit last year, a firefighter told a World Vision staffer, so the organization decided to move its personnel out of the area as a safety precaution when the river began rising again.
The organization's offices will flood, says Freeman, but the supplies are in a location where they will likely be safe until the response team can return later on. Unfortunately, without access to the supplies, the organization will have to wait to distribute relief items out of that location.
"At this point, what we'll do is we'll have to wait out today and parts of tomorrow. I'm not sure how long in the day, but we're going to wait and see, and we will abide by the requests not to go in certain areas until we can. So we're looking at probably late tomorrow or Wednesday that we'll be able to get out and really begin our response work," said Freeman.
The international Christian humanitarian organization has plans to help storm victims by distributing stockpiles of relief supplies that are currently located in both New York City and Washington, D.C. These supplies include items like food kits, cleaning supplies, personal hygiene products and more.
Additional relief items, which are being prepared at World Vision's National Disaster Headquarters outside Dallas, Texas, should be shipped out sometime today, but aren't expected to arrive in New York until Thursday.
In order to help distribute all of these items in the area impacted by the storm – most of the East Coast and beyond – another disaster response organization has partnered with World Vision. This other organization, which Freeman would not name, does work in South Carolina, Virginia, Maryland and Washington, D.C., and will help distribute supplies out of the D.C. location.
Other organizations with emergency response teams, including The Salvation Army, have also said they are gearing up to help those who will be affected by the massive storm.
Hurricane Sandy is expected to make landfall in New Jersey early Monday evening, the National Hurricane Center reports, but large sections of the East Coast have already either been shut down or evacuated in anticipation of the worst of the storm's driving winds, rain and the resulting flooding. The Associated Press reports that approximately 375,000 people in New York City alone have already been evacuated from their homes.
World Vision has made a significant impact when it comes to helping victims of natural disasters in the U.S. In 2005, for example, the organization provided $8.2 million in goods to over 318,000 survivors of Hurricane Katrina. More recently, it has helped disaster victims this year who were impacted by Hurricane Isaac, tornadoes in Texas and wildfires in Oklahoma.
Freeman wants those interested in supporting World Vision's disaster response efforts to know they can donate by visiting the organization's website or by texting "GIVEUSA" to 777444 to make a $10 donation.
 LIVE Hurricane Sandy Coverage - The Weather Channel