Hurricane Katrina Was a 'Test of Our Faith,' Says Former SBC President Fred Luter on 10-Year Anniversary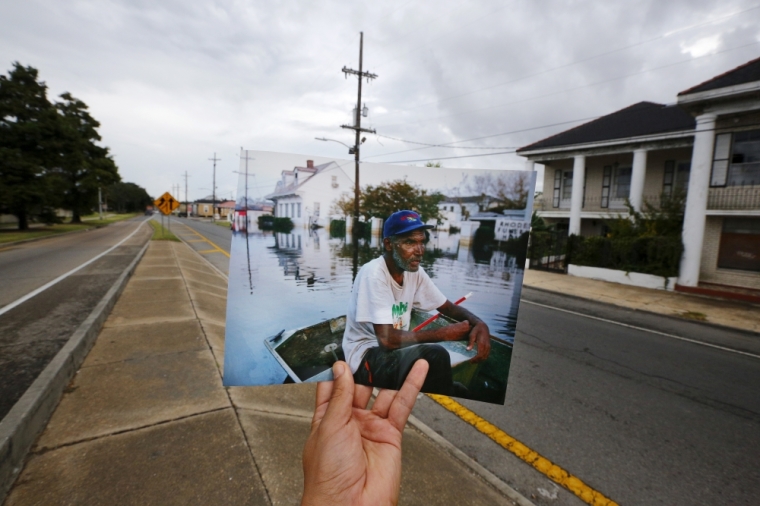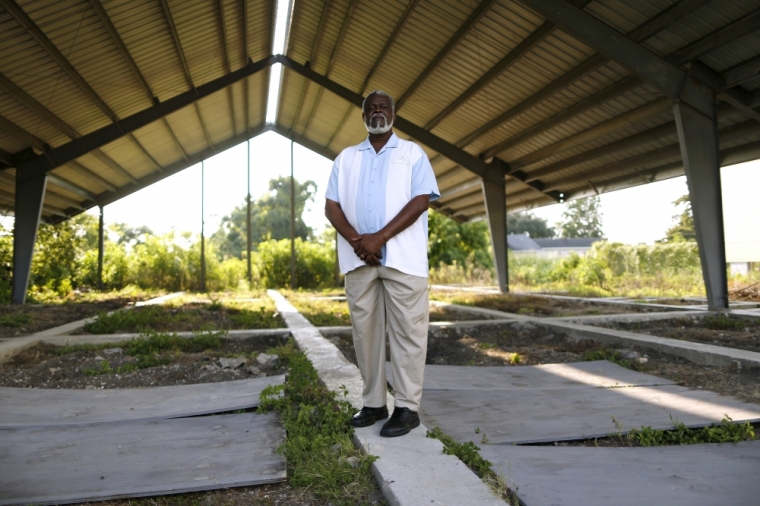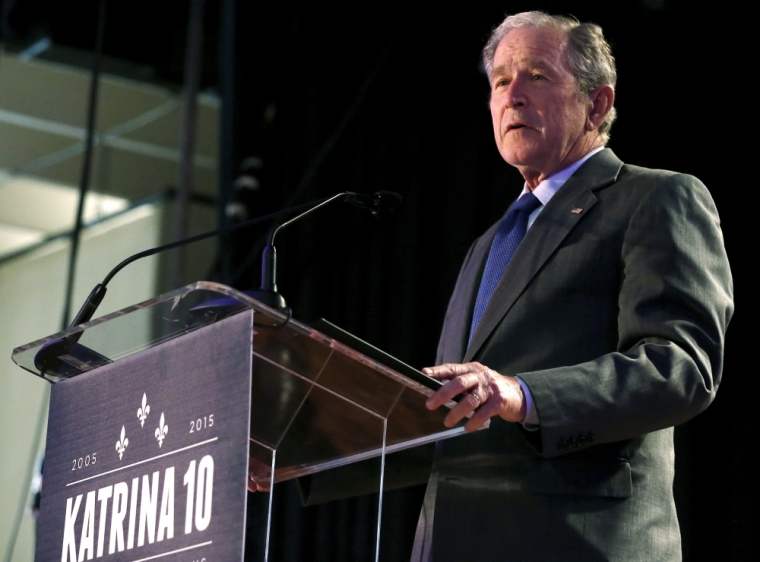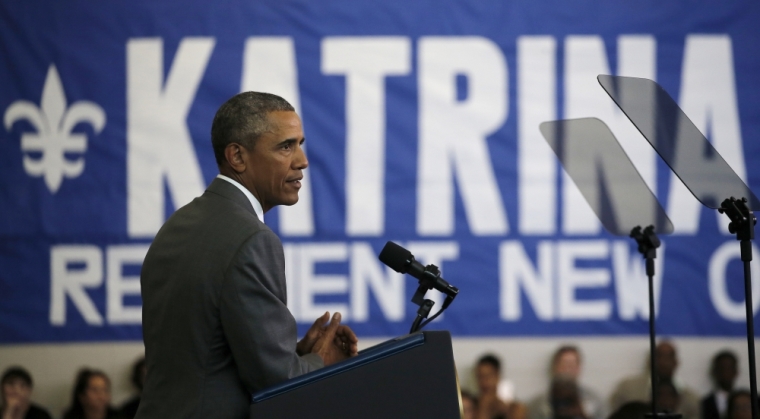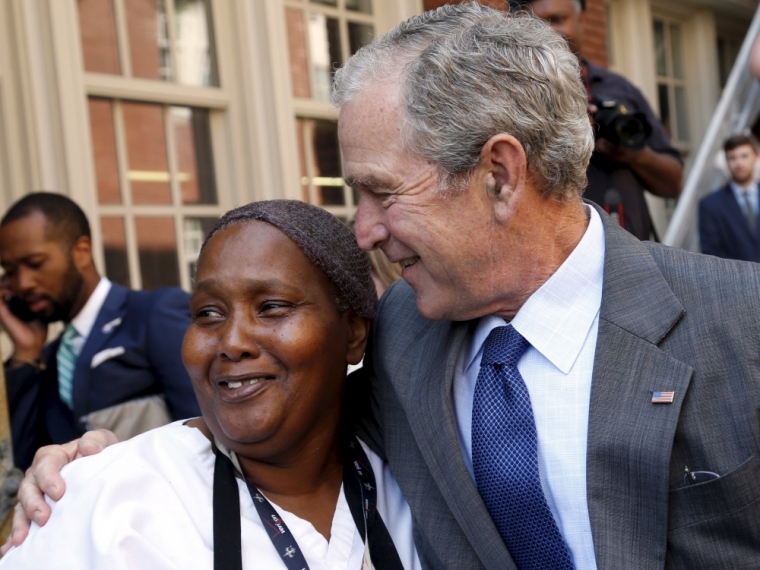 View Photos
Ten years after church denominations and emergency agencies were first on the scene in response to the devastation wreaked by Hurricane Katrina, help still trickles in to rebuild communities affected along the Gulf Coast.
On Saturday, church and ministry leaders in the region will be reflecting on the 10-year anniversary of the day when a Category 5 hurricane hit Mississippi and killed over 1,000 people and caused more than $100 billion in property damage in the Gulf states.
Rev. Fred Luter, former president of the Southern Baptist Convention and pastor of Franklin Avenue Baptist Church in New Orleans, wrote in the Baptist Press that the hurricane "was a test of our faith. It was a test of our belief. It also was a test of our willingness to come back and rebuild."
Franklin Avenue Baptist Church flooded after the levees in New Orleans broke, and part of that congregation was permanently displaced to Houston, Texas.
"Before Katrina we were the church gathered. After Katrina we were the church scattered," said Luter.
The Mississippi Gulf Coast took the brunt of the storm, and some churches were literally leveled, leaving only a slab of concrete as a reminder of where buildings had once stood.
Southern Baptist Disaster Relief and other church denominational agencies were among of the first responders to cut through debris along the Gulf Coast, bringing fresh water and hot meals to devastated communities.
"I was amazed at the quickness Southern Baptist Disaster Relief cut through the rubble to meet immediate needs," declared one Katrina survivor. Southern Baptist Disaster Relief alone has over 90,000 trained volunteers and over 1,500 mobile feeding units.
While rebuilding took time and lots of toil, many churches still have not recovered from the loss of members because of permanent displacement. But a USA Today column titled "Mississippi's often Forgotten Katrina Resurrection," alludes to the power and resilience of the Mississippi Coast.
Rev. Greg Barras of St. Michael Catholic Church in Biloxi told the Jackson Clarion Ledger that after the storm, "There were no immediate answers or solutions, just 'how can we help you?' The one phenomenal uplifting thing was the immense outpouring from all over the country. It was incredible."
Churches that weren't devastated shared their spaces with different denominations as their buildings became command centers for the faith-based organizations that mobilized for a long recovery.
New church buildings emerged in towns like Long Beach, Bay St. Louis, Pass Christian — all over the coast — each with a unique story to tell. Many testified, and evidence suggests that no agencies handled the long-term recovery like faith-based and denominational disaster organizations.
Brad Upshaw, a senior associate minister at First Baptist Church in Gulfport during Katrina, recounted the day in a story published by The Baptist Press. Upshaw explained that empowering volunteers who were closest to the situation or point of disaster was essential to the recovery of the region. He points out how heavily the church relied on the expertise of lay members, and that disciple-making programs were invaluable to the rebuild.
"The people in the congregation who were significantly involved in discipleship groups really rose to the occasion following the storm in ministering to fellow believers and in providing leadership to the body of Christ," Upshaw declared.
Another invaluable truth that hit home after the disaster for Upshaw: "God is sovereign even in tragedy. We know He has not abandoned us, and He is still worthy of our worship."
Mennonite Disaster Relief quietly spent seven years and $8 million dollars helping to restore the Gulf Coast and Southern Louisiana. Stories of employers paying their workers throughout their time spent on the relief effort, like a Mennonite Church in Pennsylvania did, are not uncommon.
Meanwhile in New Orleans, Rev. Aldon Cotton told some of his friends "If I was the only pastor that came back to New Orleans then I was going to pastor the whole city." Cotton, who lost both of his legs in a train accident, told WVUE in New Orleans, "Vision is not the problem, provision is the problem."
Cotton's words are a reminder for many that churches and communities still have a long way to go toward recovery. But fortunately, they are way past the moment when Lee and Sharon Sandifer of Slidell, Louisiana, had to abandon all of their worldly possessions back in 2005. After the couple's house was completely flooded, they hauled all their belongings out to the street and marked it with the sign: "This pile of stuff was not our life; our life is hid in Christ."