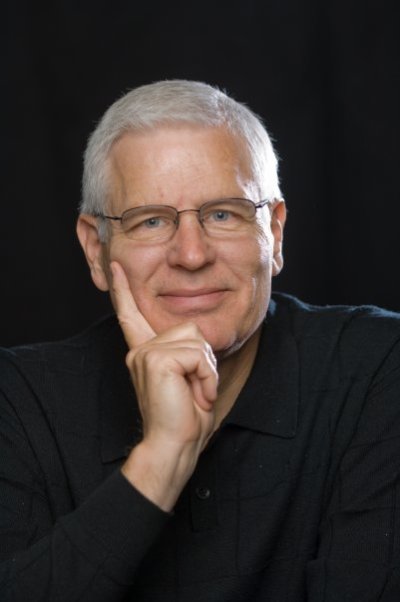 This summer, in the midst of deadlines and emergency meetings, I took a moment to write a letter to a student in Bolivia. I'd met Maria (not her real name) on a trip last year, where I saw how desperate many girls are for an education and how difficult it can be to simply finish secondary school. Maria's story was striking. She had a powerful passion to pursue her education and become a lawyer in order to help abused women and children. Yet the obstacles Maria faced were enormous. She was clearly special, yet it was unclear whether that was enough to see her through until graduation.
Maria was born into a poor family in the mountains of Bolivia. Abandoned by her father at birth, she grew up in a mud brick home with a dirt floor with no running water or electricity. She came of age in a community where very few ever make it to high school – especially girls. Yet with the help of World Vision, Maria was able to make a good start, attending elementary school.
Girls who are able to finish primary and secondary education dramatically improve their lives. Research around the world shows that an educated girl is healthier, wealthier and more likely to marry and have children later, allowing her to adequately provide and care for her family. Just one extra year of primary school can increase a women's wages by 10 to 20 percent. Maria's story shows an education can lead to an immediate improvement in the life of a community.
Maria's education led to her becoming a student activist. Domestic abuse and alcoholism is a major problem in her community. So Maria led a small group to petition the government to open a legal office in the community where women and children who were suffering abuse could report it and find legal help and protection. They wrote letters to officials, rallied community support, and held demonstrations. In a testament to their perseverance and the value of their education, the group succeeded.
From this experience Maria developed her own vision – that she would someday become a lawyer and advocate helping women and children who suffered abuses. But, she encountered constant obstacles. Her family moved, she was made to live with an uncle, and her mother pulled her out of school forcing Maria to get a job. When I met Maria, she hinted that at this point in her life she may have been abused. She sustained a serious hernia injury doing manual labor as she sought to make a living and finish high school.
Around the world, families often prefer to keep girls at home to do household chores. For other families, it can be too dangerous to allow a daughter to travel the distance to the nearest school. When girls begin menstruating, lack of sanitation facilities poses another obstacle. However, in many places around the world, these obstacles aren't addressed because a girl's education isn't valued. Two-thirds of the world's illiterate are women.
There are few things that can more effectively reduce poverty than providing an education for girls. "To educate girls is to reduce poverty," said Kofi Annan, the former UN secretary-general. Education delays a girl's first sexual experience and can help prevent the transmission of HIV and AIDS. Educated women have reduced instances of child mortality and stunting while increasing levels of childhood immunizations and nutrition.
The day I met Maria, I saw all of these statistics in the story she told me through her steady tears. She was 19 when we met. Against all odds, this girl, born into poverty in the mountains of Bolivia, had enrolled in a university. She was still pursuing her dream to become a lawyer and advocate for the rights of women and children.
Maria is now getting the extra help she needs to finish her studies. She's even considering getting a computer. But her struggle continues. In my letter to her, I told Maria, "I believe in you. You have a dream, and I just know that you will never quit until you have reached it."
Not all girls have the fortitude that Maria has to gain an education. But a girl shouldn't have to take on the world in order to get to school. An education should prepare her-like it has for Maria-to take on the world.
This Op-Ed comes on the International Day of the Girl, supported by the 10x10 Campaign, which readers can learn more about at www.10x10act.org.