'I Belong to Jesus' Soccer Superstar Kaká Is Okay Being Second If …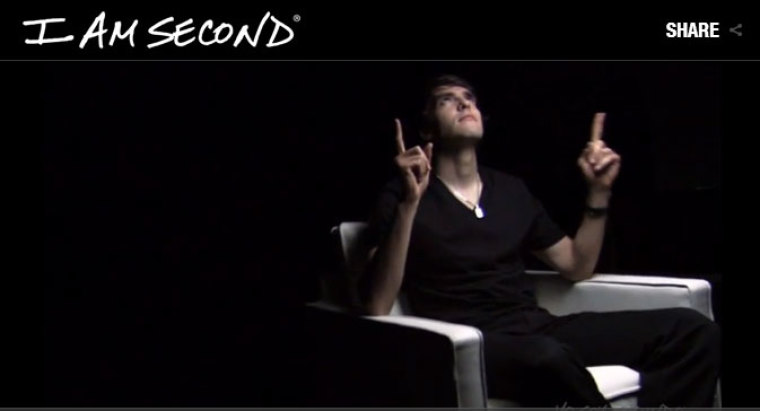 Soccer megastar Kaká (real name: Ricardo Izecson dos Santos Leite), who has won every major soccer award there is including being named the FIFA World Player of the Year, says it's all about being first place when he's on the field but there is someone in his life he would gladly lose to.
"I use a few phrases to let people know a little bit about who I am," says Kaká in an I Am Second video posted ahead of the opening of the FIFA World Cup in Brazil Thursday evening. "One of them is I belong to Jesus, which is a phrase I always wear on a shirt during the most important moments of my professional career."
Kaká, who has a habit of pointing two fingers up to the sky to thank God after a goal – which brings to mind for many Americans Tim Tebow's signature "Tebowing," or his kneeling with his fist to a bowed head to thank God for a touchdown – says his religious t-shirt and finger pointing is "simply to tell the world that I belong to Jesus."
In the second half of the I Am Second video, Kaká says in the soccer world he is always competing to win and be first place. But when he meditates on God's word, it becomes apparent to him that "Jesus [is] in first place."
"Because even though I am playing against others, and it is important to get there and win, I believe that Jesus is much more important than all of that," says the 32-year-old soccer star.
"In my whole life, Jesus is in first place," he says. "That's why I put that inside my cleats, Jesus in first place, because that is how I think."
Kaká is Brazilian and he is a devout evangelical Christian and is a member of the Sao Paulo-based Rebirth in Christ Church. His wife, Caroline Celico, was a former pastor at the Reborn in Christ Church, joining the church after she began to date the soccer player. During the 2005 FIFA Confederations Cup final, Kaká and some of his teammates on the Brazil team wore t-shirts that read, "Jesus Loves You."
Kaká will not play on the Brazil team this year during the World Cup , with sports news reports commenting that Brazil's coach Luiz Felipe Scolari opted for a younger squad.