If 'Hands Up, Don't Shoot' Is a Myth Why Do So Many Black Americans Believe It?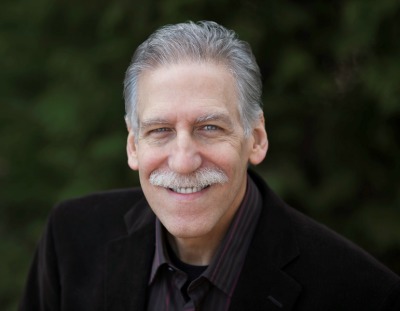 According to every reliable report, my young namesake Michael Brown was not shot in the back, nor did he have his hands up, nor did he utter the words, "Hands up, don't shoot." If any of this had been true, the Department of Justice would have nailed Darren Wilson, the policeman involved in the incident, since the DOJ was quite motivated to find fault with the police. Why, then, do so many black Americans believe (and repeat) the "hands up, don't shoot" narrative?
A few months ago, for the first time, I signed up for Google Alerts, where you get regular e-notices when your name is mentioned online. Of course, with a common name like mine, especially without my middle initial "L," I knew that most of the notices would be about others. There are a lot of Michael Browns out there!
But almost every day, the vast majority of notices I get are about Ferguson's 18-year-old Michael Brown. He is the constant topic of conversation, the cause célèbre when it comes to justice issues in America. Why?
There are plenty of derogatory answers that are readily available (and I apologize for having to list them, as offensive as they are).
These answers would include: Black Americans are simply listening to their race-baiting leaders (think, Al Sharpton and Jesse Jackson and others). Or, black Americans are being duped by the leftwing media. Or, black Americans are easily stirred up by groups like Black Lives Matter.
Although it's distasteful to list such charges, I'm sure that some readers will nod in affirmation, saying, "Yes, it's actually all of the above."
In reality, black Americans are influenced by race-baiters, the leftwing media, and activist groups just as much as white Americans are. (Check out the latest "Nazi scum" chant at Berkeley for evidence.)
Why, then, do so many black Americans continue to believe the Ferguson myth? It's for the same reason that many black Americans thought O.J. Simpson was innocent: a fundamental distrust of the criminal justice system.
Years of listening to my radio show callers have taught me that, generally speaking, black Americans and white Americans still do not share equal footing.
I'm talking about countless calls that I've received from God-fearing, Bible-believing, authority-respecting, conservative black Americans.
I'm talking about people who have listened to me for years, who will shout to the world that they don't believe there's a racist bone in my body, and yet will say, "Dr. Brown, I love you, but you just don't get it."
Black pastors have told me about their bad experiences with police.
Black Christian mothers have told me about how they had to train their kids not to respond to hostile questioning from a police officer, for fear that they would be shot.
Dr. Brian Williams, the black doctor in Dallas who treated some of the cops who were ambushed last year said, "This is much more complicated for me personally. . . . There's this dichotomy where I'm standing with law enforcement, but I also personally feel that angst that comes when you cross the path of an officer in uniform and you're fearing for your safety. I've been there, and I understand that."
Lest you think this is just urban myth, the New York Times reports that, "Decades of research have shown that the criminal courts sentence black defendants more harshly than whites."
Indeed, a new study "exposes the fact that African-American defendants get more time behind bars — sometimes twice the prison terms of whites with identical criminal histories — when they commit the same crimes under identical circumstances. It also shows how bias on the part of individual judges and prosecutors drives sentencing inequity."
You might say, "But who started all this? It's because of rampant black crime that black youths are profiled. It's because of the breakdown of the black family that so many kids are wayward. It's because of absentee fathers that we're having this crisis. The cops are just doing their jobs, and there's obviously a reason the judges are sentencing blacks more harshly."
I personally agree that, in the vast majority of cases, the cops are just trying to do their jobs, and I stand strongly with our police. And there's no question that the breakdown in the black American family, aided and abetted by the welfare system, is a major culprit in this crisis. As for sentences handed down by the courts, I claim no expertise and need to examine the data more carefully.
But I'm not trying to win an argument here. I'm trying to make a point: Speaking in broad terms, the life experience of black Americans is often very different than that of white Americans, leading to very different perceptions of the same events.
We can ignore these differences, arguing our points with passion and talking about the unpatriotic actions of black athletes who protest our national anthem. Or we can do our best to sit down with those who differ with us and ask them to share their perspective with us.
I personally believe the national anthem protests are misguided and do more harm than good, since they send out an unpatriotic, ungrateful message. And I hate the fact that the Ferguson myth is being used to stoke fires of racial hatred.
But I also know there's another side to the story, one that many white Americans miss entirely, and as a follower of Jesus, I want to listen first and speak second. I encourage you to do the same. Don't we all want justice for all?