Illiberal Liberalism 'Can Only Survive by Doubling Down on Authoritarian Control,' Author Says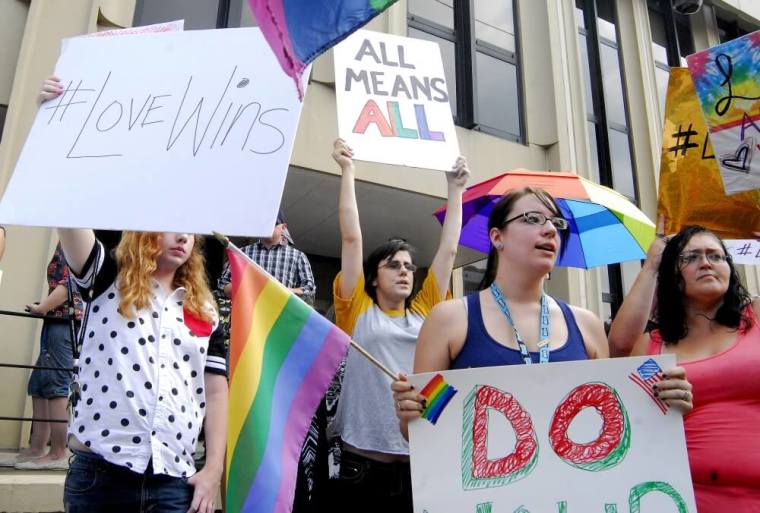 Today's liberals have betrayed the principles of free thought and open-mindedness they proclaim to profess by using "authoritarian control" to silence conservatives and others who don't share their opinions, conservative author Kim R. Holmes said Wednesday.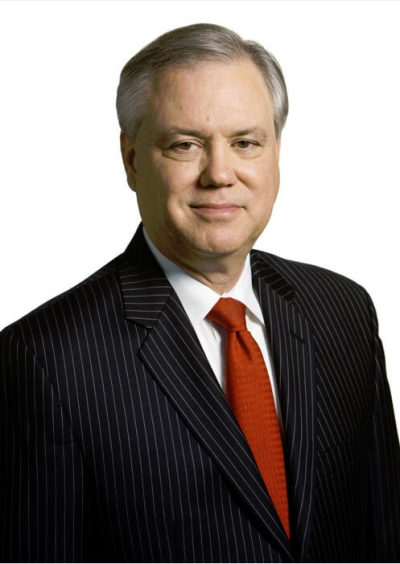 Holmes, a historian of political movements and a distinguished fellow at the Heritage Foundation, was the featured speaker at a Heritage Foundation discussion in Washington, D.C. that focused on his recently released book The Closing of the Liberal Mind: How Groupthink and Intolerance Define the Left.
Although the definition of liberalism is to permit the free flow of ideas and protect freedom of expression, Holmes asserts that liberals today have "turned the cause of equality into a weapon that could be used against freedom of speech."
Holmes argues that liberals today have become quite "illiberal," as they have tried to "stifle" objection to certain progressive agenda items — like same-sex marriage and climate change — through public shaming, government coercion and collegiate demands for conformity.
"A liberal is supposed to be somebody … according to the definition, that is tolerant of different points of view," Holmes said, adding that true liberals favor having a "marketplace of ideas" and checks and balances in government.
"That is a general idea of what a liberal-minded person should be," Holmes stressed. "By those standards, today liberals have a problem, self-described liberals have a problem."
Today's America is ripe with examples of how the Left has attempted, an in many cases succeeded, to limit the freedom of expression and religion, especially when it comes to religious objections to same-sex marriage and the transgender movement.
Holmes listed a number of ways that the liberal politicians and public officials have silenced objectors.
For example, Obama's IRS has partisanly targeted conservative and Tea Party groups, while Obama's Department of Education has forced schools into allowing biological boys into girls locker rooms despite objection from parents and the communities.
Christian business owners and public officials who have refused to be a part of same-sex weddings have also been fined and even imprisoned. Additionally, many colleges use "safe spaces" and discipline to stifle dialogue that goes against the liberal agenda.
"All across America, whether it's in our neighborhoods, in our schools or in our local governments, there is a zero tolerance of anything that may offend or disturb whatever the orthodoxy happens to be in that particular institution at that particular time," Holmes said. "It's plain to see that aggressive liberals have become the opposite of the liberal-minded person. They have become intolerant in the name of tolerance. They have become close minded. They have become even, yes, illiberal."
"Liberals have got a singular problem. They are caught up in a crippling contradiction," Holmes continued. "They brandish a sword of zero tolerance for in the name of tolerance and they close down debates in the name of open mindedness. This is not just hypocrisy. I think, more importantly, it is a betrayal."
Holmes added that "progressive liberalism is at war with what it professes to believe."
"Liberals are becoming their own worst enemies," he argued. "They are becoming a force for undermining what remains of the once great liberal tradition in America."
Holmes asserts that liberals have never been as intolerant towards opposing points of view as they are today. Today's "postmodern" liberalism, Holmes contends, is not the same liberalism that was championed by former Presidents Franklin D. Roosevelt and John F. Kennedy. It is not even the same liberalism that America saw during the administration of President Bill Clinton in the 1990s.
"It used to be that progressives, because they believed that they were the minority, were all in favor of free speech and open discourse because they thought that being a minority, it served their purpose as dissenters to keep things open," Holmes explained. "However, now that they are increasingly in charge, they are trying to close the doors behind them."
According to Holmes, the only way that this "intolerant" form of liberalism can survive is by having government restrict individual freedoms.
"Progressives may think that they are merely updating progressivism. But I don't think they are. They are veering off into an entirely new and different direction," Holmes concluded. "And frankly, the direction that they are veering off into, what I call a cultural illiberalism, can only survive by doubling down on authoritarian control and by trying to eliminate opposing points of view. Because, if you let in the light of another standard or another objective or way of looking at the world, their worldview doesn't stand up very well to scrutiny and criticism."