In A&E's New 'Seven Year Switch' Series, Spouses Will Live, Sleep With Strangers to Test Their Marriages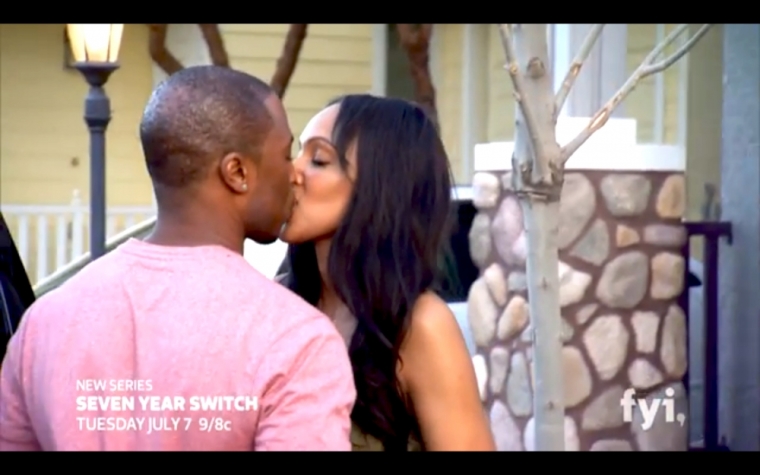 A new reality series, "Seven Year Switch," to premiere this summer, will feature four couples having serious relationship problems living and sleeping with a complete stranger to "test" their marriage. The One Million Moms group has launched a campaign to oppose the show.
"We're doing this for us," says a woman to her husband, in the show's trailer. "And we're going to grow. And we're going to break the pattern. And we're going to be able to start fresh."
"There's a lot at stake here. Houston and I are very invested in our relationship," says another wife. "So for it to not work out would be a tragedy."
The eight-episode series, which premieres July 7 on FYI, which is owned by A&E, will have married couples put their marriage on the line by shacking up with a "new partner" for a couple weeks. It will end with the couples reuniting or parting ways for good.
The series will begin with a two-hour season opener.
The network claims the "Seven Year Switch" experiment is meant to "help determine if different traits and characteristics in a mate could make their marriage stronger," according to its press release.
The show is produced by Kinetic Content, who also produces "Married at First Sight."
The show will have two relationship experts to help the couples adjust to living with an experimental spouse.
"FYI assumes that seven years of marriage marks the point at which couples become 'restless and dissatisfied,'" says One Million Moms, a project of the American Family Association, which has launched an online campaign to oppose the show.
"Gena McCarthy, Senior Vice President of Programming and Development at FYI, described the show as an experiment to determine whether absence really does make the heart grow fonder, sidestepping the whole sleeping-with-a-stranger element," the group says on its website.
"This immoral show belittles and makes a mockery of marriage," it adds, urging supporters to "strongly encourage the network to drop all plans to air the program."
"Let A&E know you and your family will not be watching their network unless this new show is cancelled. The only way to avoid seeing the graphic previews for this immoral program is to no longer watch the network at all," the campaign says.