Is Gospel Singer Erica Campbell Defending Possible Collaboration With K. Michelle Amid Backlash?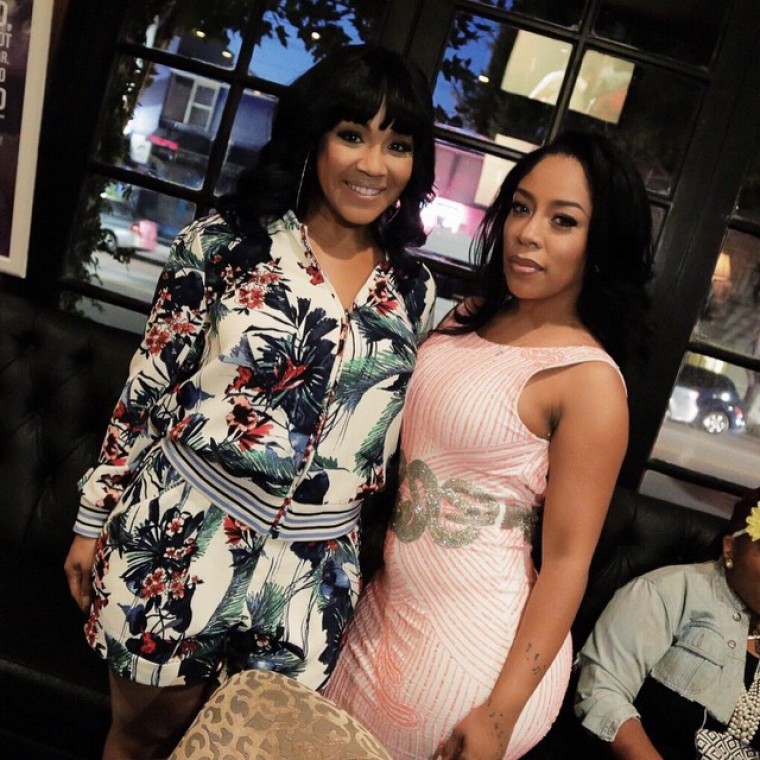 Gospel singer Erica Campbell made it clear that money is not her motivation for trying new things after she received some backlash about the news that she might be working with boisterous R&B singer and reality television star K. Michelle.
Campbell, 43, who recently won a Grammy as a solo singer, posted a cryptic message following questions from her fans about the news that she could be working with 31-year-old Michelle whose real name is Kimberly Pate.
"I chase purpose not paper," noted Campbell in an Instagram post in which she talked about glorifying God in unorthodox ways.
"I'm always looking for an opportunity to let God shine! I'm always gonna step outside the box people try and put me in," Campbell wrote in the cryptic Instagram caption. "Everybody isn't gonna come to church we have to go get them! And I take the Lord with me everywhere I go... #purpose #ItakecareofGodsbusiness #Godtakescareofmine."
K. Michelle suggested the possibility of the pair working together when she posted an Instagram image of herself with Campbell who is one half of the gospel music duo Mary Mary.
"Guess who's about to do a remix song together @iamericacampbell," K. Michelle wrote on Instagram to which Campbell responded, "So great seeing you tonight lady!"
While the post was met with mixed reactions, some fans questioned the suggestion of a collaboration between the two singers.
"I pray K is nothing like what's portrayed on TV. I'm all for good music, but the way she talks, fights, cusses, and treats ppl on TV blows me," one person commented on the Instagram image on Campbell's page. "I'm not a fan of K. Michelle at all. But, if great ANOINTED music, glorifying God is the outcome, I will have an open mind & heart... #prayaboutitfirst."
K. Michelle engaged in both verbal and physical altercations when she got her big break on the reality show "Love & Hip Hop: Atlanta." Since then, she has released two albums, where she uses colorful language to illustrate her relationship woes in her music.
Although she is a secular artist has been outspoken about her faith in the past and how it was helping her overcome her negative reputation.
"I just feel like God's just really blessing me," K. Michelle told the Atlanta radio station 94.5 FM in 2013. "I just feel like I can't keep putting myself in negative situations that's going to make me want to slap somebody."