In Aftermath of Rape Scandal, Baylor University to Refocus on Christian Identity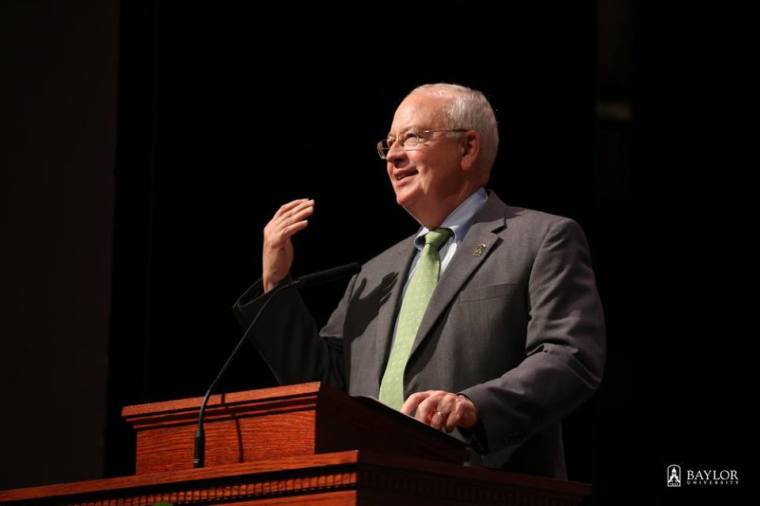 A repentant Baylor University administration signaled an intention to refocus on the school's Christian identity among other things Thursday when they announced the demotion of rock star president, Ken Starr, amid the fallout from an explosive rape scandal at the world's largest Baptist university.
"The role of training, education and engagement of the entire Baylor community is vital to the successful transformation of our campus culture. A renewed emphasis on our faith commitment will permeate the work we do in this area over the coming months and years," Baylor's Board of Regents said in a statement.
"Additional focus will be given to establishing expectations for student organizations and interest groups as well as greater community engagement within campus residence halls….The University will evaluate the climate on campus and undertake a more concerted effort to openly discuss prevention of and response to interpersonal violence," the board further noted.
Last fall, Baylor University's Board of Regents hired outside counsel Pepper Hamilton, LLP (Pepper) to conduct an independent and external review of the school's institutional response to Title IX and related compliance issues regarding reports of rape and assault including those made against five of the university's football players.
Two of those players, Tevin Elliott and Sam Ukwuachu, were convicted of raping two Baylor co-eds. Elliot is currently serving a 20-year sentence for his conviction in January 2014.
In the release Thursday, citing the findings of Pepper's damning report which also led to the suspension of head football coach Art Briles with intent to terminate and athletic director Ian McCaw being sanctioned and placed on probation, Baylor's Board of Regents apologized for the way in which the university mishandled the reports of sexual assault.
"We were horrified by the extent of these acts of sexual violence on our campus. This investigation revealed the University's mishandling of reports in what should have been a supportive, responsive and caring environment for students," Richard Willis, chair of the Baylor Board of Regents said in the release. "The depth to which these acts occurred shocked and outraged us. Our students and their families deserve more, and we have committed our full attention to improving our processes, establishing accountability and ensuring appropriate actions are taken to support former, current and future students."
Pepper's Findings of Fact highlighted by the school shows "a fundamental failure by Baylor to implement Title IX of the Education Amendments of 1972 (Title IX) and the Violence Against Women Reauthorization Act of 2013 (VAWA)."
After a high-level audit of all reports of sexual harassment or violence for three academic years from 2012-2013 through 2014-2015, Pepper found that Baylor's efforts to implement Title IX were slow, ad hoc, and hindered by a lack of institutional support and engagement by senior leadership.
"Baylor failed to consistently support complainants through the provision of interim measures, and that in some cases, the University failed to take action to identify and eliminate a potential hostile environment, prevent its recurrence, or address its effects for individual complainants or the broader campus community," explained the report.
In some cases, investigators highlighted that university administrators directly discouraged complainants from reporting or participating in student conduct processes, or contributed to creating a hostile environment for victims.
"In one instance, those actions constituted retaliation against a complainant for reporting sexual assault," the report said.
Investigators also blamed leaders in Baylor's football program and Athletics Department leadership for failing to "identify and respond to a pattern of sexual violence by a football player, to take action in response to reports of a sexual assault by multiple football players, and to take action in response to a report of dating violence."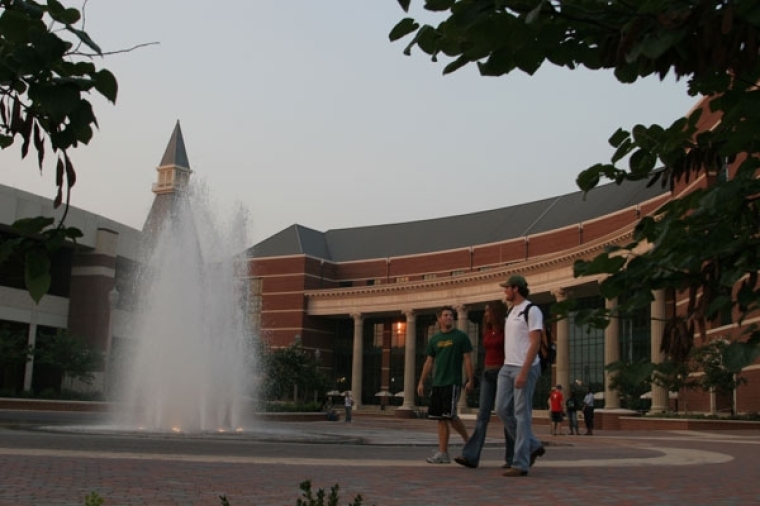 In a statement highlighted by the Waco Tribune last Thursday, Starr said he was unaware of the allegations of "interpersonal violence" until last fall.
"I applaud the Board for its transparency. It must be known, however, that I was not privy to any of the allegations regarding interpersonal violence until the fall of 2015, at which time I immediately launched an internal investigation before recommending to the Board an independent external investigation, which the Board then commissioned with Pepper Hamilton," Starr said.
"For now, I happily remain a part of Baylor Nation. I am looking forward to continuing to serve as Chancellor as well as the Louise L. Morrison Chair of Constitutional Law at the wonderful Baylor Law School, which gains in prestige daily. As soon as we have navigated specific issues of the transition, I will be available to respond to questions. Indeed, I am eager to do so," he added.
In response to the report, Baylor has also allocated more than $5 million to improvements and staffing in the Baylor Counseling Center in the coming year to better assist victims of sexual assault.
"Undergirding our work to implement the recommendations of Pepper Hamilton is a firm commitment to care for and develop the whole person – body, mind and spirit," Kevin Jackson, vice president for Student Life said in the release. "We will continue to provide opportunities that help each student grow in their faith and become the person God has designed them to be. We commit to illustrate God's love and grace and to help them grow their own deep roots that hold them firmly in God's will for their lives."