In Pictures: Celebrating the Life and Legacy of Martin Luther King Jr.
Today, the country celebrates Martin Luther King Day to honor a truly epochal American.
Martin Luther King, Jr. was one of the most influential and pivotal leaders of the African-American civil rights movement. With his idealogy of civil disobedience and non-violence, he rallied the masses in support of civil rights for African-Americans all over the country. 
As the country celebrates the birth of this unforgettable icon, we take a look at Martin Luther King, Jr.'s life and what he means to the people of America. 
The Defining Moments
1. After the march on Washington for Jobs and Freedom, the "I Have a Dream" speech made by Martin Luther King, Jr. on the steps of the Lincoln Memorial has gone down in history as one of the most remembered and important public addresses of all time.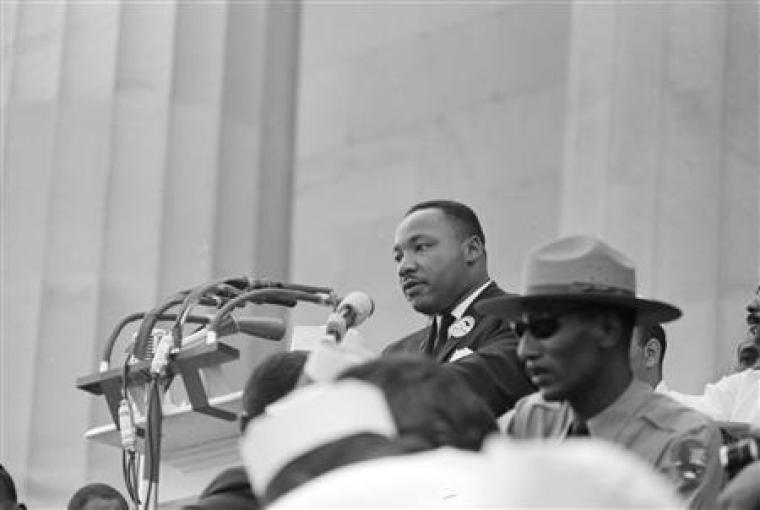 2. President Lydon B. Johnson meets with civil rights leaders Martin Luther King, Jr., Whitney Young and James Farmer a few months after being elected as the President of the Unites States. The partnership between President Johnson and Dr. King is believed to have been instrument in the passage of the Civil Rights Act and the Voting Rights Act.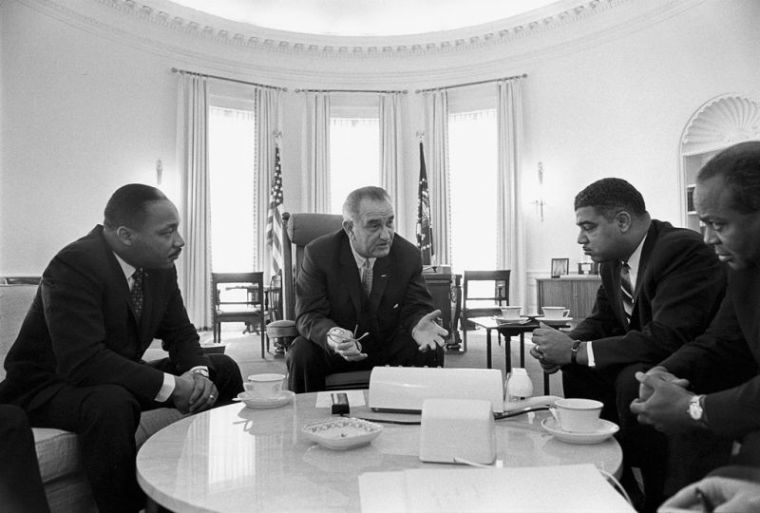 3. The Civil Rights Act, enacted on July 2, 1964, is a landmark piece of civil rights and US labor law legislation in the United States that outlawed discrimination based on race, color, religion, sex, or national origin. It was the first concrete sign that Dr. King and other civil rights leaders had succeeded in making America a better country for African-Americans.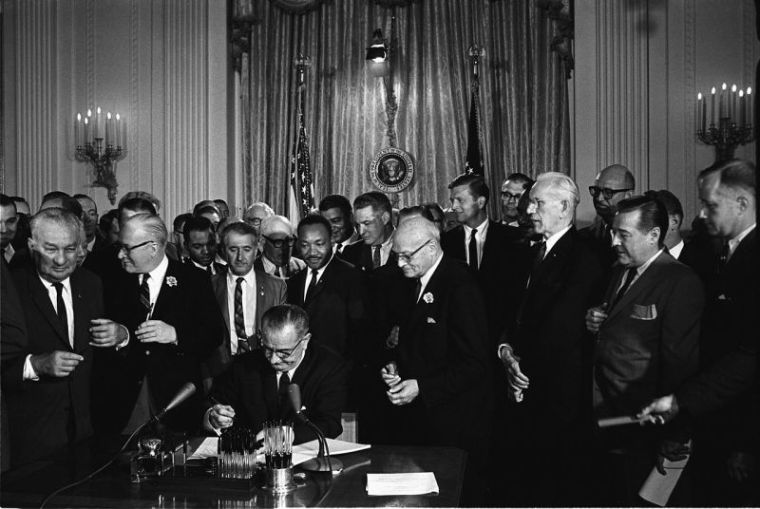 4. The Voting Rights Act passed on August 6, 1965, prohibited racial discrimination in voting across the United States. Signed into law by President Lydon B. Johnson, the Voting Rights Act is considered by the U.S. Department of Justice to be the most effective piece of civil rights legislation ever enacted in the country.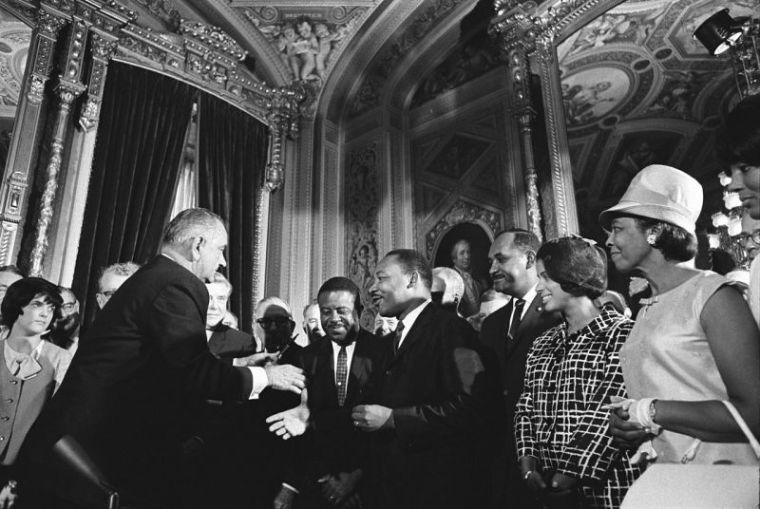 5. A group of about 30 demonstrators erected a sign spelling "Dream" and projected images of Martin Luther King Jr. onto the home of Oakland Mayor Libby Schaff as they protested against police violence and called on the mayor to fire police officers with violent records.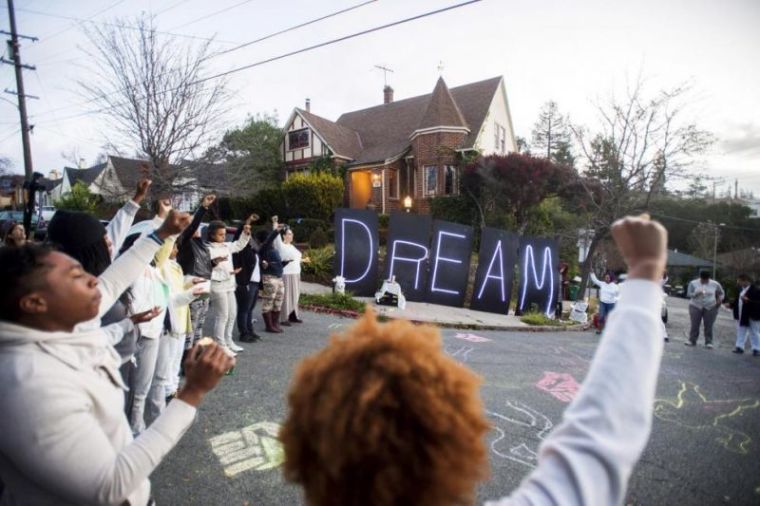 6. Martin Luther King, Jr. was a powerful orator who galvanized the masses with his evocative speeches. In this picture, students can be seen holding signs saying "Truth crushed to the Earth will rise again", "Love is stronger than hate", and "I can't breathe" -- some of the most popular quotes by MLK.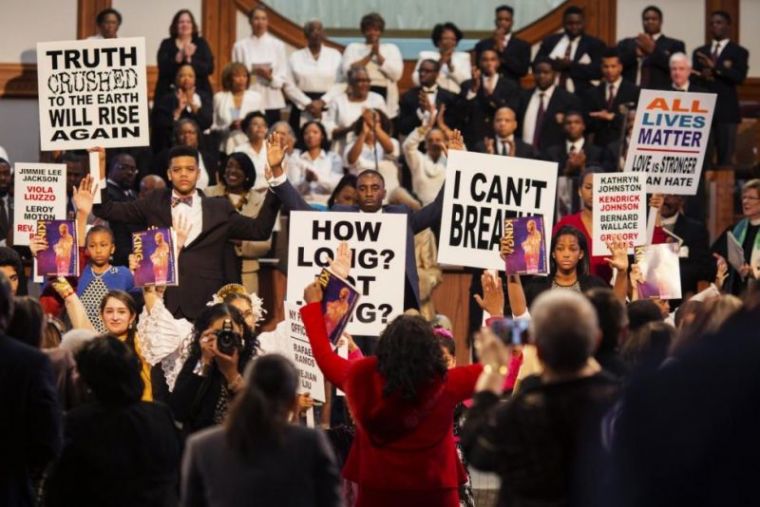 7. On March 30, 1965, Martin Luther King and his wife Coretta Scott King lead a black voting rights march from Selma, Alabama, to the state capital in Montgomery. This demonstration was a critical event which eventually led to the passing of the Voting Rights Act of 1965.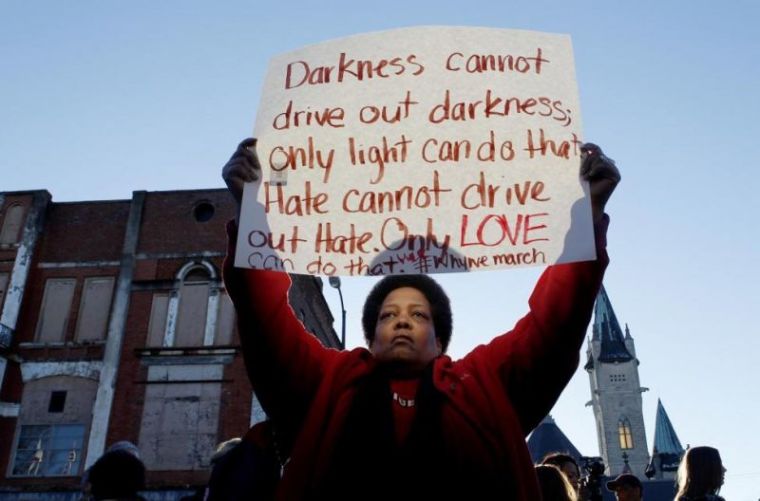 8. A sharp rise in the number of African-Americans killed unjustly by police officers in recent years has sparked a "Black Lives Matter" movement. In this picture, supporters of the movement and thousands of other black rights activists gather in protest in Oakland, Ca. on Martin Luther King Day.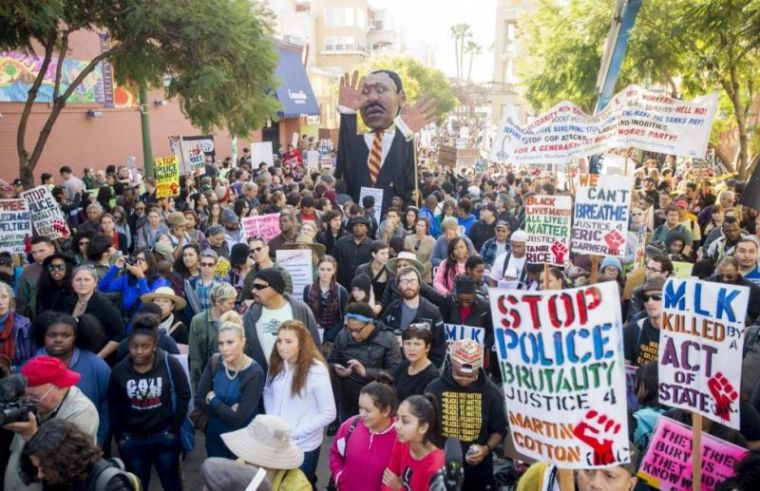 9. The Martin Luther King Jr. National Historic Site consists of several buildings including Martin Luther King Jr.'s boyhood home and the original Ebenezer Baptist Church, the church where King was baptized and both his father Martin Luther King, Sr., and he were pastors. The crypt of Dr. King and his wife Coretta King is located in the same enclosure in Atlanta.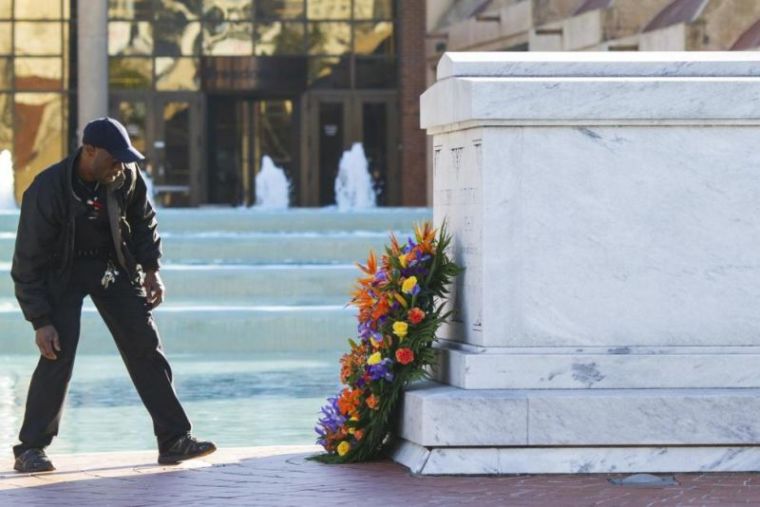 10. "We Shall Overcome" is a protest song that became a key anthem of the African-American Civil Rights movement. MLK used the title phrase many times in his public addresses, including his acceptance speech after winning the Nobel Peace Prize in 1964. Dr. King recited the words from "We Shall Overcome" in his final sermon delivered in Memphis on Sunday, March 31, 1968, 4 days before his assassination.