India Forcing Hindu Identity on 71 Christian Children, Refuse to Recognize Parents' Christianity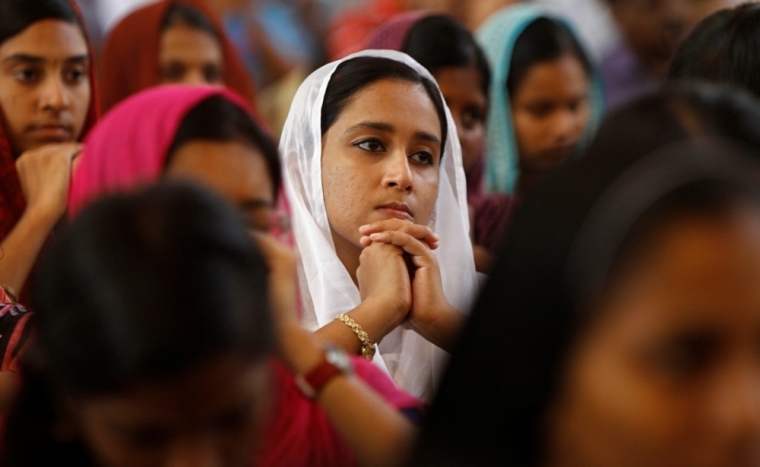 A number of children in central India have been detained by authorities and told that their families illegally converted to Christianity.
Crux Now reported on Tuesday that the incidents took place earlier in May in the heavily Hindu Madhya Pradesh state. In one instance, on May 21, 60 children between the ages of 13 to 15 traveling to a Christian summer camp in Nagpur were detained by police.
While the children were later released to their parents, their nine chaperones were charged with "attempted conversion," despite the fact that the children came from Christian families.
A day later, another two male chaperones were charged with the same crime, after trying to take 11 children to the same camp.
Officials have argued that their parents didn't follow the proper procedures in converting to Christianity, and so the children are considered Hindus under the law.
"For changing to another religion, one needs to submit a written application to the district collector and only after the stipulated process, a person can change religious identity, which didn't happen in the case of any of the parents claiming to be Christians," police superintendent Krishnaveni Desavatu said.
"This is why, the children and their parents will be officially treated as Hindu tribals and not Christians," he added.
Christians, who are a rising but still distinct minority in India, have faced a number of radical Hindu attacks in villages across the country in recent years, with Indians converting to Christianity facing great controversy and hostility for their decision.
Paul Robinson, the chief executive of Release International, said earlier in May that hardliners are also attempting to punish Christians and pressure them to abandon their faith.
"In states across India, militants have threatened and killed church workers," Robinson said at the time.
"Extremists have tried to force Christians to renounce their faith and convert to Hinduism. And they have bombed, torched, vandalized and demolished churches," he added.
Strict anti-conversion laws in five states have additionally made it much harder for people to share their Christian faith, as missionary or evangelistic activities are being met with suspicion by nationalists.
"It's based on the idea that conversion by force should be made illegal. I think everyone would agree that conversion by force would be useless," Andrew Boyd of Release International added.
"But actually, if you preach about Heaven then it's considered to be bribery; if you speak about Hell then it's considered to be a threat. If you offer any kind of Christian charity then it's regarded also as bribery."
A number of Christians in tribal villages reported in April that they were being punished for  attending church, and some were forced to convert back to Hinduism.
"They can stop me from going to church but they cannot take Jesus from my heart. I will find ways and secretly come to church," one man named Shivaram Tekam told a local pastor.
International Christian Concern, a persecution watchdog group, said that as many as 15 Christian families were forced to reconvert to Hinduism by elders in the Junwani village of Chhattisgarh.