Indian Evangelist in Coma After Harassment From Hindu Radicals Over Bible Distribution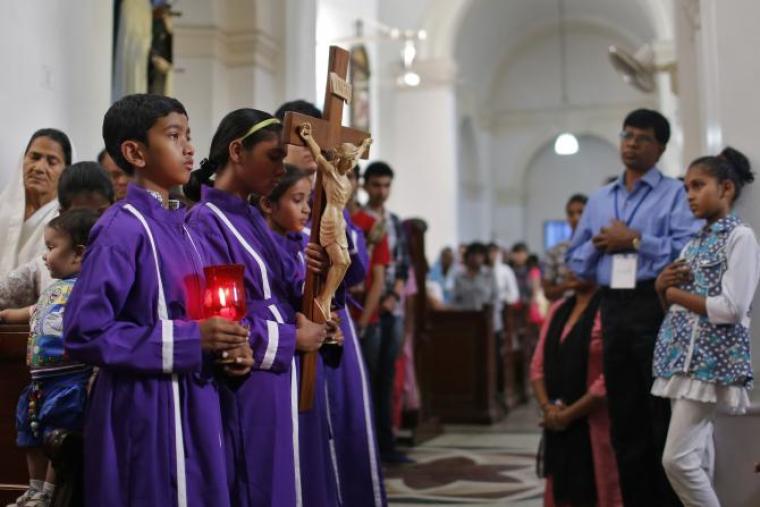 An Indian evangelist has reportedly fallen into a coma not long after he was harassed by Hindu radicals for publicly distributing copies of the New Testament. The group of men threatened to burn him alive and questioned whether "Jesus will save you from the flames."
Persecution watchdog group International Christian Concern reported on Wednesday that the Christian evangelist, 47-year-old Dr. Kusuma Anjeneya Swamy, was publicly distributing New Testaments on Jan. 21 in Hyderabad in India, when a group of Hindu radicals began harassing and intimidating him.
The radicals surrounded Swamy at a park, where they accused him of religious propagation. Swamy has served as a regional leader for Gideons International for several years.
One of the men apparently told the evangelist:
"We will burn you, and let us see if Jesus would come and save you from the flames." He added, "You and your family members will be finished, if you continue to do this work."
Swamy was then forced to go to a local police station, where he was also harassed by officers, who warned him to stop distributing Christian material outside of churches.
Although there was no evidence of physical violence, the evangelist apparently suffered a brain hemorrhage and slipped into a coma hours after the incident, and is currently fighting for his life in a local ICU.
His wife, K. Sujatha, said:
"I was shocked when I received a phone call early evening on Saturday. [They told me] that my husband had a brain hemorrhage and he was rushed to the hospital, ... he neither showed any symptoms nor did he have a history of bad health."
"I couldn't believe that this has happened to my husband. This could not have happened in normal situations," she added.
Dr. Ronald John, state president of Telangana Christian Joint Action Committee, said that it is "unacceptable" for Hindu nationalists to be taking the law into their own hands.
"Even the responsible, so-called law protectors don't go by the constitution that guarantees religious freedom. This shows how minorities are being treated in this nation," John said.
ICC said that close to 10,000 Christians had been planning to take part in a protest against the treatment of Swamy at Indira Park in Hyderabad, but the protest was blocked by local police.
Christians have been heavily targeted for their faith in India, and suffered numerous violent attacks over the past year.
Separate incidents in December left entire congregations afraid to celebrate Christmas, with 25 radicals breaking into a private house in Madhya Pradesh State, dragging out and beating 30 Christians for singing Christmas carols.
Another 20 Christians from Tikiriya village in Rajasthan State were beaten by 30 suspected radicals with wooden clubs, leaving a parish priest badly injured in the attack.
"I have no enemies. I was beaten because of my Christian faith," the priest said at the time.