'A valley of death': Indian pastor says 2nd COVID wave has hit nearly every family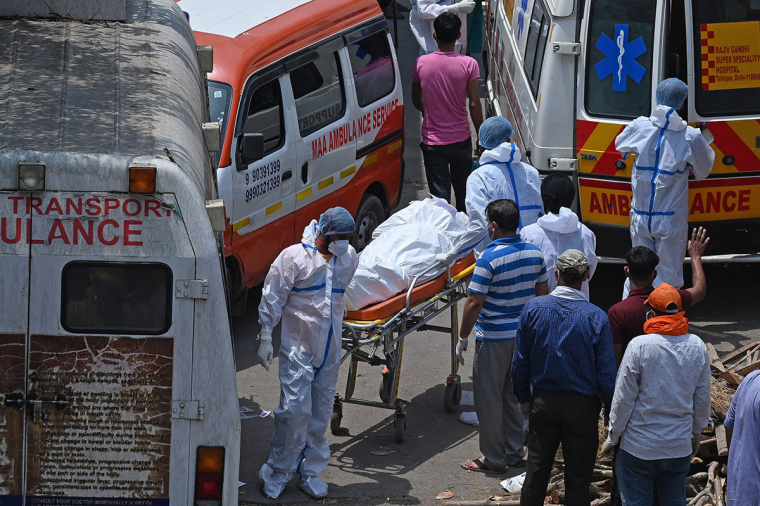 Christian groups are calling for prayers and providing aid to India as nearly 400,000 new cases are being recorded daily and over 3,000 are dying every day amid a buckling healthcare system.
"Every Indian has someone or other in their family who has been affected," the Rev. Moumita Biswas from the Church of North India told Christian Today. "We need support of food, which churches have been helping to provide. And, of course, prayers."
India recorded 368,000 infections on Sunday, at least 392,000 on Saturday, and more than 400,000 new cases on Friday. The drop in the number of infections on Sunday is due to a lower rate of testing during the weekend, according to The Indian Express.
It is believed that the actual rate of people getting infected with the new coronavirus is about 10 times higher than the official figures, and the number of cases is yet to peak over the next few weeks.
"We have been in a terrible state for the past two and a half weeks," Biswas shared. "We are in a death-trap now, it has become a valley of death. Before this wave hit, we just knew the numbers, but now it's our family members, our relatives, our church leaders who have died."
The Most Rev. P.K. Samantaroy, bishop of Amritsar from the Church of North India, which is part of the Anglican Communion, was quoted as saying that poor healthcare infrastructure and low vaccine supplies were hampering efforts to tackle the crisis.
"Medical facilities in India, especially in the larger cities, have been under severe strain from the flood of patients and the new more virulent variants of the virus," he said.
Finny Philip, principal of the Filadelfia Bible College in the northern state of Rajasthan, told Evangelical Focus that "dead bodies are lined up for the funeral pier for hours," as "people are dying in hospitals without oxygen availability and Intensive Care Unit beds."
He also said the actual death toll is likely to be "much higher" than the official data.
Philip added that in the midst of the coronavirus crisis, "Christians are making a difference." He also urged believers worldwide to pray for India, the families of the victims, and the Christians in the country.
The Rev. Vijayesh Lal, General Secretary of the Evangelical Fellowship of India, added that most people are not dying because of COVID-19, but because there is no infrastructure.
"They are dying because of the lack of oxygen and hospital beds, because they are not able to get into hospitals," he said. "Many are dying in their homes, some are dying in their cars, on the roads. It is a very distressing time in India, like a tsunami, like a wave that has hit India. The healthcare system is completely stressed. Many of my doctor friends who were busy on the forefront in treating patients, are now COVID positives. I have lost extended family members and I have lost friends."
Archbishop Peter Machado of Bangalore told the UCA News in an interview on Wednesday that Catholic schools and other church-owned properties are being converted into makeshift care centers to take care of non-critical patients. 
"This way, we can spare more beds in hospitals for critical patients. Those who have crossed the critical stage can continue to get their care in the temporary centers," Machafo said, stressing that the most critically ill patients, "especially those in need of a life support," are the ones who need hospital beds.