Indian Priest Bows at Pope Francis' Feet, Says of ISIS Kidnapping: 'Jesus Loves Us'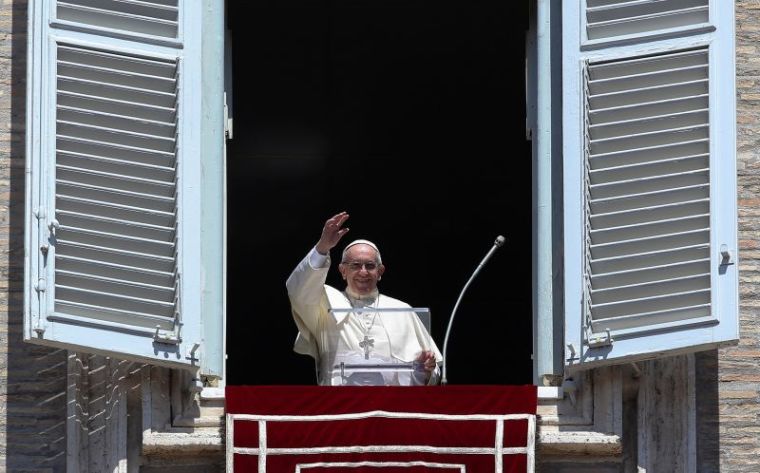 Pope Francis had held an emotional meeting with Salesian missionary Father Tom Uzhunnalil, who was recently rescued from 18 months of captivity at the hands of the Islamic State terrorist group.
Uzhunnalil bowed down to kiss the Vatican leader's feet on Wednesday at Francis' Santa Marta residence, L'Osservatore Romano reported, with the pope "visibly moved."
Francis raised Uzhunnalil to his feet, after which he blessed him and told him that he would continue to pray for him, as he had done during his captivity.
The Indian priest, who was freed earlier this week, said that he also prayed every day for the pope, "offering his own suffering for his mission and for the good of the Church."
Uzhunnalil was kidnapped during a raid by IS militants in March 2016 at the residential home of the Missionaries of Charity in Aden, in an attack that killed 16 people, including four nuns. He had been working at the home as a chaplain for more than four years before the attack.
The priest said that he was not tortured or mistreated during captivity, but said that life under IS was still "full of challenges."
"I had to wear a single cloth during the entire period," he explained. When he began losing weight, he was given medicine for diabetes, and every time he was transferred to a different camp he was blindfolded.
Uzhunnalil's message from his experience is that "Jesus is great and loves us." He added that every day in captivity "I felt Jesus next to me, I always knew and felt in my heart that I was not alone."
The Vatican has, meanwhile, expressed its gratitude to Oman for assisting in the efforts that led to Uzhunnalil's release.
"The Holy See fervently thanks all those who worked for his release, and especially His Majesty the Sultan of Oman and the competent authorities of the Sultanate," a statement read.
"Fr. Uzhunnalil will remain for a few days in a Salesian community in Rome before going home to India." 
It remains unclear how precisely Uzhunnalil's release was negotiated, though the Indian government has insisted that no ransom was payed to terrorists.
Indian minister Alphons Kannanthanam pointed to "extremely complicated diplomatic efforts" that took place, with India also reportedly assisted by the government of Saudi Arabia, alongside Oman.
Rumors swirled regarding Uzhunnalil's whereabouts during his time of captivity, with one inidicating that he had been crucified by the Islamic radicals on Good Friday last year, though that was confirmed as false.
Uzhunnalil's eldest brother, Mathew, celebrated the news of the priest's release, stating: "Our prayers were finally heard. We thank all stood with us in trying times."