Indian Singer Sparks Outrage After Saying That Muslim Call to Prayer Is 'Forced Religiousness'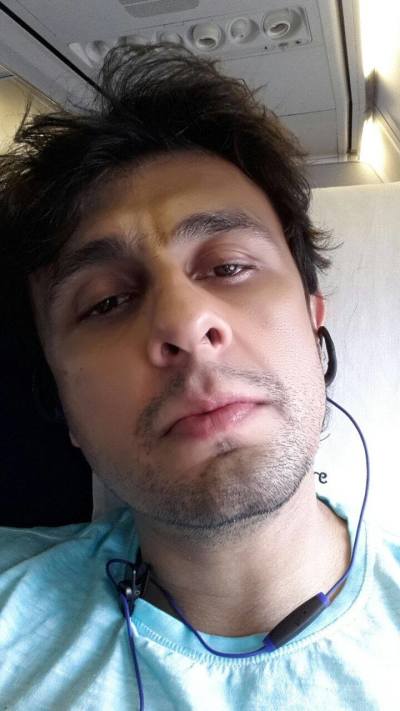 A famous Indian singer is now under fire for making statements in social media that described the Muslim's call to prayer as "forced religiousness."
Sonu Nigam, 43, took to a microblogging platform to rant about the Azaan, also known as the "call to prayer" to Muslims. In his Twitter post, the Hindu performer complained about the Azaan's loud noise that woke him up every single day.
"God bless everyone. I'm not a Muslim and I have to be woken up by the Azaan in the morning. When will this forced religiousness end in India," he tweeted.
The Bollywood singer did not stop there and added, "And by the way, Mohammed did not have electricity when he made Islam ... Why do I have to have this cacophony after Edison?"
His now controversial remarks came at a time when the religious divide between Hinduism and Islam is seen to be widening in India.
"I don't believe in any temple or gurudwara using electricity to wake people up who don't follow the religion. Why then...? Honest? True?", he further said.
Nigam also described the loud music as "gundagardi," which roughly translates to hooliganism.
His remarks angered many Muslims who took to Twitter to lambast him.
"God bless Sonu Nigam. I'm not Sonu Nigam yet I wake every morning to a world where Sonu Nigam exists. When will Sonu Nigam stop Sonu Nigam," tweeted a user named Magnus Lewis.
Another Twitter user said, "If only there was a way to rate Sonu Nigam 1 star on Google play store and then uninstall him, we could show him who's boss."
One user took a jab at Hinduism and its prohibition on eating beef and wrote, "God bless everyone. I'm not a Hindu but I'm not allowed to eat beef. When will this forced religiousness end in India?"
Other people took Nigam's side and expressed support.
"I am willing to sponsor a campaign against illegal blaring of Azaan and other prayers on loudspeakers. Suggest a creative hashtag," posted filmmaker Vivek Agnihotri.
Fellow Bollywood performer Shaan also agreed.
"I support what he has tweeted, not because he is a friend but because he is right. The law of the land is equal to all. People should be considerate towards each other. Be it Azaan or Hanuman Chalisa jaap or for any other religious practice, one must understand that noise pollution must be curtailed," she was quoted as saying by the Hindustan Times.