Indonesian Capital Under Mass 'Paris-Style' ISIS Attack; 7 Dead, 19 Wounded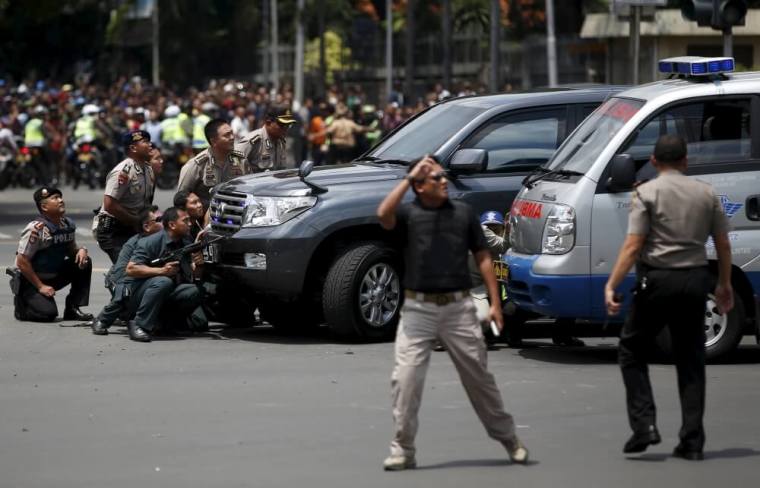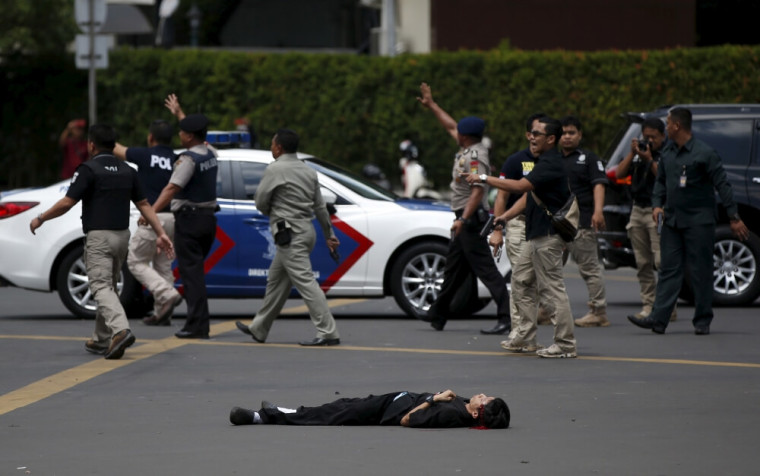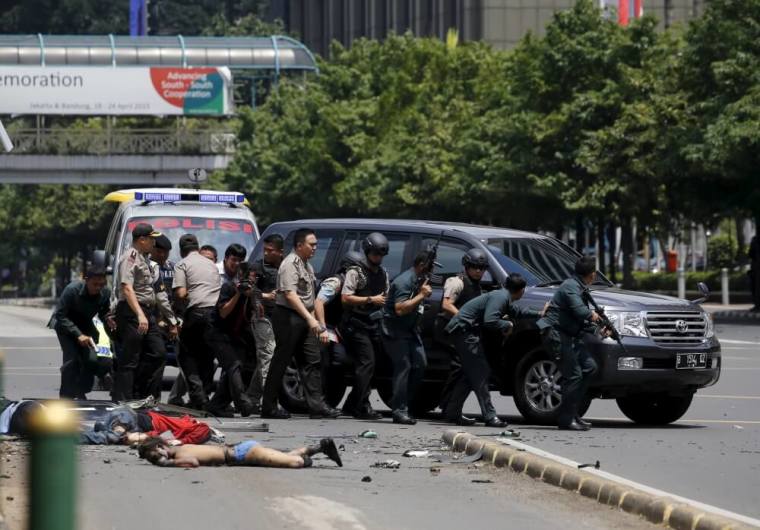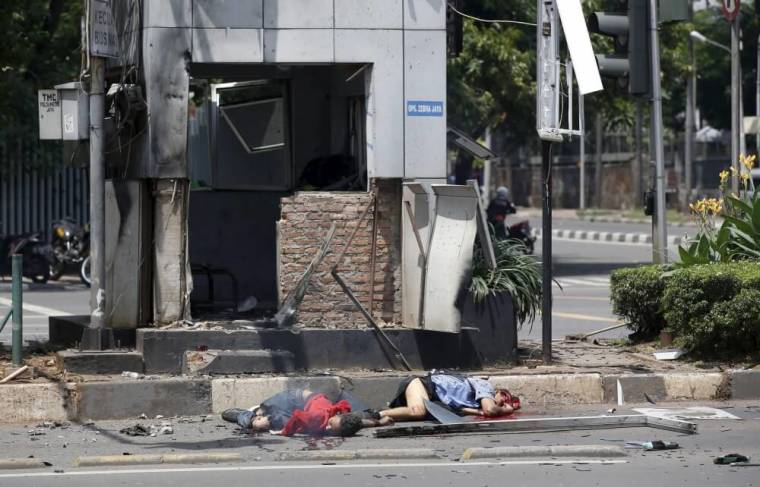 View Photos
The Indonesian capital Jakarta experienced a mass "Paris-like" attack with explosions and shootings being carried out across the city, police have said, with at least seven people reported dead so far.
Two civilians were killed and 19 were wounded during the terror attack. Five of the suspected terrorists are also dead and police are now searching for others who were involved in planning the attack, CNN has reported.
BBC News reported on Thursday that the attacks began at about 10:40 a.m. local time after a series of bomb blasts shook the area near Sarinah shopping mall. Authorities said that at least two men carried out a suicide bomb attack on a police box near the intersection of the mall with a Starbucks coffee shop.
Armed police found themselves under fire by gunmen, who shot at both police and bystanders. At least three attackers were reported to have been killed in front of the Djakarta Theatre cinema, where they took cover.
A number of other explosions were heard across the city as authorities are trying to get a hold of the developing situation.
A news agency linked to the Islamic State terror group has reportedly said the extremist group has taken responsibility for the attack in Jakarta, but that claim could not be immediately verified.
Authorities have said that the attack seems to be an imitation of the mass terror attack in Paris in November, where 130 people were killed, as Fox News reported.
"They imitated the terror actions in Paris," said Indonesian national police spokesman Gen. Anton Charliyan.
Information is also still coming in on the identities of the victims, but Charliyan said that a Dutch citizen and an Indonesian are two of the dead civilians. Another 19 people were reportedly injured in the violence.
Dutch Foreign Minister Bert Koenders has responded to the attack, arguing that it shows that "terrorism can hit everybody. Whether you are shopping in the heart of Paris, in a New York office or on vacation in Jakarta."
Authorities will be looking to identify the five dead attackers, while a manhunt is also underway for additional suspects.
Observers said that the attack appears to have been strategically planned to target a very busy section of Jakarta.
"You couldn't get much more central in Jakarta if you tried. It's basically right smack dab in the central business area," said Jeremy Douglas, who works in the United Nations Office on Drugs and Crime, located in the area.
"If you wanted to make an impact, and get visibility for what you're trying to do, this is the place to do it."
Indonesia, which has the largest Muslim population in the world, has experienced a rise in terrorism threats in the past couple of years, aligned with the expansion of IS networks.
The safety of Christians has been of particular concern, and close to 1,500 officers were deployed to guard churches during the Christmas season, fearful of possible IS attacks.
William Stark, International Christian Concern's Regional Manager for South Asia, told The Christian Post in December that the government has been increasingly fearful of IS attacks on its territory.
"Most prominent among those reasons is that Indonesia does not want any sort of ISIS activities/attacks taking place within their borders. The government has recognized that ISIS has attracted and likely radicalized some of its citizens," Stark told CP about the deployment of police to guard churches.