Inland Hills Pastor Andrew Stoecklein Takes Life After Battle With Depression, Anxiety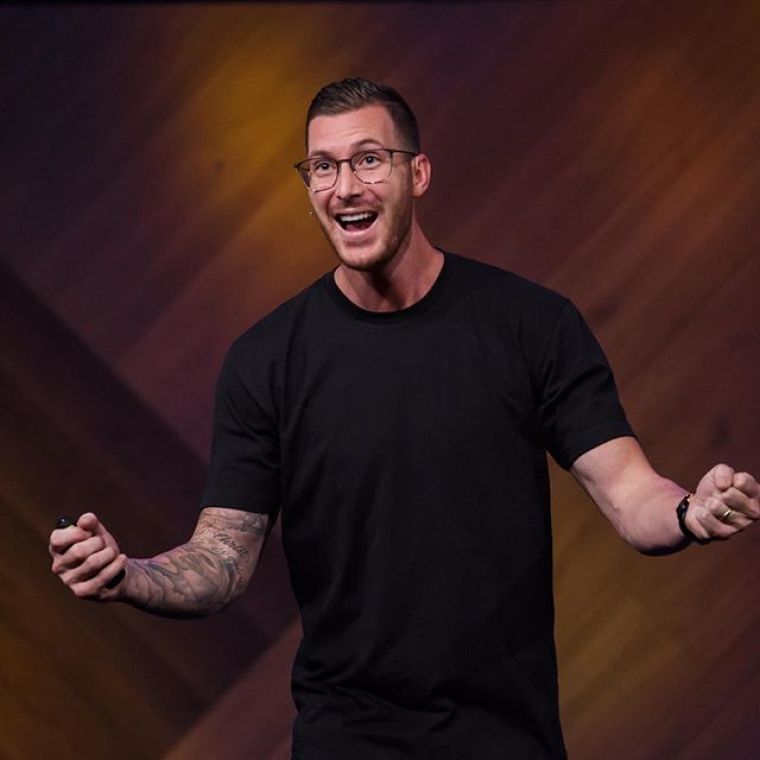 Members of Inland Hills Church in Chino, California, are now grappling with grief after their lead pastor, Andrew Stoecklein, succumbed to self-inflicted injuries Saturday after a battle with depression and anxiety, his church said. He was 30.
"Inland Hills Church grieves with heavy hearts as our Lead Pastor Andrew Stoecklein was welcomed into Heaven on Saturday night after battling depression and anxiety. It's not the outcome we hoped and prayed for, and today we grieve as a church family," the megachurch said in an announcement on Facebook late Sunday.
"In his time leading Inland Hills, Andrew reached so many with his warm wit, passionate heart for God, and teaching that always, always pointed others to Jesus. The loving husband, father, son, and friend that he was will continue to inspire us in leading others into a growing relationship with Jesus Christ," the announcement continued.
The news of Stoecklein's death came shortly after the church revealed that he had tried to take his own life on Friday morning and was placed on life support.
"IHC Family and friends, please pray for our lead pastor, Andrew Stoecklein. He tried to take his own life Friday morning, and is now in the hospital on life support. We love and serve a God of miracles, and we ask you to press in and respond in prayer and in faith. #godsgotthis," the church noted highlighting the tagline from a campaign started while the late pastor's father, Dave Stoecklein, battled leukemia.
David Stoecklein, who founded Inland Hills, died Oct. 9, 2015 at the age of 55. His son leaves behind his wife, Kayla, and three sons.
The Christian Post reached out to the church for further details on their late pastor's death on Monday but no one was immediately available.
It is also unclear how long the pastor had been battling depression and anxiety but in a blog post on the first anniversary of his father's death he revealed that life had suddenly become much harder without the man who was his hero.
"Life without you is harder than I imagined it would be. I miss you every day, more and more. I sit in your office and meet with people. I thumb through your library as I prepare the messages each week. I stand on your stage to communicate the grace and truth of Jesus. Your example of how to be a husband, father, pastor, leader, and follower of Jesus is literally all around me. And for that I am so grateful," he wrote.
By the time the second anniversary of his father's death came around in October 2017, Stoecklein was in the hospital to undergo two surgeries to remove a mass from his chest, according to a post on Instagram. It is unclear if this mass was due to sudden illness or injury.
"It took two surgeries this week to remove a softball size mass from my chest. Hoping and praying for good results and recovery. Thanks for the love and encouragement! And big thanks to my beautiful wife @kaylasteck for hauling me around and taking care of me," he wrote at the time.
He had also only returned to preaching about two Sundays after taking what he called a summer sabbatical. He explained it was about four months when the senior leaders of the church stepped in to lead while he took some time off to get better.
On his first Sunday back on Aug. 12, he praised his wife, telling his church that he had not been a "very fun person to live with."
His wife explained in the video that during the last seven years of their marriage they had faced a lot of unexpected developments, including the death of Stoecklein's father as well as recent health challenges.
"We still have a long way to go to get through it but we are all in," Kayla said.
"We are going to keep fighting to choose to believe that God has great plans. Great plans for our family, great plans for this church and great plans for our pastor," she continued, touching her husband affectionately.
"You guys, he loves this place so much. He didn't want to stop. He would have kept on going, going and going and going. It probably would have cost him his life. That's how much he loves this place.
"During this season of rest, I've asked him over and over. Are you sure? You don't have to be a pastor. You could go be whatever you want to be. You could go live wherever we wanna live, we could go to Texas and buy a big house."
She said her husband insisted, however, that he was doing what he was called to do and she agreed.
In their statement announcing their pastor's death, the church also encouraged those hurting emotionally to seek help.
"In this tragedy, we encourage anyone who is hurting emotionally to ask for help. If you or anyone else is struggling, the Suicide Prevention Hotline at 800-273-TALK (8255) is a potentially life-saving resource.
"May we be a beacon of hope for the community, to rescue the hurting and honor the God that Andrew served so well. Andrew, we love you. And we always will. #godsgotthis #inlandhills," the announcement ended.