This Gift Could Mean a Lot More to Dad and It Won't Cost You a Penny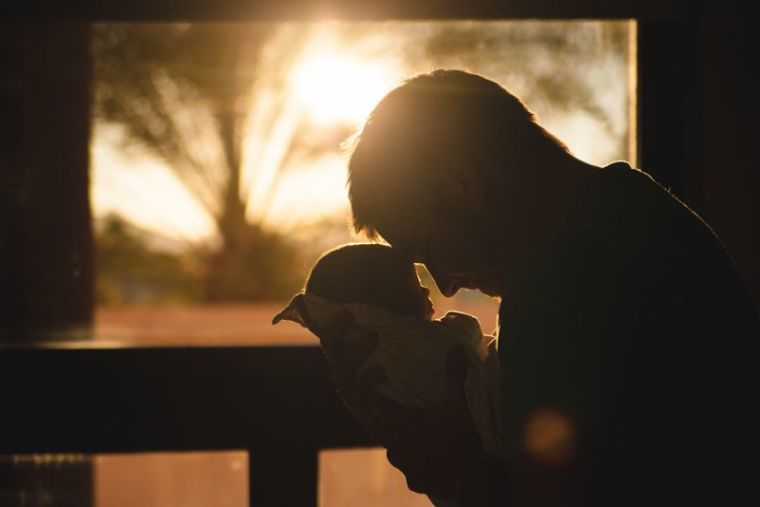 Some 77 percent of Americans are expected to spend an average of $133 on Father's Day gifts this year but this gift could mean a lot more to dad come Sunday and it won't cost you a penny.
It's not a gift most fathers would readily admit to liking publicly, but individually and at least in his counseling practice, Daniel Huerta, vice president of the Parenting and Youth Department at Focus on the Family, who is also a licensed clinical social worker, finds that they do.
"Personal notes from the kids that say what they are thankful for [about their dads]," Huerta explains. "Specific things I've done or specific ways I'm influencing their lives or special quotes from them that they believe may be encouraging or reinforcing what I've been talking about in the home."
While fathers may more easily discard a store bought card, Huerta says, personally created notes, especially from younger children talking about the impact their father has made in their lives, are gifts money can't buy and the ones they find hard to throw away.
"Those are ones we keep. We keep maybe in our wallets or somewhere as a reminder to dad that 'we care about you and we want you home,'" Huerta says.
And if the latest research is anything to go by, children will have a lot more to say about fathers today than in previous generations.
In the last two years, says Huerta, research has been framing fathers in a more positive light and encouraging them to see what their impact has been on their families.
"They are more involved in the child care duties. They are becoming more involved in the household tasks and to me, as a counselor, as a dad myself, as a Christian dad, I am encouraged by that because what it does is that it increases not only the cooperativeness, and connectedness and attachment of a dad but it also brings some very critical teaching and impact and influence that a child needs in their life as they are growing up," Huerta says.
This increased role fathers are currently playing in family life, says Huerta, is partly due to the fact that, in many homes, both parents work.
"Parents are having to really divide and conquer the home life and working as a team in solving that reality of what a family has to do in order to financially survive. And then knowing the impact of research says the importance of spending time with your kids I'm hoping has also impacted the fact that dads are becoming more involved in those day-to-day tasks," says Huerta.
In other research, the Focus on the Family expert explains, fathers who are more involved in their children's lives have also helped to increase self-confidence in their daughters.
Girls with more involve fathers are also shown to have less risky sexual behavior and go on to choose more suitable dating partners.
When it comes to sons, Huerta said, fathers who are a positive influence in the lives of their son can help to decrease social anxiety.
"With dads, the impact on sons is what we've found in the most recent research is that rejection from a dad can increase a child's social anxiety. And so the importance of dads being encouraging, paying attention, attentiveness, meaning looking for things they are doing well, not just the things they are not doing well, as far as their kids, really increases their influence and impact on a child's stability socially," Huerta says.
"We're concerned about suicide, the increase in that. And I really do believe that if a father is not present, that affirmation and reassurance of a child, that is a contributing factor. ...," he adds.
Huerta is urging fathers, as they continue to make a lasting impact in on their children, to also remember to highlight what their sons are doing well even in notes that they appreciate themselves.
"You know the dad comes in and says, 'Hey, here are the things I love about you, here are the things I think you're doing well,' and writing notes to that son. Maybe even a touch that's gentle to that son. We know that naturally dads are roughhousing but that gentle touch, that reassuring touch, is not always on a dad's mind and that can be a pretty strong indication that I'm not afraid to show affection, because I love you. And so [do] those things that are counter to rejection," Huerta advises.