Innocent Christians, Muslims and Yazidis Trapped in Fallujah Need Our Help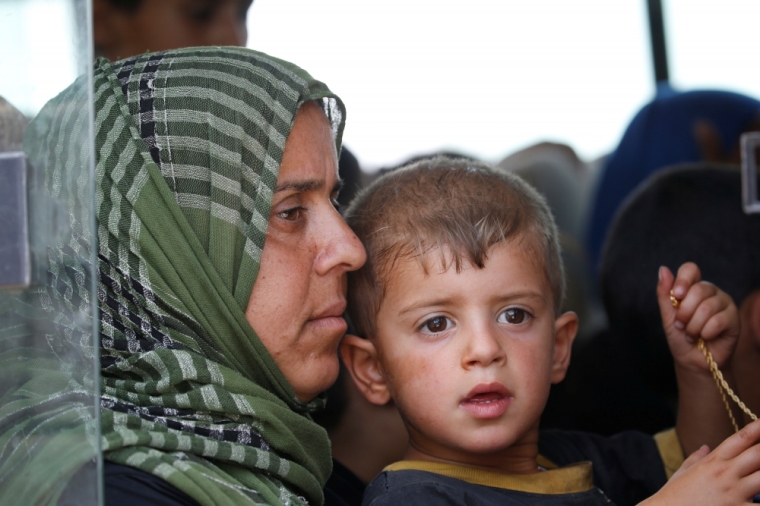 As I write this a combination of Iranian-backed Shiite militias and Sunni tribal fighters, assisted by U.S. and ally airstrikes, mount a siege around the ISIS-controlled city of Fallujah. Inside, thousands of ISIS fighters, who took residence in Fallujah's neighborhoods almost 2.5 years ago, wait: their snipers ready, their land mines buried, their barricades defying the attack.
Suspended between all this are 50,000 souls trapped within the city walls. Men, women, and children — who alone number around 20,000 — face the cruelest days of their lives, as ISIS fighters will stop at nothing to keep control of the city.
If they flee, they'll get shot. If they stay, they'll be used as human shields — even the women and children. Recently, images leaked out of Fallujah of children with blond hair and bright eyes. They are either Christians or Yazidis and they will escape or they will die a brutal death.
The last time humanitarian aid entered Fallujah was late September of 2015. It has been more than 8 months since basic supplies and health essentials have been available to the people trapped within the city. All supply lines into Fallujah have been cut.
The innocent people forced to live in ISIS' terrorist state have been surviving on food for their cattle; they've been drinking polluted water. The constant shelling robs them even of their sleep.
Their only hope sits 30km away in Amiriyat al-Fallujah, the closest place the Iraqi army has designated as a safe spot for those fleeing the city. But getting there is not easy.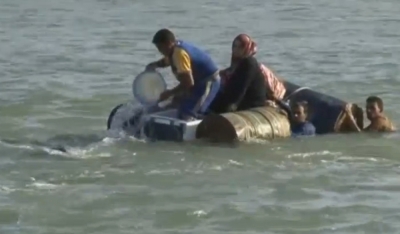 And the options for fleeing get worse the more you look at them: you either brave the 300-meter swim across the Euphrates — that's the length of 6 Olympic-sized pools — or you run out of the city, dodging landmines and gunshots.
Many have already attempted crossing the river, and many of these, including children, have drowned.
Others take the refuge of night to escape. They run barefoot as to not be heard; they hide in drainage pipes to avoid capture; they zigzag through minefields with children in their arms.
Fathers, mothers, sisters, and brothers risk everything to get their children, grandparents, and siblings across those 30 kilometers standing between life and death. That's all they can do — there's no other option left for them.
Many of them have made the harrowing journey and some have survived.
When they arrived they found World Help's partners waiting for them to provide emergency assistance, but all aid organizations struggle for resources in wars waged too long. Our rightful ire for terrorists distracts the world from caring for those who know their terror the most. For ISIS, if they have done nothing else — have created a living hell for Iraqis and Syrians, and we mustn't let our hatred for ISIS pull us into a worse form of hatred: indifference for the innocent.
The battle for Fallujah is not just a battle against terrorism. It's a battle for people. It's a battle for women and children who have been sold on slave markets. It's a battle for families who do not deserve the torture they have endured.
This is the latest chapter in a tragic humanitarian crisis. This is not just a conflict of good guys vs bad guys. The lives of innocents are on the line, and it doesn't matter if we are sitting in our living room or our office a world apart: we must act.
Water, bread, and medical supplies can mean the difference between life and death for those who've made it to safety.
This can be your own war against ISIS: showing compassion to those they want to kill.
Vernon Brewer is the Founder and President of World Help. Since its inception in 1991, World Help has touched 64 countries and impacted the lives of millions of people through hundreds of millions of dollars of humanitarian assistance. www.worldhelp.net, twitter: @vernonbrewer