Interest in divorce, particularly among newlyweds, soaring amid pandemic: Legal org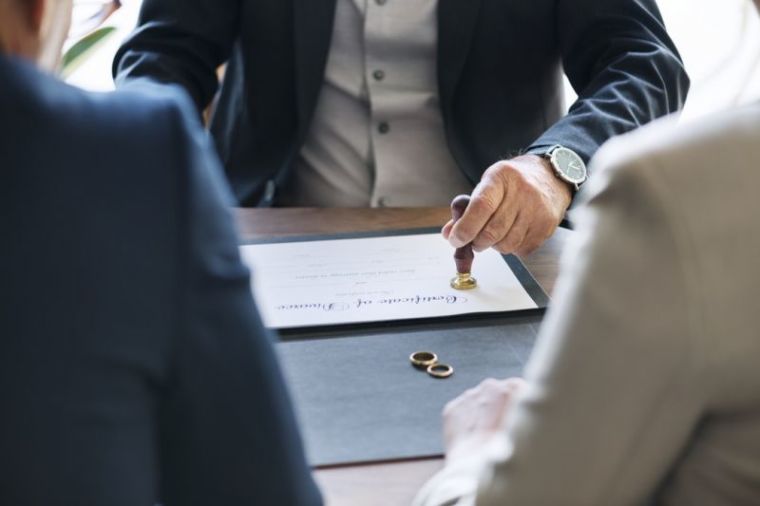 More couples, particularly newlyweds, have been seeking divorce agreements online amid the pandemic lockdowns, according to data collected by Legal Template, an organization with offices in Delaware and North Carolina that seeks to simplify the process of creating legal contracts.
A divorce agreement is a written document that outlines, with specificity, all the agreements between two parties concerning the division of their property, assets, debts, and arrangements for the custody, care and support of their children, if any.
In a recent report, Legal Templates said they have seen a 34% increase in the sale of their divorce agreement compared to the same period in 2019. Data collected from those sales have also provided the organization with insights from thousands of couples about why they are interested in ending their unions during the pandemic.
According to the data, interest in separation during quarantine peaked on April 13 — a 57% increase compared to a month earlier on Feb. 13. This period was just 15 to 20 days into when most states began enforcing lockdowns and the closing of businesses.
More than half of their users expressing interest in divorce, 58%, during the pandemic were married five years or less. This figure was 16% higher than in 2019.
"This indicates that recently married couples were less equipped to deal with the stressors of the COVID-19 virus than mature couples," the organization said.
Tensions were more visible among couples married five months or less. While only 11% of couples in this group purchased a divorce agreement in 2019 over the period examined by the report, that number doubled during the pandemic to 20%.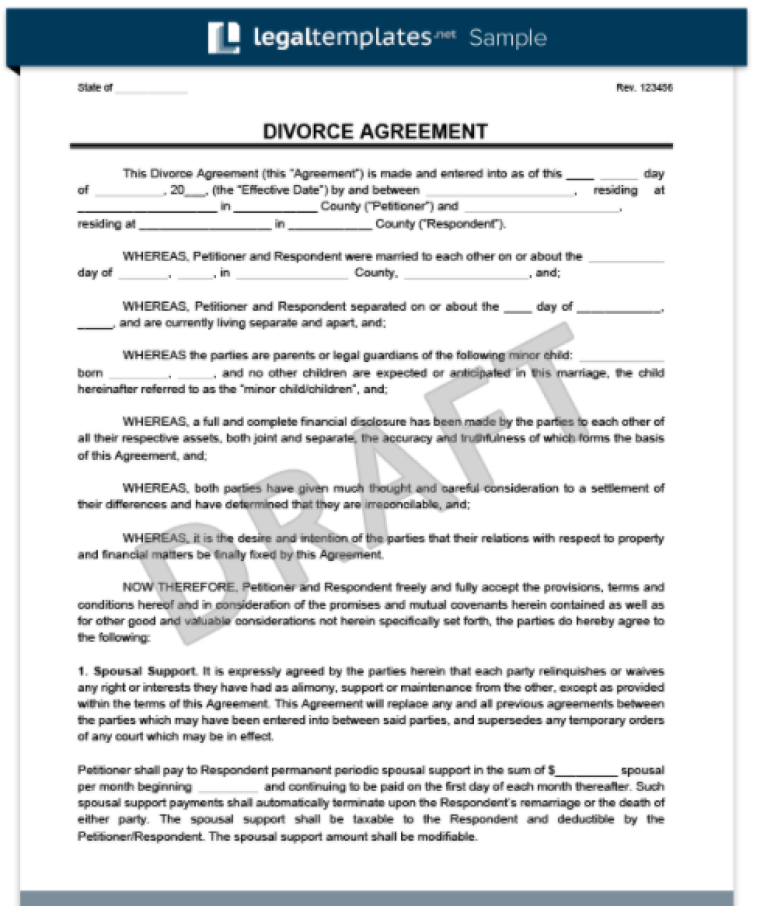 The data also showed that couples in southern states were far more likely to seek a divorce while the rate of couples with children interested in divorce also increased compared to 2019.
In a recent USA Today report, lawyers and marriage counselors expressed concerns that pandemic related stress on marriages could send America's divorce rate, which is at 50%, even higher once divorce courts are fully open.
While the stress of natural disasters have been shown in studies to historically lead to more breakups, Holly Davis, a family lawyer in Austin, Texas, with Kirker Davis, noted in an RA News report that her research into the records of Travis and Williamson Counties showed that while many people had researched divorce, the number of divorces in those counties are down.
Summertime, she said, is when her firm typically sees more divorce clients. But in Travis County, divorce rates are a third lower than they would normally be.
"People are hunkering down right now and looking at their options," Davis told the publication. "It's such a crisis time that people are worried about separating households, especially with schooling situations. They're in a contemplating space. There is a surge of people getting information and thinking about it, but I don't think we're going to see a lot of people go through with it when everything is better."
While disasters can spell doom for some relationships, Davis agreed with research that they can also lead to growth for others.
"I do think this time spent together does cause people to do some deep soul searching," Davis said. "Do we have the same shared goals, and can we grow together? They are seeing that the pre-COVID world was a distraction. There are a lot of people who realize that the minute differences they were fed up with before are no longer important. I think it's beautiful the way some people are making this pandemic work for the children. It gives me a lot of faith in humanity," she said.
John Weaver, a family law attorney and former magistrate who's an expert with decades of experience on the ramifications of family and marriage disputes, said in a statement to The Christian Post that while leading active Christian lives can help marriages, there are biblical grounds for divorce that church leaders need to consider when counseling their members during times of crisis.
"Although hardness of heart prompted Moses to recognize and regulate divorce, the presumption in his day was that marriage vows should be kept," Weaver said. "According to the Scriptures, divorce is expressly permitted on two grounds: a spouse's adultery, a term which includes other serious sexual misconduct; and an unbelieving spouse's desertion. Not only does physical abandonment destroy the marriage bond, but abuse and certain other egregious behaviors demonstrate the deserter's deliberate renunciation of the marriage covenant. A believing spouse who is unrepentant may be functionally treated as if he or she is a deserting unbelieving spouse; the wronged spouse may be permitted to divorce on the basis of desertion. The bases for divorce are not trivial slights. Rather, they are intentional violations of marital vows."
Weaver, who has a master's degree in religion from Reformed Theological Seminary, recently authored a new book, titled, The Seven Principles of a Just Divorce: Biblical Wisdom and Legal Insight, in which he emphasizes the practical legal aspects of the divorce process, integrating biblical principles into the discussion.
"I felt it was essential to offer readers a closer look at the financial and legal realities of divorce," Weaver said. "So many people are unaware of the various issues that take place when a marriage is dissolved. I felt it would be beneficial to give readers an understanding of negotiations and various ways to resolve disputes — both inside and outside court, as well as important knowledge of things like alimony, equitable property division, child custody and support. Couples contemplating divorce should go into the process with as much information as possible. This legal information along with biblical wisdom will not always provide specific answers, but they will point the reader in the right direction."
The veteran family attorney hopes his book will help Christians better navigate the issue of divorce.
"I don't think churches fully understand the tremendous spiritual, emotional, legal, and financial stress — as well as sense of loss — that those going through divorce are experiencing over an extended period of time," Weaver said.
"Churches also should seek to engage with the couple, most likely with each individually, and to try to understand and address the family's needs — spiritual and emotional, as well as practical and financial — as much as possible. A deacon or similar person could inquire of their needs. The loss of established relationships within a church is often part of the collateral damage, and maintaining relationships with someone going through divorce is an important source of support for both the parents and children."