'Invasion' or 'Huddled Masses'? 5 Christian Leaders React to Immigrant Caravan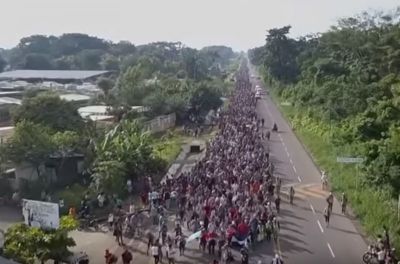 Thousands of people from Central America are on their way to the United States of America as part of a large group of immigrants many are calling a "caravan."
Estimated by the United Nations to have as many as 7,200 men, women, and children, the caravan entered Mexico earlier this week and is expected to get to the USA's southern border soon.
Their headline-grabbing presence has reignited political debate over immigration policy, including the admission of refugees and President Donald Trump's much promoted border wall.
Here are five Christian leaders' reactions to the news of the approaching immigration caravan. They range from support for the immigrants' well-being to the sense that they constitute an invasion.