'Invasion' or 'Huddled Masses'? 5 Christian Leaders React to Immigrant Caravan
Pat Robertson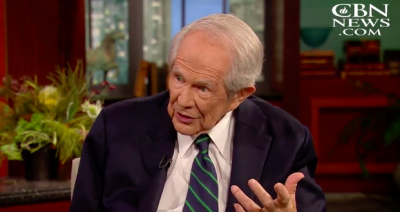 Longtime host of "The 700 Club" and notable conservative Christian leader Pat Robertson commented on a recent episode of his show that he believed liberal billionaire George Soros was behind the caravan.
"The person who has apparently been financing this thing is George Soros. Now, we don't have hard evidence on that, but that's the suspicion," said Robertson, as quoted by the leftwing site Right Wing Watch.
Robertson went on to state that he believes that the Department of Justice should investigate Soros' nonprofits to see if there is indeed a link between him and the caravan.
"My suggestion is that the Justice Department needs to get a warrant to search the books of the Soros foundation to see if indeed they have been setting this thing up," continued Robertson. "The whole idea was to use these people to embarrass the president just before the election."