Iowa Caucus: Will There Be a 2016 Dark Horse Candidate?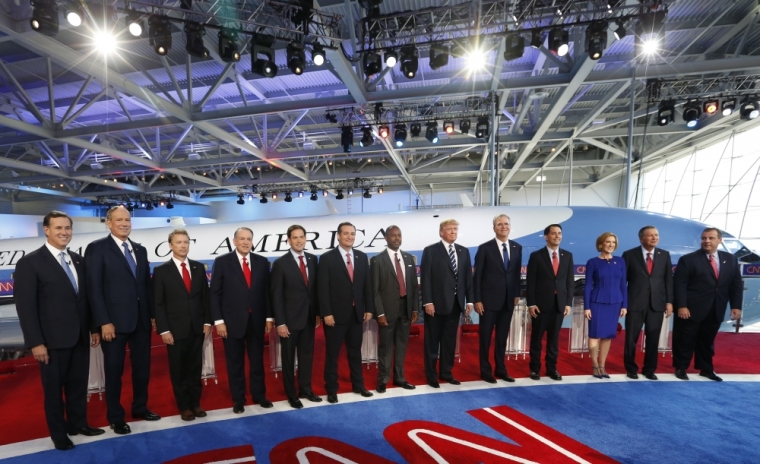 The Iowa caucuses have a history of propelling late surge candidates in presidential races. Will there be a 2016 dark horse?
If the Iowa caucuses were held today, notable Iowa radio host Steve Deace believes Ted Cruz or Ben Carson would emerge victorious on the Republican side while Bernie Sanders would capture the coveted race for Democrats.
Deace called the track record of polling in the race "a joke," saying the outcome depends on the organization and effectiveness of the candidate's ground game. The Iowa Caucus has produced many surprise winners over the years who have benefited from a late surge.
"If the caucuses were today, Bernie Sanders would beat Hillary Clinton. And I don't think it would be close. Meaning I think he'd beat her by outside of three or four points," Deace told MSBC News.
For September, Clinton's Real Clear Politics average polling lead in Iowa over Sanders sits at six points. Nationally, Sanders only trails Clinton by seven points.
Some pundits are making the case that Bobby Jindal could benefit from a late surge. The Louisiana governor's polling numbers are starting to tick up, reflecting the long hours he spends crisscrossing the state. Writing at FiveThirtyEight.com, Harry Enten talked about Jindal's appeal:
"Jindal fits the Christian conservative mold of the last two caucus winners, and he's plainly playing for those voters; his campaign website has sections devoted to 'pro-life,' 'radical Islam' and 'religious liberty.'
"Earlier this year, he screened the controversial videos of Planned Parenthood officials discussing fetal tissue donations on a loop outside the governor's mansion in Louisiana," added Enten.
Reacting to Enten's analysis, Iowa conservative activist Shane Vander Hart agreed that, "Jindal is well positioned to be a surprise candidate in Iowa."
Jindal, while unpopular in his home state, is now tied with Marco Rubio and Ted Cruz for fifth among Republicans in Iowa, according to the latest NBC/Wall Street Journal poll. The margin of error for the poll is 4.7 percent, essentially putting Jindal, Carly Fiorina, Cruz, Rubio, and Jeb Bush in a five way tie for third place.
Local Iowa and national stories covering the Jindal campaign note that he is often the last person to leave town-hall meetings across Iowa and his anti-establishment and social conservative rhetoric is resonating with Republican voters seeking change.
Tuesday, Jindal told the Morning Joe Show that he is holding town halls in all 99 counties, a strategy that helped propel Rick Santorum to eventual victory over Mitt Romney in the 2012 Iowa Caucus. While the last two Republican Iowa Caucus races saw a surge with Santorum in 2012 and Huckabee in 2008, the state also helped propel Barack Obama to the Democrat Party nomination in 2008.
For Huckabee and Santorum, their victories helped garner their campaigns credibility and momentum, but they were unable to overtake GOP frontrunners John McCain and Mitt Romney.
Cruz is being buoyed by strong fundraising numbers. His campaign reported $12.2 million in summer fundraising, twice as much as Marco Rubio, putting him at $26 million in total donations. His campaign said that Cruz is the strongest financed conservative candidate in the race, which they believe will propel him to the nomination as backlash against establishment Republicans continues to grow.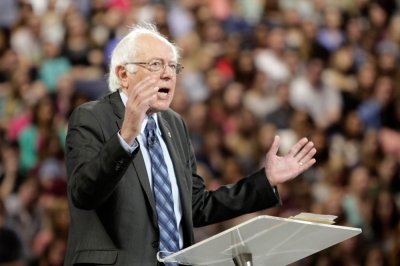 Cruz pointed to the fact that McCarthy dropping out of the race for Speaker of the U.S. House of Representatives is proof that the House should elect a speaker committed to conservative principles.
"I hope the next speaker will listen to the voters, and stop behaving like an arm of the Democratic Party," Cruz told Boston radio host Jeff Kuhner following McCarthy's withdrawing his candidacy for the top post in the House.
"It was because the volcanic frustration with Washington had spilled over to a point because we're sick and tired of leadership that doesn't stand and fight [President] Obama on anything," Cruz added.
Cruz also emphasized this week that Trump would not be the nominee of the party and said he is the best positioned of the candidates to pick up his supporters once Trump drops out.
Meanwhile, Dr. Ben Carson, who has generally polled in second place behind GOP frontrunner Donald Trump, Tweeted out a

Was this article helpful?

Want more articles like this?

Help keep The Christian Post free for everyone by making a one-time donation today.

We're sorry to hear that.

Hope you'll give us another try and check out some other articles. Return to homepage.