Iowa Caucuses 2016 Results Update: Ted Cruz Wins in GOP Race, Hillary Clinton and Bernie Sanders in 'Virtual Tie'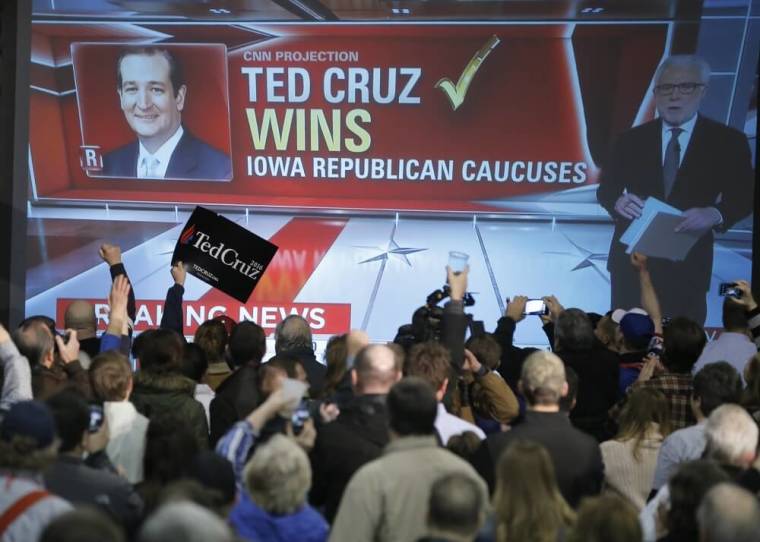 Republican Ted Cruz has defeated Donald Trump while Democrats Hillary Clinton and Bernie Sanders were locked in what Sanders called a "virtual tie" on Monday night in Iowa's presidential nominating contest, the first in the 2016 race for the White House.
Cruz, a conservative U.S. senator from Texas, shocked the billionaire businessman 28 percent to 24 percent after 99 percent of the precincts reported results in the Midwestern U.S. state. Marco Rubio also did extremely well and celebrated a night that could act as a springboard for his campaign in upcoming states, with 23 percent of the vote, leaving him marginally behind Donald Trump for second place.
Clinton, a former secretary of state, held a tiny lead of 49.8 percent compared to 49.6 percent for Sanders, a self-styled democratic socialist U.S. senator from Vermont, after 95 percent of the precincts had reported just after midnight.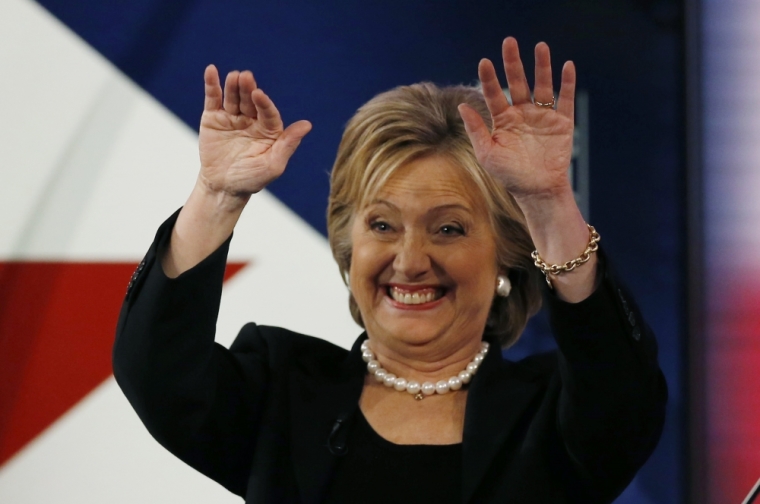 Iowans began choosing candidates at 7 p.m. CST (0100 GMT on Tuesday) in the first state-by-state battle to pick nominees for the Nov. 8 election to succeed President Barack Obama.
Republican voter turnout far exceeded the normal average from previous years. Long lines were reported at many caucus sites with many new voter registrations.
"They say the record crowds are good for us so we'll see what happens," Trump said earlier, acknowledging he was "a little bit" nervous.
A Cruz win has upset momentum for Trump, who has led in national polls for the Republican nomination for months.
"We can and we will get back to the founding principles that made America great," Cruz said on Twitter.
Iowa has held the first nominating contests, called caucuses, since the early 1970s, giving it extra weight in the U.S. electoral process that can translate into momentum for winning candidates. The caucuses are voter gatherings that take place in 1,100 schools, churches and other public locations across the Midwestern state.
The 2016 election is shaping up to be the year of angry voters as disgruntled Americans worry about issues such as immigration, terrorism, income inequality and healthcare, fuelling the campaigns of Trump, Sanders and Cruz.
On the Republican side, opinion polls predicted foreign policy hawk Marco Rubio, a U.S. senator from Florida, would win third place in Iowa and stake a claim as the best hope for the party's mainstream. He exceeded expectations and gave a celebratory speech to his supporters in Des Moines after it was clear how well he had done.
For the Democrats, Clinton needs a win in Iowa to prevent a potential two-state opening losing streak that would raise fresh questions about a candidate who was considered the clear front-runner just two months ago. Sanders is leading in polls in New Hampshire, the next state to hold a nominating contest.
Clinton began her day at her campaign's south Des Moines field office, where she served roughly 60 volunteers donuts and coffee. An extensive ground operation, much like Obama's as a candidate, has been cited as one of her advantages.
A former U.S. senator and first lady, Clinton often touts her years of experience in politics, and says she will defend much of Obama's legacy. Sanders has attacked from the left and promised to do more than Clinton to help American workers.
Clinton, who lost Iowa in 2008 and went on to lose a protracted primary battle to Obama, told ABC's "Good Morning America" programme that it would be different this time, adding, "I think I'm a better candidate."
Sanders said he was pleased with his performance.
"We're very proud of the campaign we ran," he told CNN.