Iowa Legislature Passes Strictest in Nation Abortion Bill, Would Ban When Heartbeat Detected
Iowa Legislature Passes Strictest in Nation Abortion Bill, Would Ban When Heartbeat Detected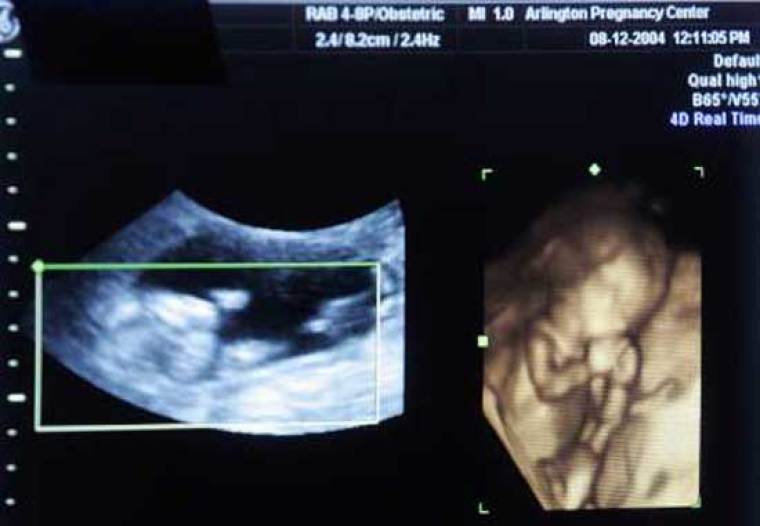 Iowa is on the verge of passing the strictest abortion ban in the United States, outlawing the procedure when a fetal heartbeat is detected, though some pro-life groups have said that they are disappointed that exceptions were allowed for cases of rape and incest.
Reuters reported on Wednesday that Iowa's senate passed the House of Representatives-approved bill by a 29-17 vote, leaving the legislation at the hands of Republican Governor Kim Reynolds. The bill passed the Iowa House Tuesday, 51-46.
Although Iowa already has a ban on most abortions after 20 weeks, Senate File 359 looks to forbid doctors from performing the procedure after a fetal heartbeat is detected, which can come six weeks into a pregnancy.
Although Reynolds has not yet said if she will sign the bill, she is known for holding pro-life positions.
Republican state Senator Rick Bertrand of Sioux City revealed that the bill is "100 percent" aimed at challenging the 1973 Supreme Court decision on Roe v. Wade, which legalized abortion nationwide.
Iowa Right to Life reacted to the development by stating on Facebook that it and the Coalition of Pro-Life Leaders are "very appreciative of the hard work and time that the House and Senate leadership teams and a handful of pro-life champions in each chamber have spent continuing to work on this heartbeat bill."
The groups celebrated the important step toward "recognizing the sanctity of life and protecting the lives of innocent and unborn babies," but at the same time, pointed out than an amended House version of the bill added in exceptions allowing abortions in the cases of rape, incest and congenital abnormalities.
IRL and CoPLL said that they were "saddened" by the exceptions.
"We believe that ALL lives are valuable and need to be protected and supported ... and we will continue to work towards achieving that goal. That little girl in the womb ... 'She's a Baby' ... irrespective of the conditions of her conception, etc," the statement argued.
"Nonetheless, we recognize that the House was simply not going to be able to pass the bill without adding these exceptions and, thus, we needed to support their ongoing efforts."
Opponents to the bill, including the Planned Parenthood of the Heartland, have meanwhile described the effort as an "intentionally unconstitutional ban on 99 percent of safe, legal abortion, designed to challenge Roe v. Wade."
"The bill weaponizes fetal heartbeat, which is by all accounts an arbitrary standard that bans abortion long before the point of fetal viability," spokeswoman Becca Lee argued.
IRL pointed out that even if Reynolds signs the bill into law in Iowa, it is expected that it will be challenged in court "almost immediately."
The pro-life group vowed that it "will not rest until we have achieved legal protection for ALL of the innocent, unborn children who lose their life through abortion every year both in Iowa and nationally."