iPad Mini 5 Latest News and Rumors: Tablet Coming Early Next Year? Release Date, Specs, Price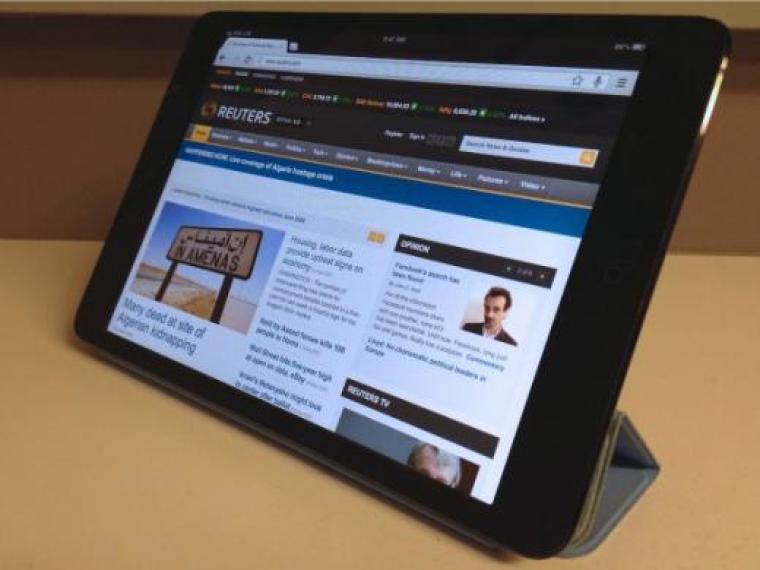 Many Apple fans expected that the iPad Mini 5 will be announced during the September event. Unfortunately, only two products were announced during that event: the Apple Watch 2 and the iPhone 7.
One of the reasons why many speculated the iPad Mini 5 will be launched on September was because last year, the iPad Mini 4 was launched on the same month. Now, the latest rumors suggest that the iPad Mini 5 will be launched on March 2017.
Specs
According to PC-Tablet, the iPad Mini 5 will have pressure sensitive 3D touch technology. It will also have a 7.9" retina display, 3 GB RAM and 32GB storage. This internal storage is expandable by up to 256 GB.
The Apple tablet is also rumored to have an A9 processor with 12-core 7th gen PowerVR graphics.
The iPad Mini 5 is expected to be thinner than the previous models, although it will look similar. The previous iPads are 6.1 mm thick, but this latest installment will just be 5 mm thick. Having a thinner body means smaller batteries as well, although the device is expected to perform just as well as its predecessors in terms of battery life.
Specifically, a 5124 mAh battery will be used. Moreover, the front camera will be 1.2 MP while the rear camera will be 8 MP.
Apple iPad Mini 5 is also rumored to be using the same type of aluminum on its build as the one used on the iPhone 6S plus and iPhone 6S.
Although not the most popular change in the iPhone 7, the iPad Mini 5 might also get rid of the 3.5 mm headphone jack. This makes the device dust and water-resistant.
New Name
According to University Herald, Ming Chi Kuo, KGI Security analyst, said that an iPad Pro with a 10.5 inch display could be launched by the Cupertino-based company.
Also, recent rumors regarding the retina display that might be used for the iPad Mini 5 suggest that the screen might actually be larger than the previously mentioned 7.9". In fact, the new screen might be 9.7". Even so, this is smaller than the 10.5" display of the alleged iPad Pro.
As such, some experts are speculating that the much anticipated Mini 5 may have a new name: the iPad Mini Pro.
Price
Apple's iPad Mini 5 is rumored to come in two versions. The first one is a Wi-Fi only model with 32 GB storage, and is said to be sold at a starting price of $420. The other version is a Wi-Fi plus 4G model with 128 GB storage, and is $760 worth.