Iranian Christian Convert Arrested, Believers Told They'll Be Beaten to Death for Faith in Jesus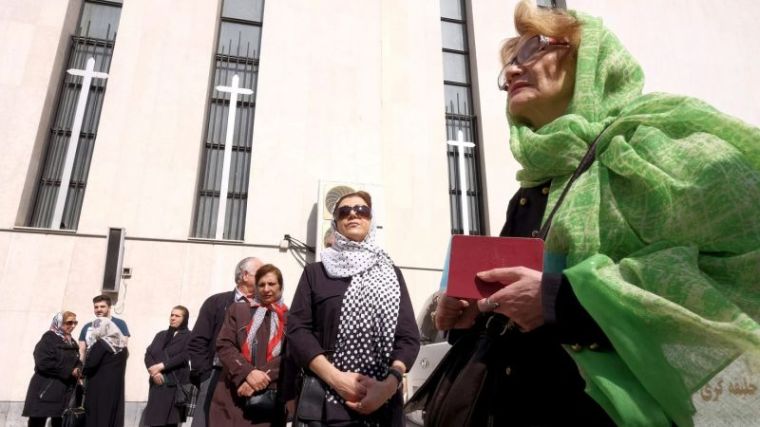 A growing number of Christian converts have been arrested by the Iranian government and warned that they'll either be forced to leave the country or be beaten to death for their faith in Jesus Christ.
Mohabat News reported on Monday that Abdol-Ali Pourmand, a member of the Payam-e Aramesh (Message of Peace) house church in Dezful, was arrested last week after security officials raided his house and found Bibles and Christian CDs.
The Christian convert, who has been transferred to the city of Ahwaz, has been allowed to make a short phone call to his family, sharing that he has been told that he will not be held long.
Concern for Christians in Iran continues to grow after recent arrests of three other believers in Dezful.
"Mohabat News has obtained confirmed reports of them being beaten in prison and threatened that if they don't renounce their faith in Christ and turn away from their Christian faith they will be forced to leave the country or be beaten to death," the article noted.
Mohammad Ali Torabi, also a member of the Message of Peace church, was arrested at his work place on Oct. 10. Like Pourmand, he has also been told that he will be released soon, but still remains in custody.
The Iranian regime has denied it's persecuting Christians despite numerous reports of arrests, harassment and heavy sentences in the past few years and decades, targeting Farsi-speaking believers in particular.
The Iranian government does not allow for house churches to operate, and continues to carry out home invasions, accusing members of inciting anti-government and "national security" activities.
In August, the U.S. Commission on International Religious Freedom named Iran among the five worst-scoring countries when it comes to blasphemy laws that protect the state religion of Islam but discriminate against minorities.
"Advocates for blasphemy laws may argue that they are needed in order to protect religious freedom, but these laws do no such thing. Blasphemy laws are wrong in principle, and they often invite abuse and lead to assaults, murders, and mob attacks. Wherever they exist, they should be repealed," USCIRF Chairman Daniel Mark said at the time.
Some leading Islamic seminary officials, such as Ayatollah Alavi Boroujerdi, have pointed to "accurate reports indicating that the youth are becoming Christians in Qom and attending house churches."
Clerics have raised the alarm over the number of Iranian youths becoming Christians, and have blamed "foreign influence" for the conversions.
"The Islamic government of Iran dedicates massive budgets to the support of Islamic organizations that promote Islam among the youth within and without Iran's borders. Such efforts to attract Iranian youth is much more noticeable in Islamic cities such as Mashhad and Qom," Mohabat News said in a previous report.
"Regardless of such efforts, Iranian youth seem to become increasingly distant from Islam, which is a cause of great concern for the Iranian Islamic government."