Iranian General: Iran to Take 'Direct Action' Against ISIS If Militants Attack Baghdad or Shiite Holy Sites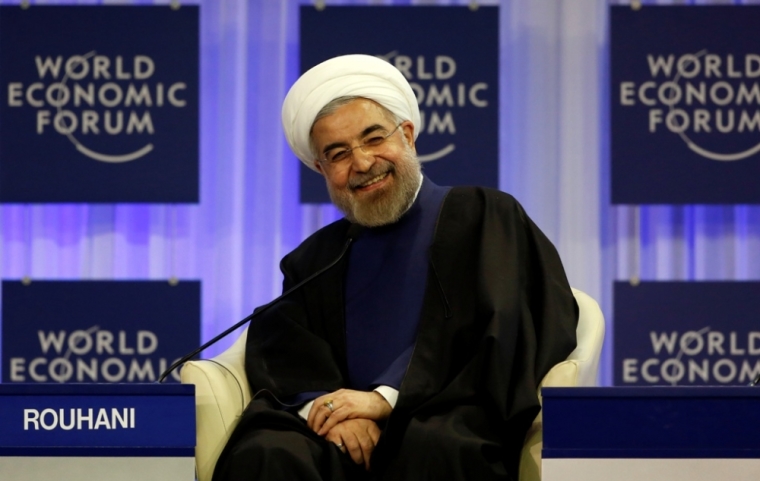 An Iranian senior military official has warned that Iran might take "direct action" against the Islamic State terrorist organization if ISIS militants attack Baghdad or any other sacred sites hosting Shiite holy shrines.
Brigadier General of the Iranian Armed Forces Mohammad Baqeri told reporters on Saturday that the Islamic Republic of Iran will act to protect Iraq's capital city and other towns with Shiite holy sites from possible destruction or occupation by Sunni ISIS militants, who have already seized large swaths of territory throughout Iraq and Syria.
"Baghdad, the holy shrines and the shines of Shiite imams are surely all among the Islamic Republic's red lines," Baqeri stated. "The Islamic Republic will take direct action [if they are attacked]."
Although Baqeri did not provide exact details to what the "direct action" would entail, he did say that Iran would provide Iraqi forces "support and provide them with the necessary training to confront any danger.
Additionally, Baqeri left open the possibility that Iran could, at some point, send combat troops to Iraq to fight ISIS militants.
Baqeri's statement echoes a similar comment that was made by Iranian President Hassan Rouhani back in September. In an interview with NBC News, Rouhani said that Baghdad, along with the holy sites of Karbala and Najaf, are considered "red lines" and the Islamic Republic of Iran will use "any possible means" to help protect those sites from falling under the control of the Islamic State.
"When we say red line, we mean the red line," Rouhani asserted. "It means we will not allow Baghdad or religious sites such as Karbala or Najaf be occupied by the terrorists."
Although the Iranian military is not currently directly involved in combating ISIS terrorists in Iraq, Iranian influences have played a large role in helping Iraqi forces defend against Islamic State advances in Iraq.
According to The Daily Mail, Iranian general Ghasem Soleimani, the Iranian Revolutionary Guard Corps and the Iran-backed Hezbollah militia group have all played key roles in helping Iraqi forces claim a major military victory in late October when they forced ISIS militants out of control in the town of Jurf al-Shakher, which is located about 37 miles southwest of Baghdad.
Gen. Soleimani, Hezbollah and other Shiite militias are additionally responsible for helping rid of ISIS militants in the Baghdad metropolitan area by forcing them out of many other villages that neighbor the capital city.
Iran has also provided fighter pilots to fly and assist Iraqi ground troops, while the Iranian Revolutionary Guard Corps and Hezbollah have both provided tactical advisers to guide the Iraqi forces.
Despite the fact that Iraqi forces need the extra help to defeat the Islamic State, Phillip Smyth of the Washington Institute for Near East Policy told WND that Iranian involvement in the conflict will make many of the United States' Sunni Muslim allies in the region uneasy.
"When you start seeing Iranian aircraft, [Iranian Revolutionary Guard Corps] forces on the ground, Iranian advisers training the Iraqi military, it could easily devolve into a regional conflagration," Smyth said. "It's not like Riyadh (Saudi Arabian capital) wants to back ISIS, but what are they going to do when they see a mobilization like this, and no other outside force to quell it.
"Both [Iran and ISIS] are bad for American policy and American interests in the region," Smyth added.
Although Rouhani said that Iran will use "any possible means" to defend the holy sites, he would not support a decision by the United States to once again send combat troops to the region and further criticized the U.S.-led coalition air strikes.
"When American forces were in Iraq, there were terrorist explosions every day," Rouhani said. "They failed to take back Fallujah with their numerous forces. How can they do the same now with a small number of forces?"