Iraqi Christians Abandoning Region Due to Harassment From Various Bodies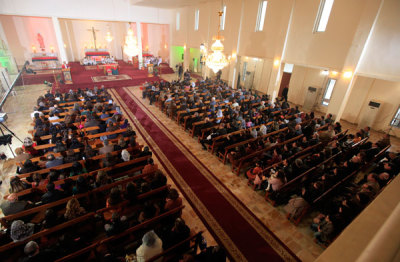 A Christian leader has stated that Iraqi Christians are deserting the region due to harassment from numerous bodies in the Middle East country.
Archbishop Mar Youhanna Boutros Moshe of Mosul for Syriac Catholics said the reasons for the migration of Iraqi Christians include their exposure to harassment by many bodies, security instability and a lack of job opportunities.
"In our meetings with organizations and relevant agencies, we always call for providing employment opportunities for our youth. We also encourage investment projects by Christian businessmen from inside and outside Iraq in areas with a Christian majority to help Christians stay in their homeland," Archbishop Moshe told MCN.
Archbishop Moshe noted that in meetings and sermons, he always calls on Christians in Iraq to cling to their land and not to immigrate.
"This is the blessed land of our fathers and grandfathers, so people should not abandon it, but remain firmly settled here."