Iraqi Christians Prepare for First Easter Since Liberation From ISIS: 'There Will Be Life Again'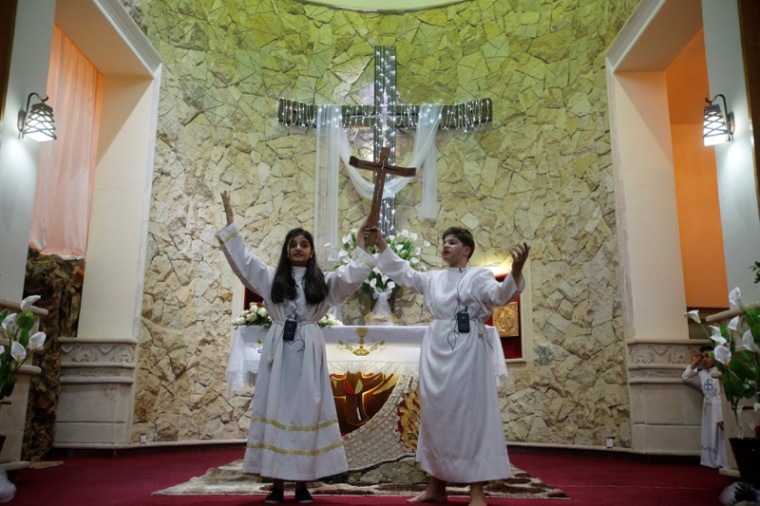 For the first time since the Islamic State terrorist group drove thousands of Christians from Iraq's Nineveh Plains, the village of Qaraqosh is preparing to celebrate Easter as believers slowly return to their hometown.
Open Doors, a Christian ministry that operates in over 60 countries worldwide, shares the story of Anis Behnam, a 58-year-old university teacher who was among those forced to flee the predominantly Christian town four years ago.
The Christian man told Open Doors that Sunday will be the first time since moving back that he will again celebrate Easter in Qaraqosh — once the biggest Christian town in Iraq — symbolizing hope and rebirth.
"Easter is a message to humanity, a message of new life," he said. "After torture, after hardships, after tough conditions, there will be life again. This is the main thing that we expect from Easter."
"Our Lord has risen. This gives all of us great hope, and we try to be just like Him: living a new life with Jesus Christ," he continued. "I cannot think of myself living elsewhere. I tried to do that, and I failed. So this the only place where I would like to be — just to stay here forever, to be useful in my community."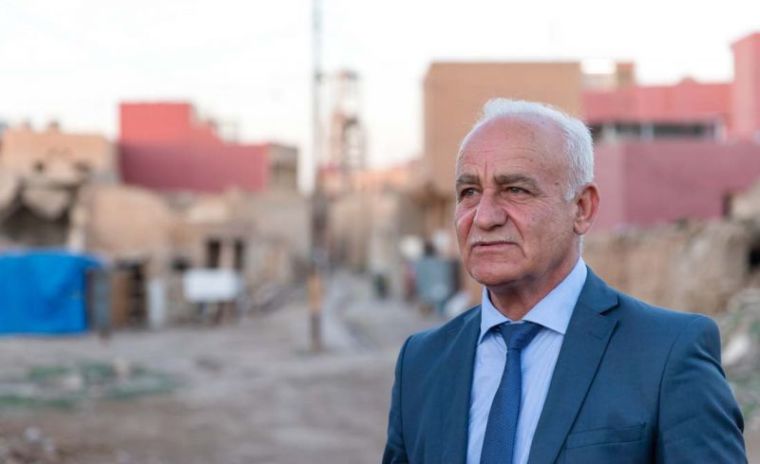 In 2014, IS jihadis forced Christians and other religious minorities in the region to choose either to convert to Islam, pay a hefty tax to keep their faith, or be killed. Now that Mosul and the surrounding Nineveh Plains have been liberated, Christians are slowly rebuilding their homes — and are determined to remain in their homeland.
"Before ISIS, we were here in Qaraqosh with 50,000 Christians. But only 25,000 have returned. However, even if there were only 1,000 Christians left, we would stay here," Anis said while standing in the middle of the rubble of houses that IS militants looted and destroyed. "I want to stay here. Forever."
"This is the old part of the town. It has been neglected for three years because of ISIS. Most of the houses here came down — burnt or destroyed. Now, people are just trying to rebuild their homes," he said. "This is the place where I spent most my life. I've been brought up here, and I love it. That is why I am here again."
Anis asked Christians worldwide to pray for the emotional, physical, and spiritual support of believers attempting to rebuild their lives after experiencing unspeakable horrors at the hands of the jihadist group.
"Pray with us, that we can stay safe and sound in our country," he said. "Please, support us spiritually. No more, no less. You now are aware of the fact that there are Christians here who are tormented. But we want to survive. So please give us [emotional and spiritual] support so that we're able to stand firm in Iraq."
"Just pray for us to be protected," he said. "To be sound and safe in our country from now on."
Faith-based humanitarian groups, such as Knights of Columbus and Aid to the Church in Need, as well as smaller organizations, have been instrumental in providing support to returning believers.
Previously, Open Doors announced that at least 678 homes have been restored in the Nineveh Plains because of their and their partners' efforts, 286 of which were rebuild in Qaraqosh alone.
"But as the Lord told His people through the prophet Isaiah, God is doing a 'new thing' in Qaraqosh, Iraq's largest Christian city," an Open Doors report states. "Shops and restaurants are open, children go to school, busloads full of students head to Mosul daily for their studies at Mosul University, and increasing numbers of Christians are returning to the Assyrian city more commonly known as Baghdeda."
Additionally, Open Doors and its partners have helped to support the restoration of a total of 392 houses throughout the rest of the Nineveh Plains, resulting in a "new hope for almost 700 families."
Similarly, after Vice President Mike Pence's announcement last October that the United States government would provide direct aid to persecuted Iraqi Christians struggling to rebuild following the liberation of the Nineveh Plains, the Trump administration has taken concrete steps to follow through on its promises.
In January, the administration also announced that it is accepting proposals by private organizations on the ground in Iraq to receive direct assistance from the U.S. government to rebuild the ancestral homelands of Christians and other minorities destroyed by the jihadi death cult.
According to a statement sent out by the U.S. Agency for International Development, the agency has ensured that $55 million of its $75 million payment to the U.N. Development Program Funding Facility for Stabilization in Iraq "will address the needs of vulnerable religious and ethnic minority communities" in the Nineveh Province.
USAID has been granted more oversight to ensure that the U.N. funding marked for minorities is spent effectively.