Western Aid Not Reaching Christians in Iraq, Middle East, Persecution Watchdog Says (Interview)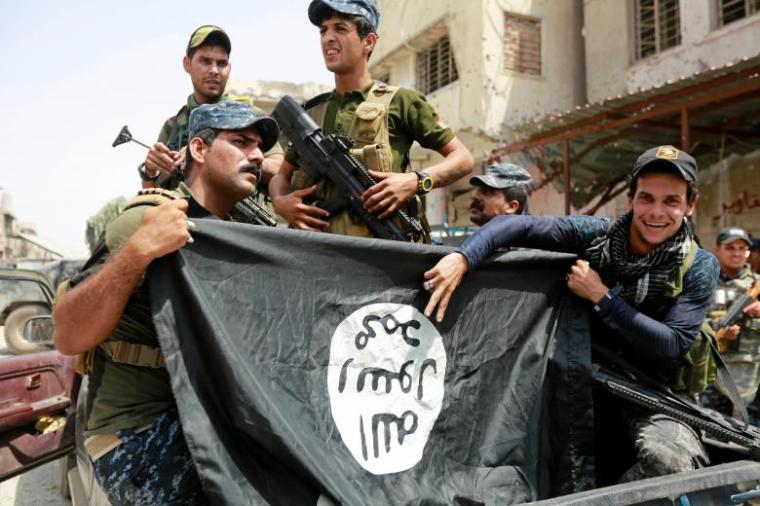 Christians in Iraq have been unable to celebrate the defeats of the Islamic State terror group for long, said a Christian worker who has been aiding the church there for more than 10 years, noting that they have received nothing but "lip service" in terms of actual help from Western countries.
William Hollander, who partners with persecution watchdog Open Doors to support churches and persecuted Christians in Iraq and the region, told The Christian Post in a phone interview on Friday that broken promises and renewed threats are keeping the fate of the dwindling believers very much uncertain.
"They celebrated last year after Qaraqosh was liberated. People were very happy. But then they found out that the majority of the homes were destroyed, or needed a lot of repairs," Hollander said, noting that the celebrations turned into depression.
He noted that for the past three years, a number of Western countries have pledged to help the Christians in Iraq and the Middle East, who are greatly in need of aid to rebuild their homes. But so far, the Christian community has not received "anything."
"We don't see anything. It's not happening," Hollander said. "The big frustration for the Christians and everybody at the moment is that [they] are being betrayed by the political powers," and again are in a situation where they have to run to refugee camps.
His comments come just days after U.S. Vice President Mike Pence announced that the days of Christians receiving little to no help from the U.S. government to rebuild their ancient communities "are over."
In a speech at an In Defense of Christians dinner last week, Pence said that President Donald Trump has ordered the State Department to enable U.S. aid funding to go directly to faith-based organizations actively supporting Christians and other religious minorities displaced by the Islamic State.
Until now, all U.S. humanitarian and reconstruction aid funding for Iraq had to be funnelled through the United Nations and though the U.S. has given more than $1 billion in humanitarian aid and hundreds of millions in reconstruction aid, little has actually reached the Christian communities.
Only a handful of small organizations in Iraq are helping Christians rebuild their homes and supporting people to go back to school, according to Hollander. 
"One of the reasons we are on the ground," he said, is to oppose the persecution of Christians, and to support believers who have decided to stay in Iraq despite the big challenges.
While Christians began to return to their towns slowly in the summer, many have again been forced out, he noted.
"On one side, they are hopeful they can go back, and want to go back," he said. On the other hand, they can recognize big dangers, as "they can see that ISIS might be defeated, but the ideology isn't."
IS has been driven out of a number of important cities for Christians, including Qaraqosh in Iraq and most recently Raqqa in Syria. Despite this, a number of charities, such as Aid to the Church in Need, have warned that unless there are concrete actions taken by world leaders, Christians in the Middle East might continue disappearing.
Hundreds of Christian families returning to the Niveveh Plains have again been forced to flee their homes following battles between Kurdish Peshmerga forces and Iraqi soldiers earlier this month.
Hollander explained that such developments are a major setback, as aid groups have been encouraging people to come back, only for them to face renewed shelling and be forced to "run for their lives."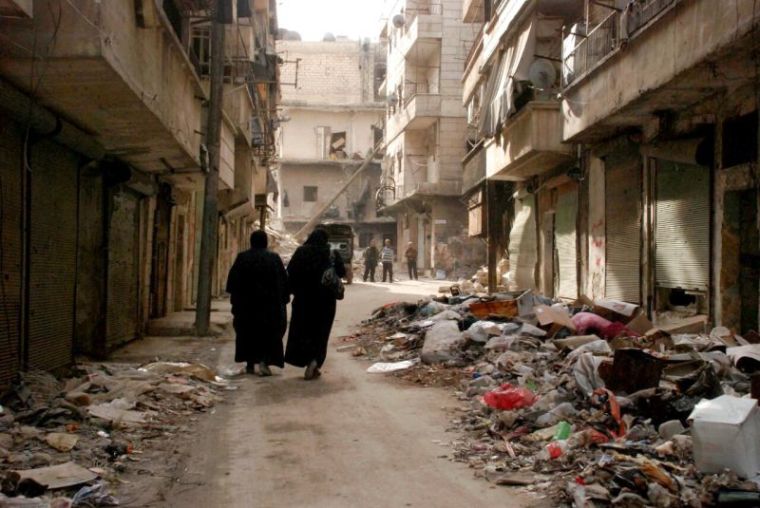 The Christian population in Iraq has declined significantly, he said, from roughly 1.5 million from 2003 to around 200,000 today. He said that the "exodus" has also occurred in Syria during its civil war, with a once 1.7 million Christian population dwindling down to somewhere between 700,000 and 800,000.
Christians and other minorities have suffered heavily at the hands of Islamic terrorism, and he said that he has heard many stories of believers kidnapped, tortured and killed.
Followers of Christ have been killed even after their families paid ransoms to jihadis, and he noted that he has spoken to entire groups of believers where every single family has had a member kidnapped or killed.
Though IS may be losing territory now, Hollander warned that the threat of radical attacks is far from over.
"They are afraid of sleeper cells, people are very concerned," he said, noting that "the crime rate is going up."
"People are very concerned about everything that is happening."
As The Daily Beast pointed out, local police and security service agencies have been tasked with rooting out ISIS sleeper cells but that is proving to be a very difficult task, with even authorities afraid of delivering justice due to fears of attacks.
Hollander said that despite everything they face, Christians are still 100 percent Iraqi citizens and are covered by the constitution of Iraq.
"So you should fight for your rights. You are on the same level (as other Iraqis)," he said, encouraing Christians there.
For those who want to help their brothers and sisters in Iraq, he first advised prayer.
"Prayer is a big thing. Many Christians have mentioned to us that for some unexplainable reason, they just feel that prayer has been supporting them," he stated.
Hollander also pointed to the Hope for the Middle East campaign, which has been calling for the global church to ensure that every person in the Middle East has a home, future and voice.
The major petition, which has already been signed by over 500,000 people from 142 countries, is aiming to reach one million signatures before it is presented before national governments and the United Nations in December 2017.
"It would be incredibly encouraging to get the one million signatures," he said.