IRS Paid $2.8 Million in Bonuses to Problem Employees; Over $1 Million Paid to Workers Who Didn't Pay Taxes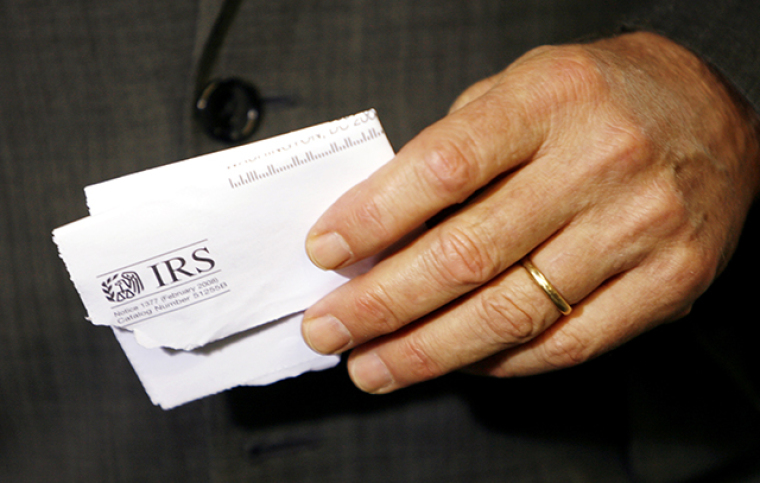 An Internal Revenue Service awards program designed to recognize and reward IRS employees for their performance is found to have award $2.8 million in bonuses to employees with disciplinary issues and more than $1 million of that amount was paid to tax delinquent employees.
An audit of the program conducted by the Treasury Inspector General for Tax Administration recently highlighted that the IRS does not consider tax compliance or misconduct when issuing bonuses, but noted that the agency is now taking steps to make this a requirement in future policy after presenting the findings of the audit.
"…Between Oct. 1, 2010 and Dec. 31, 2012, more than 2,800 employees with recent substantiated conduct issues resulting in disciplinary action received more than $2.8 million in monetary awards, more than 27,000 hours in time-off awards, and 175 quality step increases," noted the report.
"Among these, more than 1,100 IRS employees with substantiated federal tax compliance problems received more than $1 million in cash awards, more than 10,000 hours in time-off awards, and 69 quality step increases within a year after the IRS substantiated their tax compliance problem," it continued.
The report explained that the tax compliance and misconduct record of employees receiving bonuses is particularly important because they feature grounds for removing employees from the agency.
"The IRS Restructuring and Reform Act of 1998 does not specifically mention awards, but does make mandatory the removal of IRS employees who are found to have intentionally committed certain acts of misconduct, including willful failure to pay federal taxes," it noted. "Thus, while not specifically prohibited, providing awards to employees with conduct issues, especially those who fail to pay Federal taxes, appears to create a conflict with the IRS's charge of ensuring the integrity of the system of tax administration."
In a written response to the audit of the awards program noted in USA Today, IRS chief Human Capital Officer David Krieg said efforts are now being made to improve the bonus policy.
"We take seriously our unique role as this nation's tax administrator, and we will strive to implement a policy that protects the integrity of the tax administration system and the reputation of the service," he said.
He explained that the IRS has instituted a policy to take conduct into account when handing out bonuses to senior executives. Applying this standard to all of the agency's employees, however, would require negotiations with the National Treasury Employees Union.
Meanwhile, NTEU President Colleen Kelley said the union would examine any proposed changes to its contract for the "relatively small number of employees who may have had some overlap between a performance award review period and a conduct issue."
According to the report, the IRS awarded almost $92 million in cash and almost 520,000 hours of time off to 70,500 of its approximately 104,400 employees in fiscal year 2011. In fiscal year 2012, the agency awarded $86 million in cash and almost 490,000 hours of time off to 67,870 of its approximately 98,000 employees.
Non-payment of taxes by federal employees, according to USA Today, is a government-wide problem. The tax agency said 311,536 federal employees were tax delinquents in 2011, owing a collective $3.5 billion.