IRS Scandal a Priority for New House Oversight Committee Chair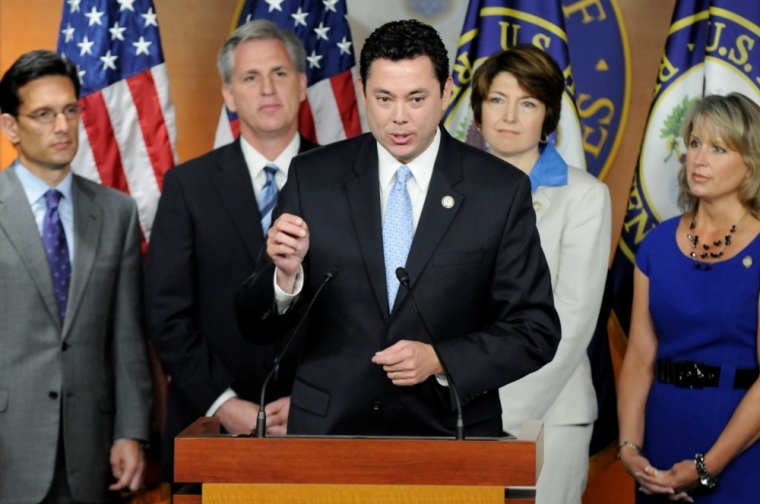 Rep. Jason Chaffetz, R-Utah, will focus on the IRS scandal as the House's new head executive watchdog. He was appointed as the next chairman of the House Oversight and Government Reform Committee on Tuesday.
Replacing the term-limited Rep. Darrell Issa, R-Calif., the 47-year-old Chaffetz will now chair the committee that has been a leading force behind the House investigation into the scandal involving the Internal Revenue Service's targeting of conservative and Christian groups.
"The faith placed in me by my colleagues today is a tremendous honor and privilege. I am fully committed to taking on difficult tasks that a chairmanship requires," Chaffetz said in a statement. "I have great respect for Chairman Darrell Issa and can't thank him enough for his many years of dedicated service leading the Oversight Committee. I thank him for the professional opportunities he has allowed me on the committee."
Chaffetz' appointment could spell continued trouble for the IRS. Fox News reported that Chaffetz "vowed" to make the probe into the IRS's practice of stalling 501(c) tax-exempt applications of conservative and religious political action groups the "centerpiece of his chairmanship."
Along with Issa's leadership, Chaffetz has been an influential part of the Committee's IRS investigation. In the Spring, Chaffetz called for an independent special prosecutor when the IRS announced that emails from IRS Director of Exempt Organizations Unit, Lois Lerner, had been lost in a 2011 hard drive and no backup copies were made to turn over for review.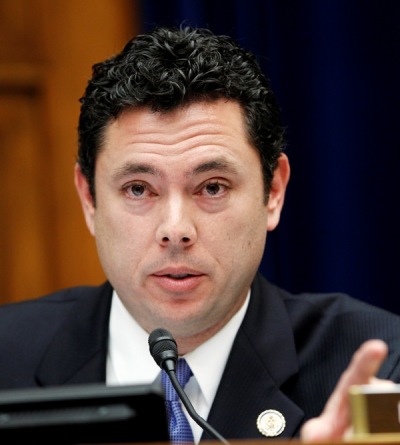 Chaffetz said he sees a pattern in the coincidental loss of evidence when it comes to federal agencies turning over documents when pressed in investigations.
"This is a recurring theme, from Fast and Furious, right down to Benghazi and now this IRS. It's the same basic drumbeat," Chaffetz told Sean Hannity earlier this year. "I think they are trying to play out the clock."
Numerous conservative political groups have accused the IRS of stalling their tax-exempt applications for political reasons. When a political action group does not receive tax-exempt status, potential donors can not be guaranteed that their donations will be eligible for tax write-offs. The IRS' stalling of the applications has cost groups thousands in donations and grants, while other groups have have not been able to survive. A communications director for a Texas-based conservative group told the Christian Post in October that the IRS's stalling cost his group $80,000 in donations and grants.
"The IRS, more than anybody else, cannot be a political organization. But is what it looks like it is has been like lately," Chaffetz told Fox News' Sunday Morning Futures with Maria Bartiromo in June.
In the past, Chaffetz has criticitzed other members of the committee, including ranking member Rep. Elijah Cummings, D-Md., who have claimed that the committee's IRS investigation should have already concluded.
Chaffetz also heads the House Oversight Committee's subcommittee on national security and has been critical of former Secretary of State Hillary Clinton's handling of the Sept. 11, 2012 terrorist attack on the US compound in Benghazi.
After it was reported in September that a former State Department official accused two of Clinton's top aides of hosting a document scrubbing session in the State Department's basement to separate damaging Benghazi files before they had to turn them in to the Accountability Review Board, Chaffetz outed the aids claiming that Clinton's chief of staff, Cheryl Mills, and Deputy chief of staff, Jake Sullivan, led the scrubbing session.
"The allegations are as serious as it gets, and it's something we have obviously followed up and pursued," Chaffetz told the Daily Signal. "I am 100 percent confident the Benghazi Select Committee is going to dive deep on that issue."
Although Chaffetz had three competitors to beat in order win the committee's chairmanship, he was picked instead of Reps. Jim Jordan, R-Ohio, John Mica, R-Fla., and Mike Turner, R-Ohio.
The House Ways and Means Committee, which is also involved in the IRS investigation, will also have a new chair as Rep. Paul Ryan, R-Wis., was appointed as the committee's chairman on Tuesday.
In a statement, Ryan said his committee will work to "hold the IRS accountable."