IRS to Pay $50,000 to National Organization for Marriage for Leaking Confidential Information to Human Rights Campaign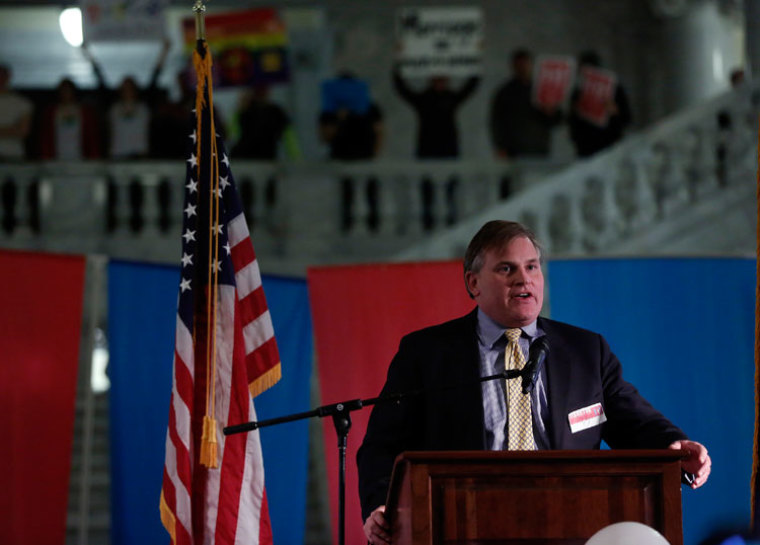 The Internal Revenue Service will pay $50,000 to the National Organization for Marriage due to the leaking of its confidential tax documents to the Human Rights Campaign.
The judgment means that the IRS has now admitted that it was the source of the confidential information, John Eastman, chairman of NOM and part of the legal team that brought the suit, explained in a Tuesday phone interview with The Christian Post.
In 2012, HRC published confidential tax documents listing 2008 NOM donors.
The two groups are political opponents. HRC supports redefining marriage to include same-sex couples while NOM supports the traditional definition of marriage.
The list included former Massachusetts Governor Mitt Romney, who, it was clear at the time, would become the Republican presidential nominee. Several liberal news sites, such as The Huffington Post, republished the list.
After the list was published, Joe Solmonese left his position as president of HRC to become national co-chairman of President Barack Obama's re-election campaign. In that new position, he criticized Romney for donating to NOM's defense of marriage efforts. Romney, he argued, helped fund "a hate-filled campaign."
Someone at the IRS gave the confidential documents to Matthew Meisel, a gay rights activist, the lawsuit revealed through emails between Meisel and a colleague. When asked to testify, Meisel invoked his Fifth Amendment right to not incriminate himself and refused to reveal who at the IRS provided him with the documents.
While admitting guilt, the IRS claims the release of the documents was an inadvertent mistake because it failed to redact the confidential information. This story, though, is inconsistent with the Meisel emails in which he claimed to know a "conduit" within the IRS to obtain the information, Eastman said.
NOM has asked the Department of Justice to offer immunity to Meisel so that he can reveal his source within the IRS without fear of prosecution. Justice has said it will neither pursue prosecution of nor offer immunity to Meisel.
NOM will be looking into how to proceed with future cases, Eastman added. There are other potential civil actions that NOM could pursue, including suing Meisel, HRC or The Huffington Post.
While HRC quickly removed the confidential information from its website after NOM informed HRC the documents were confidential, the documents are still available at The Huffington Post. Under federal law, it is a felony to publish tax documents that are known to be confidential.