Is Christian Decline in America Due to 'Fewer Incognito Atheists,' Like Russell Moore Said? CP Asked Pew Research for the Answer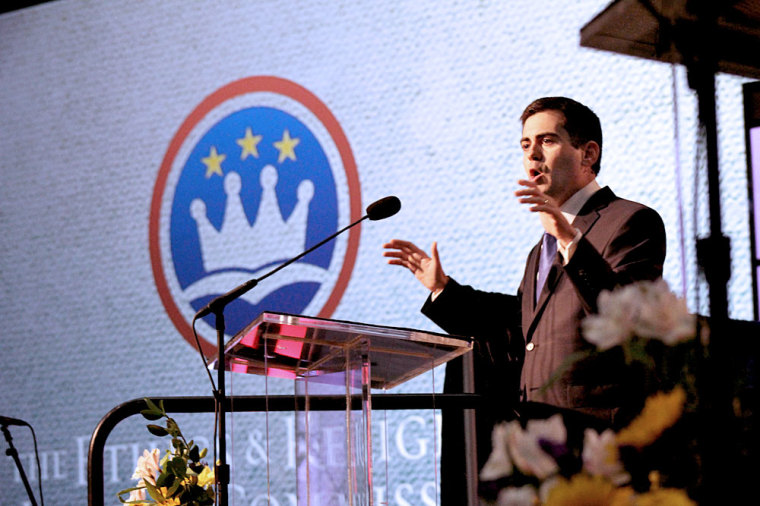 The decline in Americans who identify as Christian shown by a new Pew report is mostly due to those with weak church ties no longer identifying as Christian, Russell Moore, president of the Southern Baptist Ethics & Religious Liberty Commission, recently wrote. Was he correct? The Christian Post contacted Pew Research Center to find out.
The report, released Tuesday, found that Americans who identify as Christian fell from 78 percent to 71 percent of the U.S. population between 2007 and 2014. In the same period, the religiously unaffiliated increased six percentage points, from 16 to 22 percent.
(Note: the report found that the evangelical Protestant tradition, to which Moore belongs, did not see the same decline as Christians as a whole. The number of Evangelicals likely grew overall and declined by about 1 percentage point as a share of the population, which is within the 1.3 percentage point margin of error for Evangelicals in the sample.)
Moore said the report was good news, because it meant fewer people were identifying as Christian for cultural reasons, "fewer incognito atheists," rather than Christian-identifiers being those committed to their church.
"Bible Belt near-Christianity is teetering. I say let it fall. For much of the 20th century, especially in the South and parts of the Midwest, one had to at least claim to be a Christian to be "normal." During the Cold War, that meant distinguishing oneself from atheistic Communism. At other times, it has meant seeing churchgoing as a way to be seen as a good parent, a good neighbor, and a regular person. It took courage to be an atheist, because explicit unbelief meant social marginalization. Rising rates of secularization, along with individualism, means that those days are over — and good riddance to them," he wrote.
In an email interview with CP, Gregory Smith, associate director of research at Pew Research Center, said that the part of the report that would answer that question has not been published yet, but previous research conducted by Pew showed that the decline is indeed partly due to weak identifiers no longer calling themselves "Christian."
"In our 2012 report titled 'Nones' on the Rise, we showed that part of the reason that the ranks of the unaffiliated have grown in recent years is that Americans who are not particularly religious increasingly describe themselves as atheist, agnostic or 'nothing in particular,'" Smith said.
In same period, the 2012 report showed there was little change in attendance at religious services, suggesting that the number of those going to church did not change much. Simultaneously, the share of those who say they have no religious affiliation and rarely or never go to church saw a "huge growth," he explained.
Smith cautioned, however, that the decline in weak Christian-identifiers might not explain all of the overall decline in Christian identifiers, because "the religious 'nones' aren't just growing — they're also becoming more secular as they grow."
The next Pew report based upon the study will be published later this year. It will look closer at religious beliefs and practices and "will have much more to say on the subject," Smith added. The Christian Post will cover that report when it is released.