Is Donald Trump a Secret Russian Agent?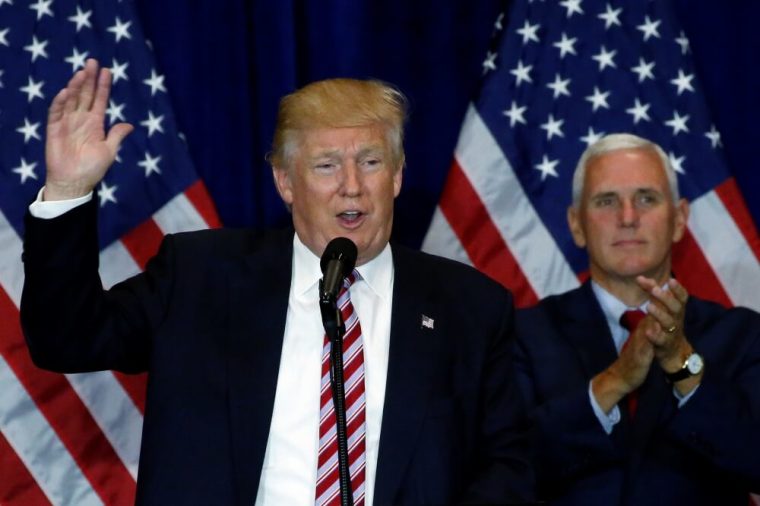 Republican presidential nominee Donald Trump is garnering controversy over his recent comments calling upon Russia to find and release Democratic opponent Hillary Clinton's deleted emails.
Right before the Democratic National Convention, Wikileaks released emails it took from Democrat leadership, which among other things showed party officials discussing ways to guarantee a Clinton victory in the primary season.
"Russia, if you're listening, I hope you're able to find the 30,000 emails that are missing," stated Trump at a news conference held earlier this week. "I think you will probably be rewarded mightily by our press."
The comment spurred outrage from many, including a statement by vice presidential running mate Mike Pence who distanced himself from Trump's apparent call to hack.
"The FBI will get to the bottom of who is behind the hacking. If it is Russia and they are interfering in our elections, I can assure you both parties and the United States government will ensure there are serious consequences," stated Pence.
The 'Siberian Candidate'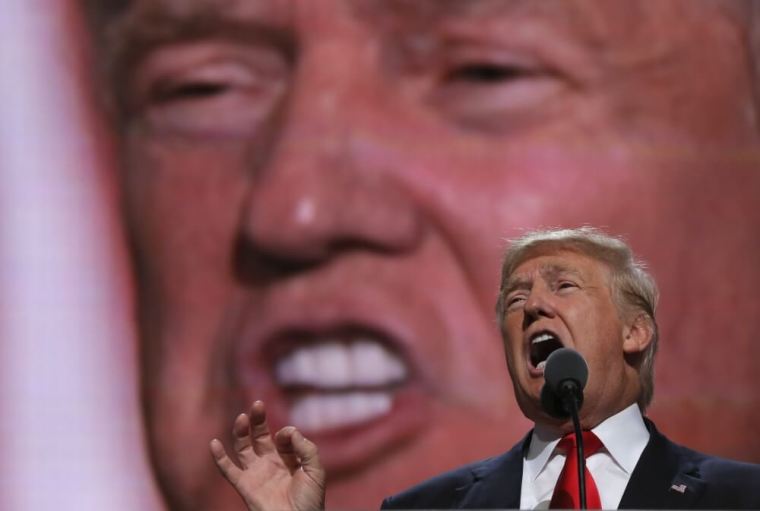 Trump's comment on wanting Russia to find more evidence of the Clinton and the DNC's wrongdoing stoked claims by some that The Donald is a puppet of Vladimir Putin.
"Vladimir Putin has a plan for destroying the West — and that plan looks a lot like Donald Trump," argued a column published by Slate.
"Putin runs stealth efforts on behalf of politicians who rail against the European Union and want to push away from NATO. He's been a patron of Golden Dawn in Greece, Ataka in Bulgaria, and Jobbik in Hungary … Donald Trump is like the Kremlin's favored candidates, only more so."
Liberal economist Paul Krugman wrote a New York Times opinion column calling Trump "the Siberian Candidate," alluding to the famous novel/movie "The Manchurian Candidate," in which a presidential hopeful runs who, while pro-American on the surface, is actually an avowed Communist.
"I am … talking about indications that Mr. Trump would, in office, actually follow a pro-Putin foreign policy, at the expense of America's allies and her own self-interest," wrote Krugman.
"But what we're now seeing from Mr. Trump and his associates goes beyond emulation, and is starting to look like subservience."
A Disputed Involvement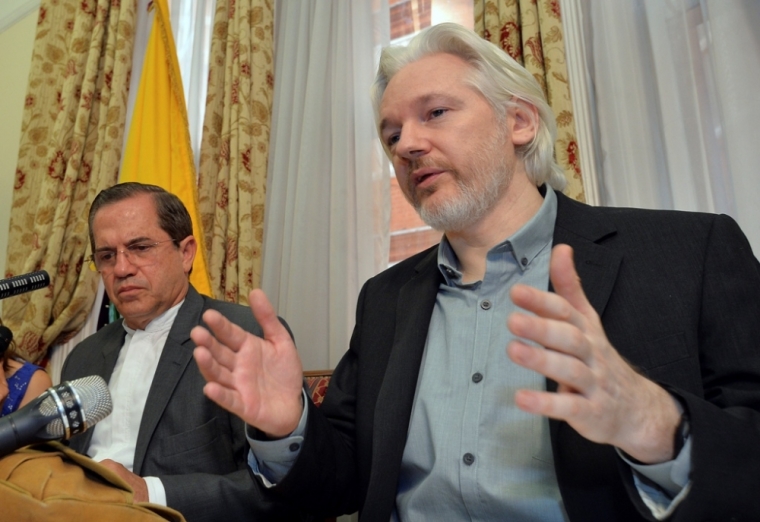 Since Wikileaks released the approximately 20,000 DNC emails, the Democratic Party has experienced much backlash from without and within.
Supporters of Vermont Senator Bernie Sanders have expressed outrage over the apparent favoritism party officials had for Clinton.
This has contributed to fierce protests by pro-Sanders delegates and attendees, including the jeering of some speakers and a walkout following the delegate rollcall.
On Tuesday, The New York Times reported that American intelligence agencies had "high confidence" that the theft of DNC emails emanated from the Russian government.
"The assessment by the intelligence community of Russian involvement in the D.N.C. hacking, … largely echoes the findings of private cybersecurity firms that have examined the electronic fingerprints left by the intruders," reported the Times.
"Mrs. Clinton's campaign has suggested that Mr. Putin was trying to even the score after the former secretary of state denounced a 2011 Russian election as filled with fraud."
However, Wikileaks' Julian Assange, who has declared his opposition to Clinton becoming president, denied any such link.
In an interview with NBC News on Monday, Assange stated that "there is no proof whatsoever" that his website got the emails from Russia.
"Assange said Monday that DNC servers have been riddled with security holes for years and that many sets of documents from multiple sources are now in public hands," noted NBC.
"In any event, the provenance of the documents is irrelevant, Assange contended. What commentators should be focusing on is what the documents say about Clinton, Bernie Sanders and the Democratic Party."
To Russia With Love?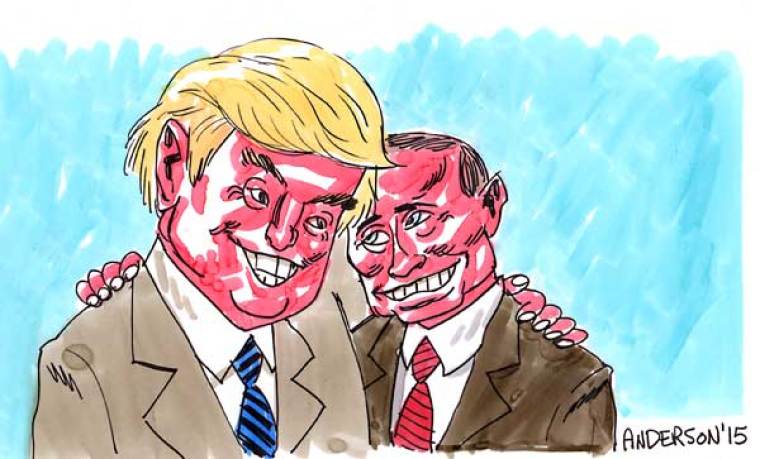 As critics have noted, Trump is on the record having said many positive things about the current Russian government and its president, Vladimir Putin.
"In 2007, he praised Putin for 'rebuilding Russia.' A year later he added, 'He does his work well. Much better than our Bush,'" noted Slate.
"When Putin ripped American exceptionalism in a New York Times op-ed in 2013, Trump called it 'a masterpiece.' Despite ample evidence, Trump denies that Putin has assassinated his opponents: 'In all fairness to Putin, you're saying he killed people. I haven't seen that.'"
In a Wednesday piece for Vox, Zack Beauchamp observed that Trump's criticism of NATO falls in step with the anti-NATO sentiment of Putin.
"If Trump put his ideas into practice and actually renounced commitments that didn't do what he wanted, it would destroy NATO. The alliance depends entirely on an ironclad guarantee on behalf of all allies to defend any one of them — that is literally what it does. If the US won't do that, then NATO is effectively dead letter," explained Beauchamp.
"This is music to Putin's ears. He sees the NATO alliance (correctly!) as a major bulwark against Russian expansionism in eastern Europe, and would be thrilled if it fractured. That would make it far easier to install friendly dictators in small nearby countries, like Estonia, or even annex them entirely."
Still, together these facts do not mean that Trump and Putin are actively in cahoots. And the "Siberian Candidate" theory is far-fetched. But it does point to the fact that they share common interests.
As Beauchamp points out, whether Russia is actively supporting Trump's candidacy is unknowable, but what we do know is 1) Russia is interfering in the U.S. election in a way that helps Trump, and 2) Trump's foreign policy views align well with Putin's goals.