Is God Using #MeToo Fallout to Upend the Sexual Revolution?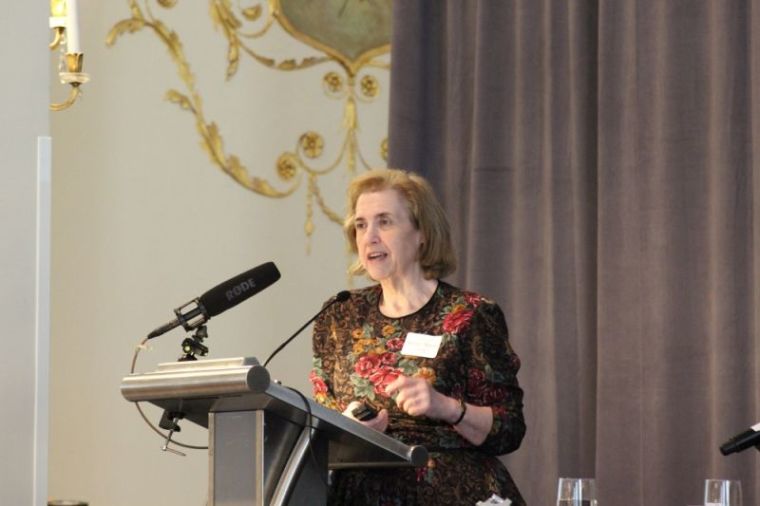 WASHINGTON — The #MeToo movement is bringing about a radical reconsideration of the sexual revolution and its implications, according to leading female Christian scholars. 
Hundreds of women attended an event jointly presented by the Washington-based Catholic Women's Forum of the Ethics & Public Policy Center and the Center for Ethics and Culture of Notre Dame on Thursday where several female professionals surveyed the cultural landscape five decades after the start of the sexual revolution.
The panelists and speakers explored the breadth of medical, psychological, mental, and other physical and spiritual harms that have plagued women in particular. And despite all the carnage that has come about since the '60s, some suggest a "rebirth" of God's design for sex is possible since "truth wins" in the end, they maintain.
"The #MeToo movement has forced us to confront the reality that when it comes to sexual politics, women remain very much at risk," said Suzanne Hollman, an academic dean and program director of a doctoral program in clinical psychology at the Institute for the Psychological Sciences at Divine Mercy University.
"The sexual revolution over promised a landscape that would allow women to experience 'no strings attached,' sex without physical or emotional risk," Hollman said. "It is possible that women now feel more pressure to appear free, emotionally unaffected and to consent even when not entirely comfortable."
Yet the sexual pleasure of men still seems to be of greatest importance, Hollman went on to say, "in which case, the sexual revolution was not that revolutionary at all."
Cardinal Donald Wuerl, the Roman Catholic Archbishop of Washington, opened the discussion by recounting the words of warning from Pope Paul VI's Humanae Vitae, an encyclical addressing birth control which turns 50 this year. Many believe the papal document, which was widely reviled at the time of its publication, has proven prophetic.
Widespread outrage over sexual misconduct in the workplace and in the broader culture that has condoned it has remained in public discourse since the downfalls of once thought untouchable figures like Harvey Weinstein, Charlie Rose and Matt Lauer.
"If we want to fix the problems exposed by the #MeToo movement, we need to know what's causing the problem," said Mary Anne Layden, who spoke on the pornography scourge, its devastating public health effects, and how it destroys relationships. Layden is a psychotherapist and director of education at the Center for Cognitive Therapy at the University of Pennsylvania in Philadelphia.
"Part of the #MeToo movement is proof that God has a sense of humor," she said, when asked where she thinks this is all going in an interview with The Christian Post following the event. "We all thought that Hollywood was a mission field, and it is a mission field."
"It is as though God is telling us, 'I can turn anything around for good. Watch me take what's coming out of Hollywood and startle all of you, that I can turn this around, that these terrible things that have been happening, that I can make something good out of something terrible," Layden said, brimming with optimism.
She believes that a turnaround is possible because so many have had enough of the degradation.
"I don't think we're going to go off that cliff because too many people start to squirm with that internal message that something's not right about this. And too many people will not shut up. And those of us who are standing right here, we won't shut up," she said, gesturing to her fellow panelists.
"And we're going to keep talking about it and it's going to resonate with people who say, 'You know, there's a small, quiet voice in the center of me that knows the truth and the stuff you're talking about speaks to that.'"
She added: "Overall, truth wins. It's a slow slog up. But truth wins."
Helen Alvaré, a law professor at George Mason University who concluded the event with a speech outlining the way forward given all that has transpired legally and culturally, commented to CP that she could never predict God's mind, "but we almost seem to have gotten to a place where sex is boring, it is violent. And we're almost at the logical end of the sex that the sexual revolution cast on us."
"And maybe it will have a rebirth in [the] way it was always meant to be."