Is Hillsong's 'What A Beautiful Name It Is' Heretical? Reformed Pastor Responds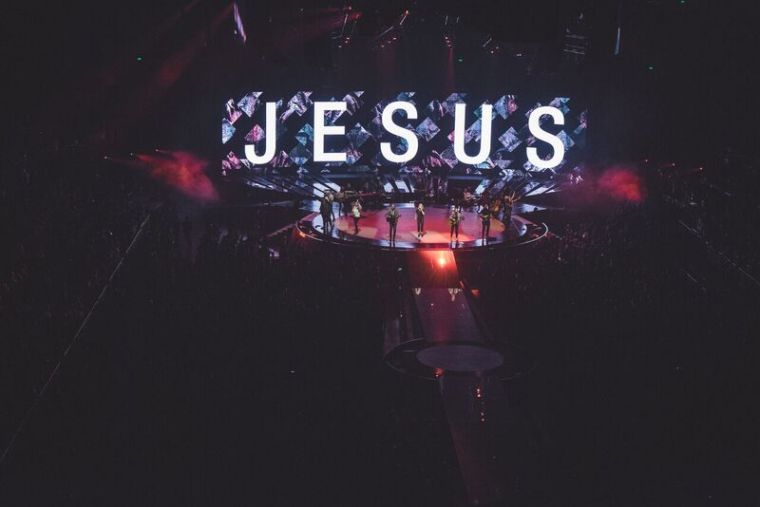 A Reformed charismatic pastor is addressing a popular anthem from Hillsong amid controversy that it contains heresy because it says Jesus "didn't want Heaven without us," lyrics some have called unbiblical and "doctrinal malpractice."
Writing on his website Thursday, Sam Storms, lead pastor of Bridgeway Church in Oklahoma City, Oklahoma, unpacked the second verse of "What A Beautiful Name It Is" by Hillsong songwriters Ben Fielding and Brooke Ligertwood which reads: "You didn't want heaven without us, So Jesus, you brought heaven down. My sin was great, your love was greater, What could separate us now?"
"At Bridgeway we love [this] song," Storms said, while noting that some have argued that the line in question "suggests that Jesus is needy, that he is, in himself, somehow deficient and less than complete and only we, his people can fill up what he lacks."
He explained, referencing several scriptures, that "we know from numerous biblical texts that God needs nothing, that as Creator and Providential Lord over the entire universe, he is altogether self-sufficient and independent."
"I don't know what the thinking of its composers was when they wrote it. But we must ask the question: 'Why did Jesus not want heaven without us?' If the answer is, because he was lonely or needed us or because he was in some way incomplete without our presence, then we have heresy," Storms said.
"But that doesn't necessarily follow from the statement that Jesus 'didn't want heaven without us.'"
Storms concluded that he will continue singing the song "with the understanding that it is because Jesus desired to supply us with what will bring to our hearts the greatest imaginable joy: the sight and savoring of his own eternal and majestic glory."
The Oklahoma pastor identifies himself theologically as "Amillennial, Calvinistic, charismatic, credo-baptistic, complementarian, Christian Hedonist" on his website.
His words were likely in response to sentiment from others who did not give the songwriters the benefit of the doubt and have, given the song's popularity, spoken out against it.
"The writer of 'What a Beautiful Name' would have us believe that the reason for Christ's life, death, and resurrection was because He 'didn't want heaven without us,' wrote Cameron Buettel and Jeremiah Johnson on the website of Grace To You, the ministry of pastor John MacArthur last November.
"That's a nice sentiment, but it's not remotely biblical. In fact, it's doctrinal malpractice by people who should know better."
"Nowhere does the Bible state that an unsatisfying solitude in heaven was God's reason for redeeming people. Rather, the theme that resounds throughout Scripture is God's desire to glorify Himself by redeeming sinners. Romans 3:21–26 explicitly describes Christ's atonement as the display of God's righteousness. Undoubtedly, the cross was also the demonstration of God's great love for sinners (John 3:16), but that doesn't mean He was lonely without us," they argued.
"What a Beautiful Name" became Hillsong Worship's first leader on Billboard's Hot Christian Songs chart in February 2017. To date, since its Sept. 30 publication on their Youtube channel, the video of the song from their album Let There Be Light has received over 23.3 million views.
In an earlier interview with The Christian Post, Brooke Ligertwood said she believes the song became popular because it connected with people and contains "sound theology," among other things.
"I think within the song there is a balance of sound theology about God revealing Himself to humanity in and through Christ, personal lyrics about what that means for the individual, and then strong corporate confession about what that means for us today," she said. "Honestly though, you can analyze all you want but you can never explain away the God factor. Sometimes God just decides to breathe on something and it's completely His prerogative."